Search for any app on Google Play Store, the marketplace for Android smartphones, and you would find hundreds of alternatives. If you don't really know what you are looking for, searching for an app might sound a bit confusing since the number of options you get might baffle you. Google Play has millions of apps and more are added daily which means you would never run out of options may it be a mobile payment app or a camera app or Microsoft Office or if it is a trivia or memo or social networking or simply whatever term you can possibly think, it's right there. Here is a carefully curated compilation of the Top 10 Best Android Apps for January 2020 that you should give a try.
1. Google Opinion Rewards
It's a survey app from the Google Surveys team. Unlike countless websites and apps that have collected and promise payouts, this app does pay in terms of Google Play credits. Once you are signed in, the app sends surveys to you. These are small questionnaires with options you need to choose and right there, you just won $1 (translates to other currencies) and it is done. You can use the credits to pay for in-app or in-game purchases. Isn't it fun? Note that the frequency of surveys that Google sends may differ.
2. Tile Shortcuts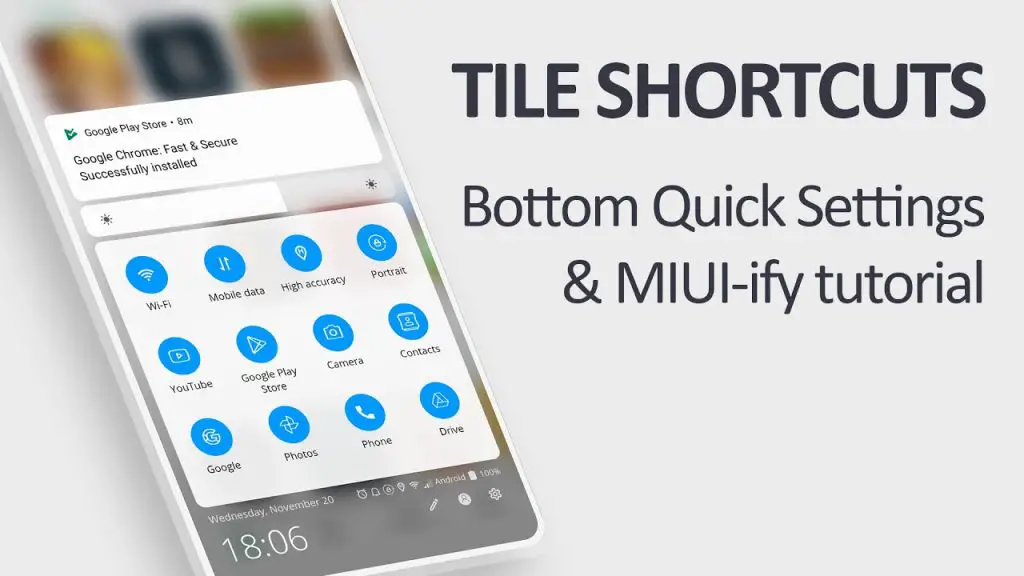 What's the most common interface you interact with when you are holding your phone? I would guess pulling down the notification panel to check if there's any notification or not. This is one of the most widely used interfaces and does quicken the work it would take to turn on Wi-Fi from Settings if it was not available in the first place.
Tile Shortcuts adds to that by allowing users to add either app, shortcuts to any app, intent or URL of your favorite website or blog, etc. You can edit the title, icon, and color. You can create new icons if you want to add them directly below the shortcuts when you pull down the notification panel.
3. RunKeeper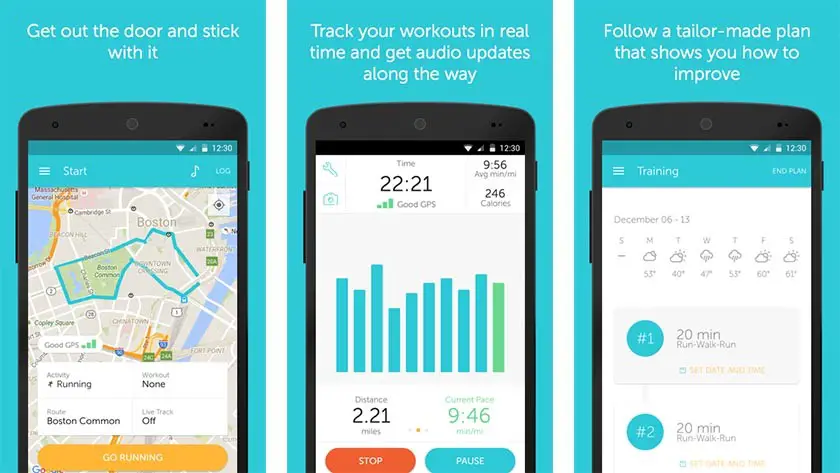 Setting up a goal and progressing towards it is never that easy. May it be your practice towards upcoming Marathon or you just want to stay fit running or jogging or cycling, RunKeeper can be of great help. The app tracks your activities in real-time and does record pace and other parameters. You can set up audio cues if you want to get motivated such as when the pace drops when you are tired.
The app has challenges that might interest you and it can pair with a series of devices via Bluetooth such as smartwatches from Garmin, Pebble, Android Wear, and a hoard of others with heart rate sensors. So what you are looking for, get ready and get going with RunKeeper.
4. Telegram
It may not be as popular as WhatsApp but it is surely a pure instant messaging app. The fastest in the genre, Telegram is a lightweight app that connects people across the globe and has 200 million active users. The app syncs right into any device you sign up have a secure platform thanks to 2048-bit RSA encryption, symmetric AES encryption and a combination of others in place.
The best thing about the app is that you can't just message but call people and share humongous files. In fact, Telegram has plenty of channels where you can find movies, TV series, and whatnot. The app is completely ad-free so that adds another layer of USP on it.
5. CamScanner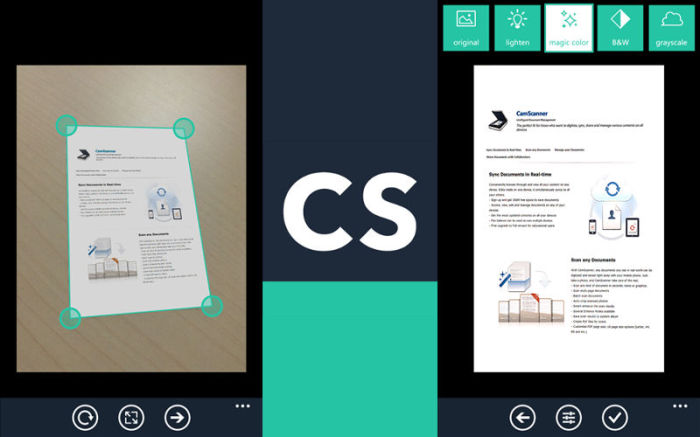 Converting documents into PDF has never been so easy. CamScanner makes it easy to scan a papered document that you need to click a picture of, convert it into a B&W image and bingo, the image is ready to be processed as PDF. Although the PDF file will be processed with a CamScanner watermark, it still makes a lot of sense since you don't need a physical scanner to scan all your documents, photo identification proofs, and whatnot. Simply click a picture of the document or ID card or OCR or ImageToExcel, the app has your back.
You can export the image in your phone's gallery or export the PDF to your phone or share it with yourself or anyone you want from within the app itself.
6. Adobe Photoshop Express
Unlike any other photo editing app, I must say Adobe Photoshop Express has an upper hand both in terms of reliability and capability. The app lets users remove noise, grains, red eyes, and any unwanted imperfections. You can add borders, text, create memes, add from 60+ filters and effects, etc. You can fix crooked images with perspective settings, apply blur, spot healing, and create collages.
This is a powerful photo-editing tool that you must try out to import and export quality photos. You can explore with color effects, add watermarks, flip or rotate or crop photos, remove pet-eye and more. This means you get an entire professional-like photo editing tool on your Android phone so do check it out.
7. LastPass
With the increasing online presence, the need to have different passwords on websites has grown as well. It is not recommended that you use a single password across all the websites and portals you interact with since it is easy to crack and can take your online identity in a flick. But again, remembering these vivid passwords may not be a piece of cake.
LastPass solves this problem by storing all the passwords and usernames into its vault. Next time when you visit a website or an app or portal, simply call LastPass and if the password is saved, you'll automatically login on that portal. You just need to remember the LastPass master password and relax as all other passwords are saved in an encrypted vault.
8. Mint
For people who are budget conscious or someone who loves tracking their financial standing, Mint is the app to try. Mint lets you track everything from your bank accounts to investments to bills and other finances from multiple sites. Tracking your bills, due dates, investments, and account bank was never too easy as everything you need to know is right there on Mint.
The app is a smart way to make your budget efficient, save time and of course, money. It enables managing bills, paying them at the right time to improve credit score and the possibilities with the app are endless. The cherry on the cake is the app is heavily secured with multi-factor authentication and other systems in place.
9. Shazam
No matter how brilliant you are in recognizing songs and movies or say if you don't have any knowledge about music, there's always that particular song that sticks in your mind. I can't get it out if I hear a song or music in advertisements or movies or anywhere else and liked it. Recognizing these songs may not be that easy since they could be from any artists, any albums, released in any year and so on. This is where Shazam comes into play.
It is a great app is recognizing music through a sample, just point the phone towards the music and after a few seconds, the app automatically has it all figured out. Now just search, download, and play.
10. Google Pay
It's a first-party mobile payment processing app. Although it is a hugely popular app and mustn't be on this list since millions of users already have it, I couldn't resist but list it here since it is worthy. Google Pay is a frill-free NFC-supported payment processor. Available in 28 countries, it is one of the fastest apps to process payments across payment terminals and UPI payments.
It has a simple UI where you either pay or receive the payments via NFC by scrolling at 'Pay' or 'Receive' respectively or you can select 'New' for a new recipient or select from the contacts if they already have Google Pay. The app does reward users after making every payment so do try it out.
FEATURED IMAGE: MI COMMUNITY FORUMS (MI.COM)
You might also like
---
More from Android
---
It's fairly common for smartphone makers to accidentally reveal some information or photos especially when it is Samsung that has …
Realme announced the first-gen Narzo series in India last month on the 12th. Since then there had been several flash …
Last Year in November Xiaomi teased its game-changing and revolutionary 100-watt charger that claimed to charge a 4000 mAh battery …
Editor Picks
---