Every month, we come up with a list of the 10 best Android apps that you should give a try. Perhaps, this month won't be any different as we have listed here 10 apps to try. As usual, these apps could be new or old and free or paid but mostly those apps that have been forgotten or left undiscovered by many. For this month, we have listed apps dealing with cryptocurrency, productivity, news, and more.
1. PLAYit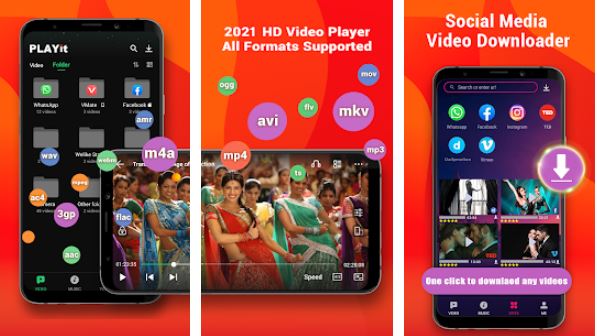 It's a media player at its core but with a lot, you must be aware of. It supports a majority of video formats so be it any video format or resolution, PLAYit will surely play it. There's an online subtitle function that you can use if you are watching any foreign language film or TV series. There's still more. The app has audio playback capability as well and that's why I said it's a media player instead of just a video player at first. Other features include local video support, search and download videos, etc. PLAYit is currently one of the choices you get when tapping on movies and episodes on the Telegram app.
It has gesture controls and many more functions and for free. It does have in-app purchases if you want to go with it though. No doubt the app garnered more than 100mn downloads on Play Store alone.
2. Who touched my phone? Who unlocked tried to unlock
That's a pretty long name for an app, isn't it? However, at the end of the day, what matters is if it's useful or not. Turns out "Who Touched My Phone? Who Unlocked Tried to Unlock" or just WTMP is worth a try as it snaps photos of intruders in the background without showing any signs of its processes. Once you launch it, if anyone tries to unlock the phone with or without passwords, the app will store the photo of the intruder as well as the list of apps launched hereafter. You can access these reports later on. Sync it up with the cloud for later use, if any.
3. InColor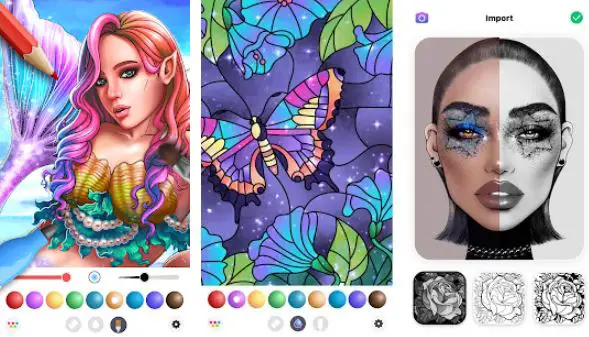 People shop online a lot now that it is convenient and cost-effective. With Price History, you can track the price history of products listed on many e-commerce platforms including Koovs, AJIO, Amazon, Myntra, Flipkart, and many more. It gives you historical data of prices as well as alerts on when you should buy a product if interested. You can set alerts for drop drops, check out predicted price drop chances, and more and that's everything on your fingertip. The app has been tracking prices of products organized in categories for a long time now. The app has already made 100,000+ downloads on Google Play Store and I don't think so it will stop soon.
5. WaveUp
I keep checking my phone every minute or so and I believe it is something almost all smartphone users do. It is strenuous to press the power button or unlock the phone every time a notification arrives. Well, that's where WaveUp comes into play. It is a free-to-use (like for always) app that uses a proximity sensor to turn on the screen every time you wave on it. The app works like magic as it detects the movement and turns on the screen in a flick. You can set the number of waves you want the app to register to go off. Toggle between Pocket Mode and Wave Mode on WaveUp. You will end up loving the app if you are more of a check-your-phone-every-second-for-notification kind of person.
6. Healofy
Pregnancy and parenting are not easy as they may sound. It takes courage, effort, determination, and persistence to hang in there. Healofy is one of the best-rated apps for pregnant soon-to-be moms. It is also a baby growth tracker and has content for more than 450+ topics including baby diapers, pregnancy, fitness, and everything related to the baby and the mother. The app keeps you well-informed and entertained as you go ahead and read about individual topics as the baby's growth in the womb and after birth and so on. It also has articles on vaccinations of kids and more.
7. BBC Learning English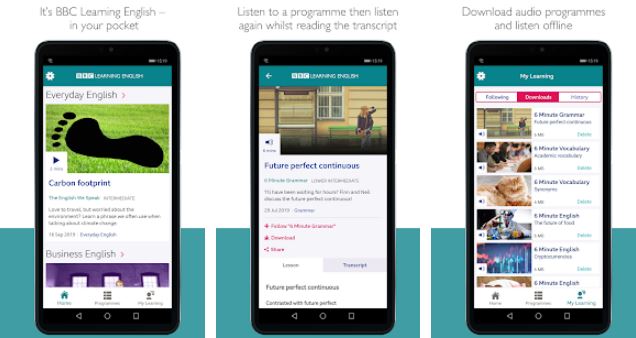 With more than 5 million downloads, BBC Learning English holds the caliber as one of the best English learning apps on the Google Play Store. With new chapters added every month or less, you will start speaking Engish with a British accent sooner than ever. The app gives you access to transcripts and quizzes that will keep you ready, practice, and perform with confidence and of course, speaking British accent with it. Anyone who wants to learn English to those who want to learn British accent or brush up their skills can check out BBC Learning English.
8. PromptSmart Pro
If you ever wondered how news reporters speak for ages without forgetting their lines, it's because of hardware teleprompters. PromptSmart Pro is an app that works as a professional teleprompter that you can use while recording a video live on any platform or giving out a speech or a presentation. The app overlays on any other app allowing you to read from the teleprompter. Its voice-tracking technology keeps track of the user's voice in real-time and automatically scrolls the content as per the pace of the user.
9. Tubebuddy
So this one's for YouTube creators out there. TubeBuddy is a state-of-the-art app that deals with helping users optimize their videos, tags, keywords, and other factors that would enhance the organic growth of their videos on YouTube. The app has tonnes of features including a live subscriber count, comment moderation and filters, channel milestones, suggested tags, tag explorer, and so on. There are SEO stats, engagement stats, video management, and optimization among other features that will help you get an upper hand against other YouTubers.
10. Stream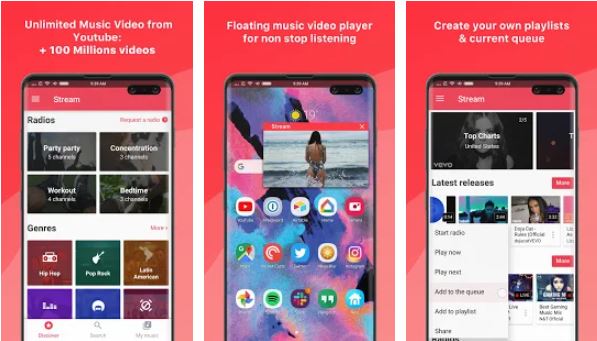 YouTube has ads unless you are using YouTube Vanced. But many apps let you listen and watch music videos on YouTube for free without any ads. Stream lets you listen and groove to more than 100 million videos and that too on a floating pop-up video so that it doesn't prevent you from working on any other app. The app has music videos across more than 100 music genres including top charts, special radios, and more.
And with that, we conclude our list of the top 10 best Android apps that you must try. You can also check out our previous listicle i.e. June 2021 containing the 10 best Android apps to use. Come back again next month when we will release the August 2021 edition of our listicle on True-Tech.
You might also like
---
More from Android
---
Xiaomi is on-point with the launch of its two new gaming smartphones in the Black Shark series. Dubbed as Black …
It's here and it's official. I am talking about the all-new OnePlus 9RT which launched as a much-needed upgrade over …
Nokia G30 5G sports a price tag of $300. Wonder how cheap a 5G phone from Nokia could roll out …
Editor Picks
---