Whether you want to keep yourself entertained in this lockdown time, or you have a long journey planned ahead, mobile gaming can only save you from the boredom! Although Google Play Store filled with millions of games embracing different categories and gameplay styles, most of the games are poorly optimized or straight-up bad which makes it really hard for you to find the ones which deserve a place in your storage! Not to us, as we at True-Tech tend to follow an ideology where we showcase the best Android games you must try this month. Now, let us take a look at our Top 10 Best Android Games August 2020.
1. Grand Mountain Adventure
Mountains, cool-breeze, adventures, and a lot of fun. Does this sound good to your liking? Well, then Grand Mountain adventure is the game for you. In this game, you can huge mountains with runs in several directions, and there are many backcountries to explore too. The gameplay varies from boardercross, slalom, super G, slopestyle, big air, and best drop line to mention a few.
The adventure starts at the bottom of a sleepy ski resort in the midst of the alps. You can lift up to Almhutte and try your first shalom challenge. You can also roam and discover hidden challenges and secret ski passes.
2. Hellfire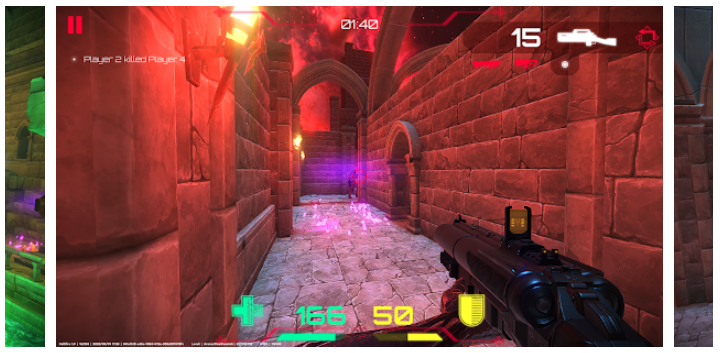 Hellfire is one of the recently released titles on this list which is an online multiplayer shooter game. The game is a fast-paced shooter where only the ruthless people can survive. In the description of the game, the publishers have mentioned "No Rookies Allowed", from which one can understand how hard the game is going to be. The gameplay is fast, if you planning on camping and attacking, this is not for you.
The story here is that the sins have come to haunt us and hell has risen on the earth. For years humans fought back to no avail but were able to strike the deal with the devil. If you are a fast-paced gameplay lover, definitely check this out!
3. Subscribe to My Adventure
Subscribe to My Adventure is an RPG that simulates a real-life social platform where you can play as a newbie streamer who tries to gain attention and subscriptions from various adventures and progress toward the goals towards becoming a famous influencer.
Simulation of the realistic social platform which is presented in a virtual social platform that uses a realistic social media software to private messages, stories, etc. You can also make gameplay plot choices are different factions which may lead to different outcomes.
4. Build a Bridge!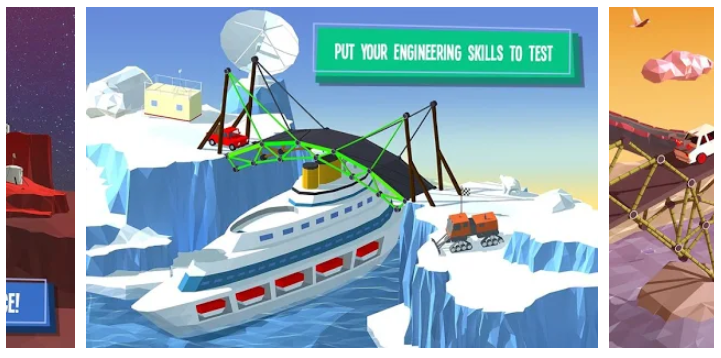 This game has won a few awards including Google Play Most Innovative game 2017. You can put your engineering and improvisations skills to the test in a puzzle game where the stakes are as high as they get. In the planning phase if shows in the 2D graphics for a better understanding and you can connect the dots to make the most resilient structure you can.
The other features of the game include different materials to build from – Wood, Metal, Cables. The puzzles are as difficult as 86 levels of increasingly. The gameplay can be varied in detail environments that are filled with interactive elements. You will be provided with multiple cars to test out constructions.
5. Table Tennis Touch
Table Tennis is one of the most interactive indoor games. If you are a fan of real-time table tennis, you must also try out the touch version too. You can rise through the ranks in a packed career mode featuring tournaments, leagues, and special events. There are 12 unique ping pong challenges here including half table, skittles, accuracy zones, and the goes on.
You can take your friends in cross-platform local real-time matches and customize in unlocking faster bats in career and customize over 30 designs to choose from. The graphics here are good too and there are a lot of trophies for you to collect.
6.Hidden Resort
A lot of secret elements to discover while renovation an old resort. You can start from scratch to take a part of this ultimate journey where you can search and find to build your own resort. You can also complete the fun-filled hidden object scenes to get money and renovate the holiday spot. The game itself has an interesting storyline. You can start at a low level to be the owner of the resort.
The game itself doesn't revolve around finding something, you can build your own resort along with a small city around it. After completing the hidden object scene you can earn to build a new hotel. You can also explore new locations and summer adventures full of opportunities to meet new people. And also the game is filled with interactions and activities that you can perform.
7. Gear.Club
There will be no list of Best Android Games without a racing game. Well, this month we have Gear. Club racing. Before you skip to the next game, let me tell you that this is more than an adrenaline rush. The developers of the game promise the realistic driving and mechanics of the race. The game also offers a full range of cars which you can collect and upgrade with the time and money you earn after winning the races.
The features of the game include the cars with fully simulated engines, powertrains, suspensions, and aerodynamics. You can also explore breath-taking race tracks and exotic locations. You can also race against your friends through events and championships.
8. FRAG Pro Shooter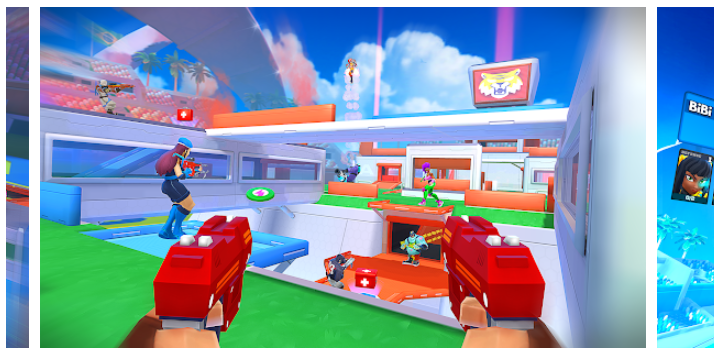 FRAG is a one vs one explosive game against the players from across the world. This is an FPS game with more than 20 million players. You can play with real people in short but crazy battles. You can either control your character in first person or third person views. You can also switch between five characters and gain the advantage. You can further build you, battle squad.
There are 70 characters to build a squad from which you can become the real shooter. You can customize the characters with exciting skins. Every character has its strengths and weaknesses. Sounds interesting? Go ahead and download the game now.
9. Walk Master
Walk master is fun to play title which is easy to play and hard to master. You can take a walk on the wild side in the game. You can trot through the forest and farms with skill, precision, and timing to become the walking master. The features of the game include mastering the challenging levels. The developers promise new levels regularly with updates. You can also collect and play with 29 unique characters and precision controls. There are a lot of things to explore and challenges to face.
10. Super Fowlst 2
The demons are meaner, the bosses are bigger, and only one chicken can stop them! This is what the publishers have mentioned in the description of the game. The gameplay is all about squashing the bad guys and dodging the danger and striking it rich. The controls here are simple and for further accessibility, you can use a controller of your choice. There are many things for a chicken to over her. For starters, there are spiky demons, spinning demons, flatulent demons, big ol' snakes, and a whole lot more.
The more you explore, the more interesting the levels will get. The stages are unlimited here as they turn out to be different every time you play.
You might also like
---
More from Android
---
Samsung unveiled three different sets of Ultrabook today at the Galaxy Unpacked April event. The event was held via the …
XiasssAfter getting a lot of headlines over a couple of weeks now, the Redmi K40 Gaming Edition or Gaming Enhanced …
Realme has had a busy year upgrading its smartphones, releasing newer ones, and whatnot. The company has just released three …
Editor Picks
---