After a month of its unveiling in China, Xiaomi has finally introduced the MIUI 12.5 UI in the global market just now. Xiaomi has announced the list of devices that will be getting the MIUI 12.5 UI on global ROMs in the first and second waves of the rollout.
To summarize the rollout, Xiaomi introduced MIUI 12.5 with Xiaomi Mi 11 early last month in China. It is scheduled to roll out the stable MIUI 12.5 update in April 2021. Now, Xiaomi has launched the MIUI 12.5 on the global ROM and will soon commence rolling out on various devices as a part of its wave-based rollout.
The first wave includes Xiaomi Mi 10, Mi 10 Pro, Mi 10T, Mi 10T Pro, and Mi 11 will get their due MIUI 12.5 update in Q2 2021. It means that these devices will get their due updates between April to June 2021.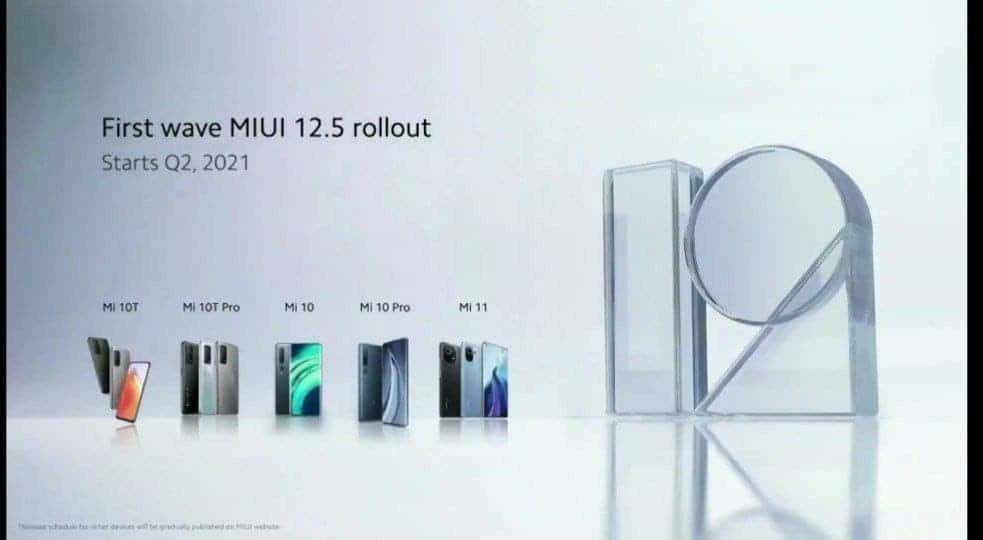 Next up, the second wave of MIUI 12.5 rollout commences in the late Q2 2021 i.e. probably in June 2021. Here, devices including Mi 10T Lite, Mi 10T Lite 5G, Mi Note 10, Mi Note 10 Lite, Mi Note 10 Pro, Redmi Note 9, Redmi Note 9S, Redmi Note 9 Pro, Redmi Note 9T, Redmi Note 8 Pro, and Redmi 9 will get their due upgrades. The ETA for the rollout specifically for these models is not available, however, we do know that the rollout will begin in late Q2 2021. The next wave will arrive with more models in the Mi and Redmi lineup of devices.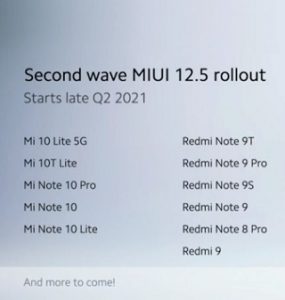 The MIUI 12.5 is considered as an intermediary between the old MIUI 12 and the upcoming MIUI 12.5. Xiaomi has worked upon it to enhance its performance to the next level. Apparently, the MIUI 12.5 has been optimized to decrease CPU usage by 22 percent and the power consumption with MIUI 12.5 has decreased by 15 percent. Overall, the core scene memory of MIUI 12.5 has been reduced by 20 percent as per Xiaomi's notes.
The user interface has been revamped wherein users can remove system applications. Yes, users can remove unwanted system applications (at least most of them) if not all. In fact, MIUI 12.5 has managed to curtail the number of non-removable apps which is not less than that of OneUI 2.5 and iOS 14.2.1 as per the comparison.
You might also like
---
More from Android
---
After a lot of rumors and speculations, LG has officially closed its mobile business worldwide. Meaning, the company will not …
Just another nice day with plenty of smartphones to arrive later this week and bingo, Oppo silently launched two of …
We are done with March and we just entered April 2021. So, what new apart from the ongoing second wave …
Editor Picks
---