The latest version of Android, Android 11, was announced by Google last week and the company even released its first Developer Preview. This first look at Android 11 showed us what's to come from the next version of Android later this year.
However, we still have a long way to go for the full release since there will be more developer previews as well as public beta versions of Android 11. Talking about Android's counterpart which is iOS, we generally don't see many leaks regarding the latest version of Apple's operating system for iPhones.
This year is different, though, in the sense that a huge iOS 14 leak has emerged out of nowhere. This shows us everything that Apple has been working on regarding iOS 14 which will be available later this year for the latest iPhones and even the current iPhones.
First of all, we should talk about this iOS 14 leak which seems to be running on an iPhone 11 series phone. It is worth noting that this leak, which was posted by 91Mobiles, might be from an Apple developer or someone who has been testing the latest version of iOS internally.
Also, there are some unconfirmed rumours circulating which say that the iPhone on which iOS 14 is running got sold for 2 Bitcoins which tells you the value of iOS leaks in the industry.
Moving on to the iOS 14 leak, we can see that the entire multitasking panel of the iPhone has been redesigned. On iOS 13, the multitasking panel was apps which were stacked on top of each other in a card-like view. We had to scroll through the apps and we could swipe up on any app to remove it from multitasking panel.
With iOS 14, this panel has been revamped and it is similar to what we have seen in iPadOS 13. Basically, the apps which are opened will be found in an arrangement of 4 boxes that can also be swiped up to remove from the multitasking panel.
Further information given by Ben Geskin, a popular Twitter user known for his leaks, suggests that Apple will give iOS users an option to switch between different types of multitasking panels. There is a setting in iOS 14 called "App Switcher" and it will have options such as "Automatic", "Deck Switcher", "Grid Switcher" and "Minimum Viable Switcher".
It seems like Grid Switcher is what we have currently on iOS 13 whereas Deck Switcher is the new switcher seen on leaked iOS 14 video. However, we are yet to see the Automatic switcher and the minimum viable switcher options. Ben also mentions that the leak is not fake and it is being internally tested at Apple. Also, he says that this is not a jailbreak tweak which is similar to rooting on Android phones.
You might also like
---
More from iOS
---
TikTok is already banned in India and might be banned in the U.S. too. Snapchat did manage to give TikTok …
Just like last year's iPhone 11 series, the iPhone 12 series has run into similar green tinted display issues just …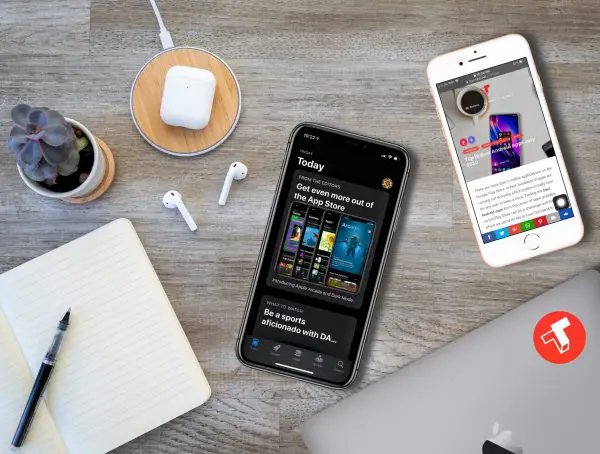 Are you looking for the best iOS Apps in November 2020? If yes, you are at the right place as …
Editor Picks
---