Are you looking for the best iOS Apps in November 2020? If yes, you are at the right place as we have curated a list of the 10 best iOS apps that you should try. We come up with a list of listicle of the top 10 best iOS apps every month and this is our November 2020 addition. We did a bit of research to find useful apps available on the App Store. You can check out the list of Top 10 Best iOS Apps November 2020 below and let us know which one made a difference in your day-to-day mobile usage.
1. Overcast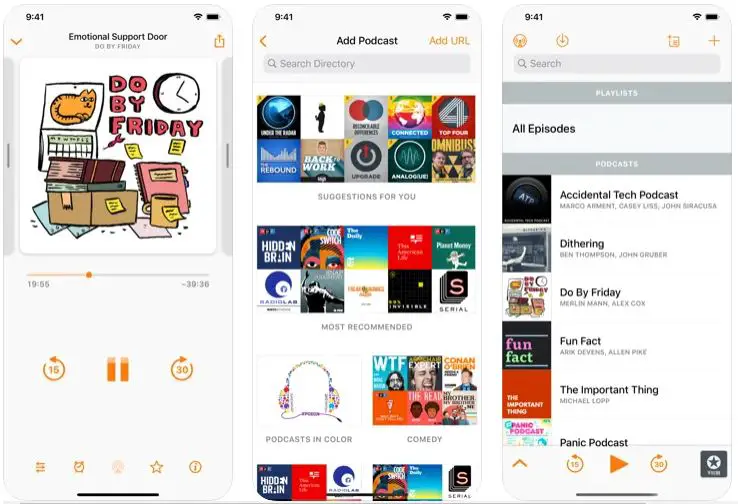 If podcasts are something that keeps you glued to your iPhone, Overcast is a perfect companion. It has a tonne of categories of podcasts to choose from both online and offline. It is a fully-featured podcast app with CarPlay, Apple Watch support. Get personalized recommendations on podcasts based on your listening habits. Get notified of new episodes that you can turn off if needed. Although the app does have ads, it is just a bit of compromise over the quality and quantity of podcasts available at your disposal. Plus, you can get rid of ads at $9.99 a year without any hassle.
2. Speedometer 55 GPS Speed & HUD
May it be for cycling or driving a car with a broken Speedometer, having a digital one on your phone always comes in handy. Speedometer 55 GPS Speed & HUD is a perfect app that allows you to check out your speed at any instance. It has four configurable speed limits and sends out an alarm when you exceed the set speed. It has a tracking mode where the app tracks your route on a map leaving a trail behind you. The app is pretty powerful and lets you use its HUD mode to display speed on your windscreen if you are driving a car. Send out your location via email or text or SMS in case of any emergency.
3. Mextures
Adding layers and properly altering its settings to fit the requirement of any photo is fairly common. Mextures offers 150+ textures including element textures, dusty film scans, artifacts, among others that you can use to render perfect results without compromising on any quality loss. Mextures arrives with 30 films presets and sophisticated professional-grade edging tools including sharpness, saturation, tint, contrast, and others that you can use to get the perfect shot.
It's on you if you want to log a single texture or layer or you want to add an unlimited number of layers to get your job done. You have absolute control over each layer you add no matter how complex it gets.
4. First Aid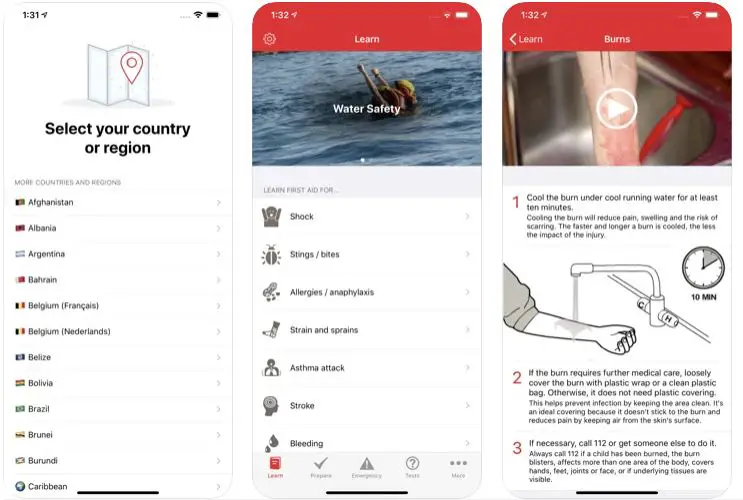 First Aid can save a life during emergencies. It is possible that you are traveling and someone next to you in a plane collapses. Although might not be a doctor, administering first aid in such situations can save lives. First Aid by IFRC gives you access to vidoes, step-by-step advice, and interactive quizzes that you can go through to learn in case of emergencies. It could be anything from a kid falling off his bike or a tornado hitting your place, knowing First Aid is a must nowadays. The app has videos and animations that make first aid easy for non-Medical persons. The app is available in 41 languages to eliminate language barriers to a great extent.
5. PeakFinder AR
The Internet pretty much tells you everything no matter where you go. You can't just go around searching for the names of peaks in the vicinity if there's no proper hoarding that has the peak's name. Apparently, you can use PeakFinder AR, an app that users augmented reality to find and identify more than 800,000 peaks across the globe. It is a handy app for mountaineers who are always looking for thrill climbing mountains and whatnot. This app works in offline mode too. It has a digital telescope to find less prominent peaks. It has compass and motion sensors and offers viewpoints by GPS and more.
6. Manga Reader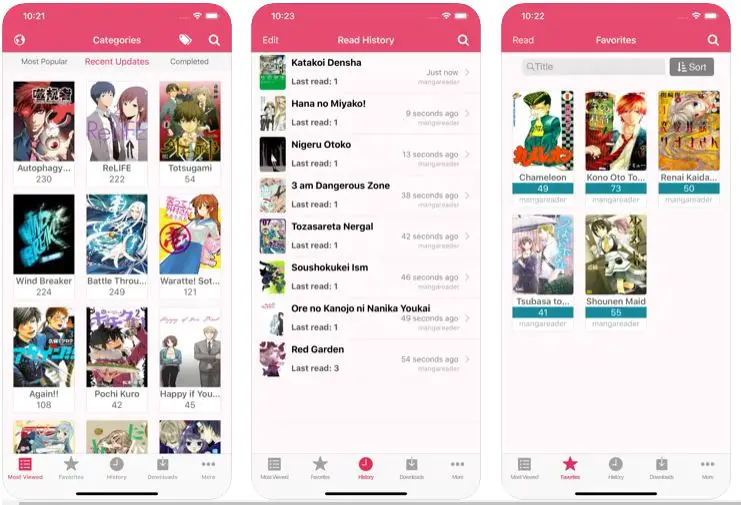 7. PocketGuard
8. PDFelement
9. AllTrail
10. NFL
This concludes our list of 10 best iOS Apps you must try in November 2020. We update the list of apps you must try monthly so that you have something interested to look for. Let us know which app you found the most useful.
You might also like
---
More from Apps
---
Editor Picks
---