The App Store on your iPhone or iPad is pretty powerful as it has all the apps you would ever think of. No matter if you want something to keep your expenses in a tab or get information on the best restaurant in your area and so on. But digging through the categories is truly confusing since only a handful of apps have global recognition while some are high-quality but lesser-known. I am quite sure that some of the apps listed here in our Top 10 Best iOS Apps December 2020, you haven't heard about. Thus, check out this list consists of apps for humor, utility, finding restaurants, weather, and mental health among others.
1. theChive
Check out the most-download humor app on iOS, theChive is all you need for your entertainment. It has no news, no politics, and no snarky humor involved. The app has curated content with relishing bits on hotness, humanity, and humor. It updates the content daily with a load of photos and videos that the internet has on offer. The app keeps you entertained giving you an escape into the world of humor that will tickle your funny bone. There's no crap and shit with the app so do try theChive and live the moment.
2. Flashlight for iPhone
Certainly, a swiss army knife of apps, Flashlight for iPhone is a multi-purpose flashlight app with more than 80K reviews on App Store and 20mn downloads. Use its strobe mode to call in an emergency or if your car or bike breaks down in the middle of nowhere. Try its Disco Mode that mimics the rotating but animated disco ball on a budget. Use its compass feature to get along your hiking or biking path without an actual headlamp. There's a Live Map that allows you to see who else is using the app. Check out its Fire mode or change the color of the flash-based on your needs.
3. WebMB
What's the first thing you do if you have a sore throat? Search Google? That is where WebMD comes into play. It is one of the most extensive healthcare apps that lets you check your symptoms for conditions, disorders, and diseases. It is a diagnostic app that alerts you in case if your symptoms require medical attention. Use its WebMD Rx to find pharmacies while Doctor Directory has a base of specialists and doctors you can reach out to. Set up medication reminders and you'll never forget to get your dose no matter what. A Drug Interaction Checker finds harmful combinations of medicines that you can steer clear of and more.
4. Weather Underground
iOS has its Weather app but try Weather Underground and you'll forget others. The app shows a hyper-local forecast and alerts you of any severe weather and combines data from more than 250,000+ personal weather stations. The app alerts you of local conditions and offers one of the most detailed weather data that you could find on the internet. The app has an excellent and rich set of data with geographical indexes including air quality, U, sunrise & sunset & others.
5. Duo Mobile
6. Wysa
Though it may not seem apparent, people may have mental health issues irrespective of its severity. Wysa is a helpful mental health assistant that keeps your conversations anonymous. Share things that you wouldn't otherwise. The app is built upon well-researched techniques of Dialectical behavior therapy, cognitive behavioral therapy, and other techniques to curb different types of issues including but not limited to sleep, anxiety, stress, depression, and more. The app helps you manage your anger and conflicts in any shape or form and helps build confidence. Overall, the app is destined to instill confidence, mindfulness, visualization, and more. The app aids in dealing with one's losses including someone's conflicts, worries, loss of property or person, and so on.
7. The Infatuation
8. Wakeout!
Rated as one of the top 5 best apps on the App Store, Wakeout makes you amazing with its database of 1,000+ exercises. The app offers hundreds of routines that users can take advantage of in their hectic life. Wind Down helps take away obsessiveness by checking out phones before bedtime. The app has a widget on iOS 14 that lets you take Quick Breaks. Search for a huge library of movements from across moods like intense, fun, relaxing, energizing, and others. Take off your stress which could wear you down in the long run. Subscribe to its free 1 week trial before signing up for its premium subscription.
9. Procreate Pocket
If you are looking for the best art app ever, try Procreate Pocket and you'll forget the rest. The app offers you access to hundreds of pressure-sensitive brushes that you can use to draw on a canvas at 8K resolution. An advanced layer system lets you create gorgeous illustrations layer-by-layer. You can create impressive sketches, paintings, and whatnot with Procreate Pocket. The app offers 250 levels of undo and redo. It has 64-bit color support, 50+ customizable settings, 25 layer blend modes, and more for professional artwork that will take your breath away. If you are an artist or someone who is developing skills in paintings and illustrations, you must try it out.
10. Unified Remote
Lying on your bed and you just recalled that you forgot to shut down your PC. What would you do? Check out Unified Remote as it converts your iPhone into a universal remote. It supports more than 90 programs across Mac, Windows, and Linux that you can control just from your iPhone. It includes features but not limited to presentations, power control, screen mirroring, terminal, file manager, and a lot more. Setting it up requires no hard work so try it out right away. It also has single and multi-touch mouse control, light and dark theme, and more on-board.
There you have it. Top 10 best iOS Apps in December 2020 that you must try out. Note that you can continue binge-reading True-Tech for future additions of the best iOS apps you can try.
You might also like
---
More from Apps
---
We are done with March and we just entered April 2021. So, what new apart from the ongoing second wave …
No doubt the Google Play Store has too many games to choose from. Although we as users usually play a …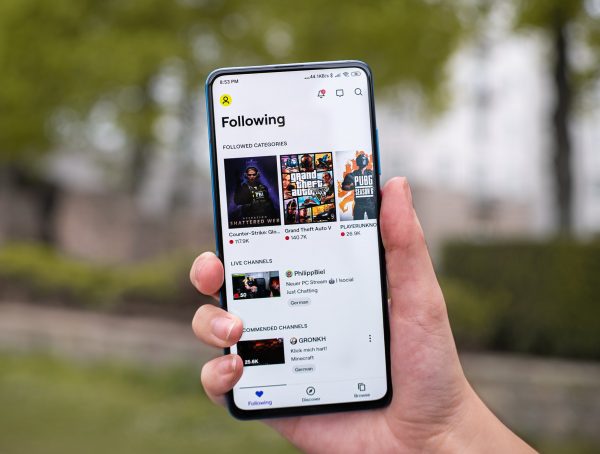 Hands down Google Play Store has millions of apps still waiting to be discovered given the fact that users usually …
Editor Picks
---