The App Store on your iPhone is riddled with so many apps that you cannot even comprehend it. Name an app, a genre, a niche, a category, a type and you will find a dozen of apps on the App Store ready for installation. But hey, this creates a lot of confusion since you might not know how an app would work without downloading it first. Well, leave it up to us and we will do the needful. We arrive with a list of the top 10 Best iOS Apps every month and this is our May 2021 edition. Try the apps listed here and let us know which one made a difference in your daily life.
1. SimpleMind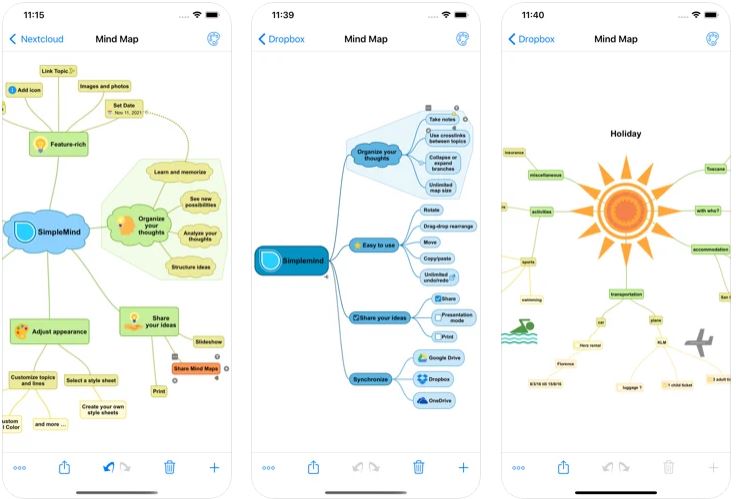 SimpleMind is one of the best mind mapping apps using which, you can remember information, organize your thoughts and ideas, and more. It has no ads, everything is free and there's no need to sign up for an account on SimpleMind. The app has virtually unlimited page size where you add unlimited elements, has a free-form layout where you can create multiple mind maps on a single app. SimpleMind is heavily used by users in medical, legal, business, education, and other applications.
2. Fooducate
Gone are the days when you used to eat anything and everything. Now that people have changed their opinion about getting in shape and staying fit and healthy, every calorie they consume matters. Fooducate lets you track your food intake and exercises to the seconds. It tracks the calories in your food and also it's quality. Fooducate is one of the most recommended apps by Dietitians, doctors, personal coaches, and others. It has a huge database of food that you can connect nutrition grade to each food you consume and more. Fooducate has a full arsenal of features to track everything you consume to iron out any creases that might be hampering your diet schedule.
3. Home Workout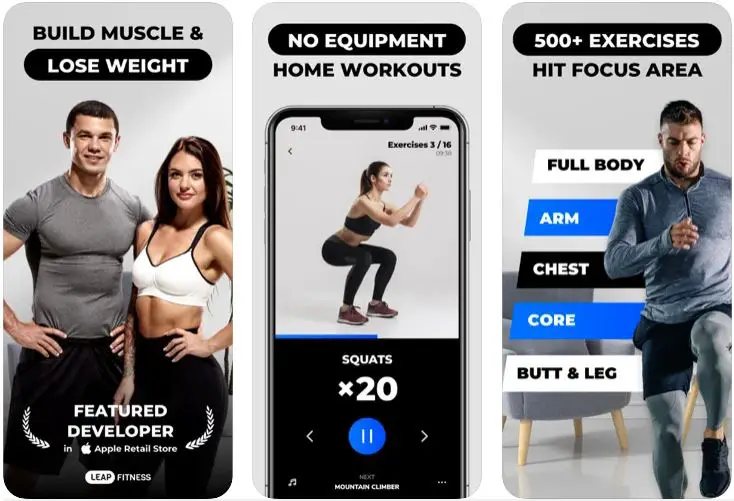 It's pandemic and that calls for some desperate actions. To stay healthy and in shape, Home Workout can be your companion. It does exactly what you spell it, home workouts to get your abs, chest, arms, butt, and legs in shape. The app lets you do warm-up and stretching exercises before you can go ahead. Get a customized workout reminder, exercises that will help you get in shape at home without going to a gym. The app has all the videos in detail that you can watch and animated guides that will help you do the right posture and movement. It's like having a personal gym trainer at your home all in your pocket.
4. Think Dirty
Let's say you bought beauty products, read its ingredients but don't know if it is potentially toxic or safe to use either in short-term or long-term usage. That's where Think Dirty comes into play as one of the best apps to find out what ingredients are safe and which aren't. Think Dirty has a database of over 850K cosmetics and personal care products from the U.S., and Canada, and other countries. Its Dirty Meter gives all ingredients a comprehensive rating with information on health impacts, certifications, and so on. The best thing about the app is that it makes things easy to understand.
5. Timehop
Life is just life and the ups and the downs are part of it. With smartphones in everyone's hands, we usually take memories of the good times and sad times of people we know, people that are close to us and things that you see and something that catches your attraction, and so on. Timehop integrates with your camera roll as well as media on Swarm, Twitter, Instagram, and Facebook to show you all those old memories, videos, photos, and posts every day. It is like what you did on May 7 last year, Timehop gives you a glimpse, and so on.
6. Encrypt.me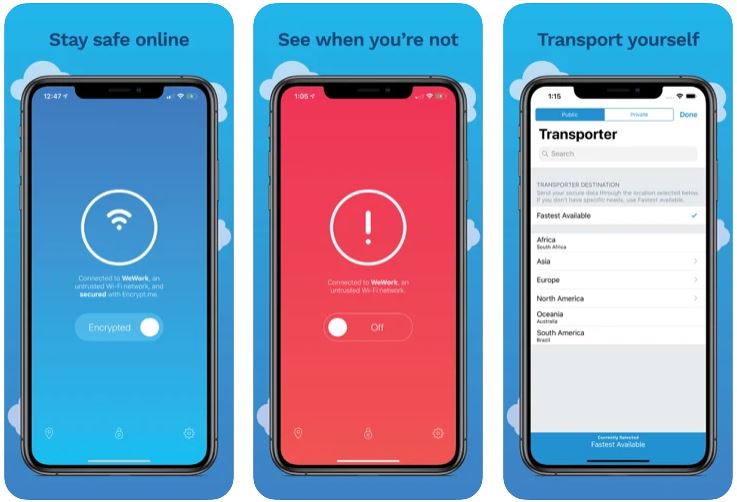 Connecting to public Wi-Fi can open a lot of opportunities for attackers and hackers. That's where Encrypt. I come into play. Its auto-secure feature keeps your device safe from the ill effects of connecting to public Wi-Fi at the hotel, airport, or coffee shop, or anywhere else. The app swings in action as soon as you connect with public Wi-Fi, unlike VPN. The app syncs with all of your Apple devices so it includes the iPod Touch, iPads, iPhones, and Macs.
7. Spendee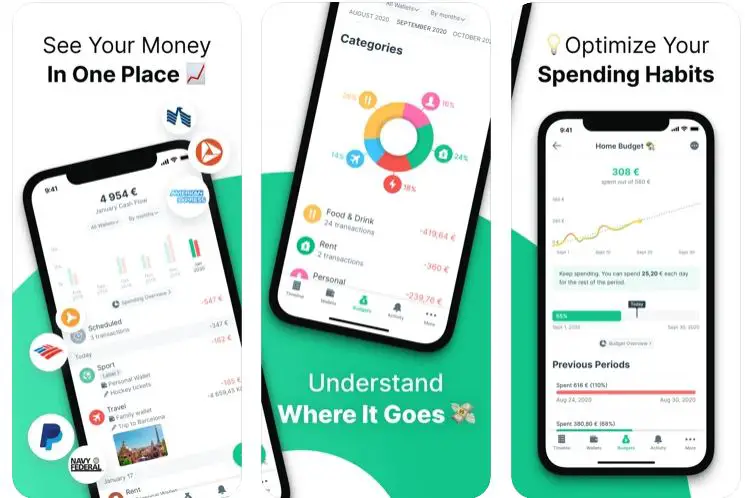 Budgeting and tracking expenses, income, and other sources can be a challenge but not if you have Spendee with you. It is a free budgeting app that lets you see all your finances on a single interface that helps you stick to your goals. Spendee can handle multiple currencies for tracking without a glitch. It has a shared finances feature to keep track of money with your partners. Seeing your expenses and incomes in a single interface helps you optimize and use the available resources for better output and that is where Spendee shines.
8. Houzz
Houzz is heaven for building, decorating, or remodeling a house, flat, or building from scratch. Houzz has a database of more than 20 million high-resolution images showcasing ideas for the room, kitchen, bathroom, and more. It has 5 million materials and products from lighting, cabinets to furniture and more with sales giving you a discount of up to 75 percent if you are lucky enough. The app has a collaboration panel as well with more than 2.5 million architects, interior decorators, and other personnel that you can hire.
9. Light Meter Pro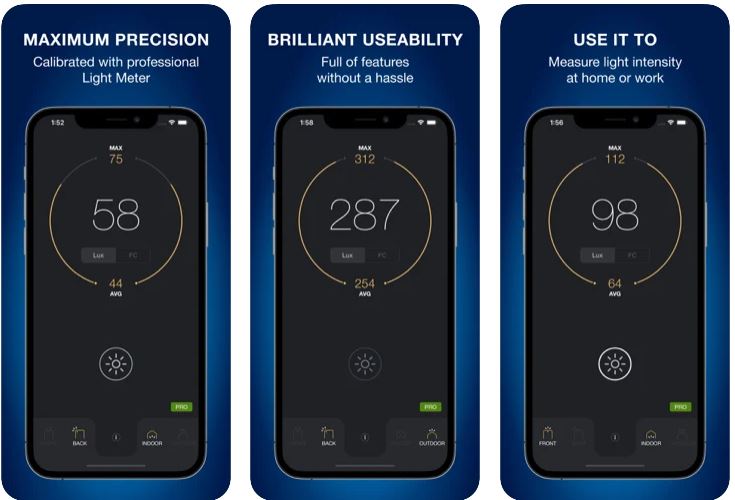 Well, assume that you want to check the intensity lighting at your back or in a greenhouse or at your desk or other places. You would need expensive instruments to do so but Light Meter Pro does it for you without paying a penny. It calculates light intensity in lux so that you can adjust, alter, increase, or decrease the intensity depending upon the requirements. The app measures intensity in lux at real-time pushes average and max values and works with the help of many sensors available on your iPhone such as the ambient light sensor among others.
10. LetsView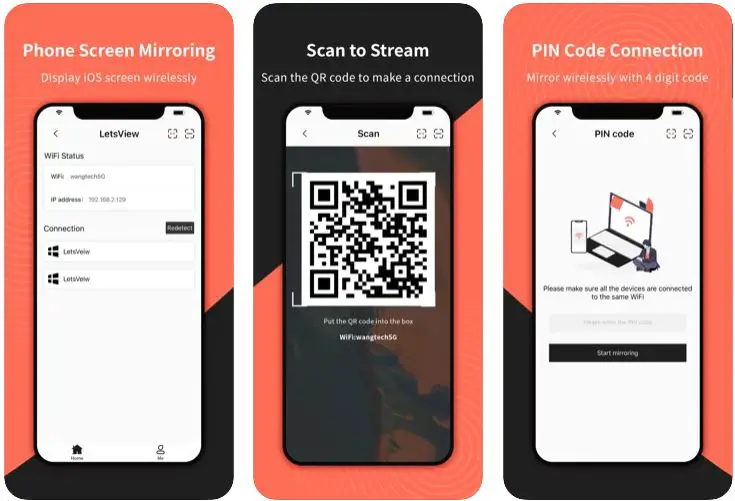 It's burdensome to relay back and forth between your phone and a computer at times. That's where screen mirroring comes into play although it has many use cases. With LetsView, you can mirror your iPhone's screen to any PC or Mac it is paired with. View the content from your iPhone in high-definition and access all sorts of files ranging from photos, videos, apps, and others from your PC. LetsView is a great application to transmit footage from your AR, VR, and drone apps as well as real-time assuming that you have a good Wi-Fi connection. LetsView is particularly easy to use and lets you connect between the two nodes easily.
That's the end of the top 10 best iOS Apps (both paid and free) for May 2021 that we promised. Hopefully, you loved these apps so let us know in the comments. Let us know which app struck a chord with you and which one of these listicle bugged you the most.
You might also like
---
More from Apps
---
After waiting for more time than any gamer would, a PUBG gamer in India can finally relax and take a …
Procreate is one of the powerful digital sketching or painting application programs that has become one of the hallmarks of …
For months now, WhatsApp has been notifying users about the change in its privacy policy. Apparently, the Facebook-owned instant messaging …
Editor Picks
---