If you remember, Lenovo launched a foldable tablet a few years back which was called the Lenovo ThinkPad X1 Fold. The concept laptop/tablet from Lenovo was received with mixed responses from the media.
Because at that time, the foldable technology was very early and the hinge mechanism was not tested. Lenovo's ThinkPad X1 Fold would become a mini laptop when folded in half. In the normal state, the Lenovo ThinkPad X1 Fold would work as a massive tablet.
At that time, the problem with Lenovo's ThinkPad X1 Fold was that it was neither great as a laptop nor as a tablet which meant that it never picked up steam. Now that Asus has launched a new 17.3-inch OLED tablet that can fold in half, the expectations are high.
To add to that, Asus is not using Snapdragon chips or AMD CPU inside the device but it has placed an Intel 12th gen Alder Lake CPU inside the device. This also makes it capable of being a good tablet and a foldable laptop because of the processing power.
The Asus Zenbook 17 OLED comes with Intel's 12th gen i7 processor, 16GB of RAM, and 1TB of PCIe 4 SSD memory. In addition to that, the OLED display comes with a 2k resolution at 2560 x 1920 pixels along with a response time of just 0.2ms.
When the display is opened in full, the aspect ratio is 4:3 which makes it quite tall. The best part about Asus' Zenbook 17 is that it gives you a dual 12.5-inch display when folded in half. This makes you can easily use it as a 13-inch laptop but slightly smaller.
Asus claims that when your work is done and you fold the device down, it gets "smaller than a sheet of photocopier paper,".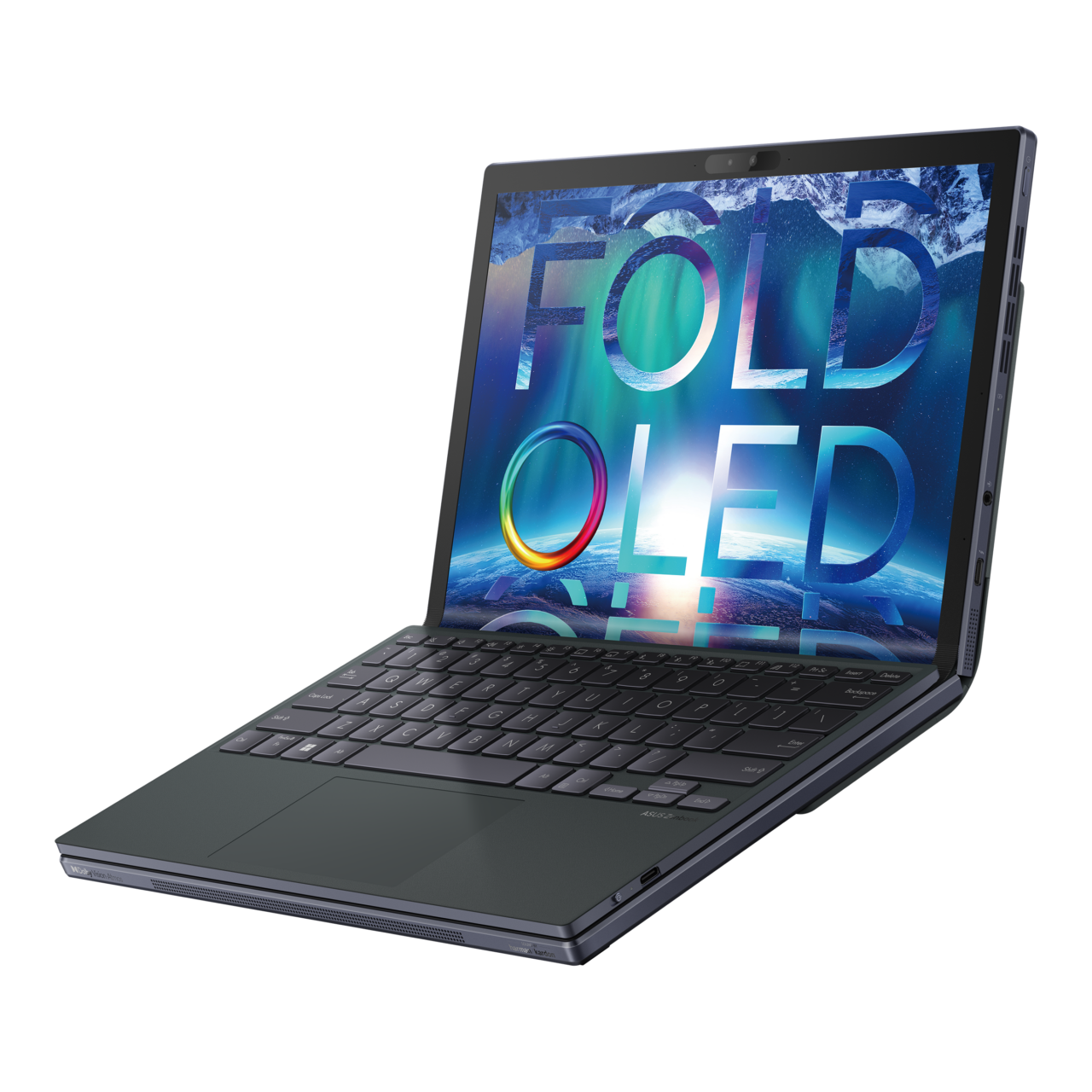 Now, that is a bold claim and we are sure many people are going to test this one for sure. The hinge is something that worries a lot of people wanting to buy foldable devices so Asus claims that Zenbook 17's hinge will last for at least 30,000 cycles.
On average, we open and close the hinge 5-10 times a day which means that the hinge can last for 10 years based on that particular usage pattern. If you open and close your laptop too much then also the Asus Zenbook 17 will last you for 5 years which is quite good.
The best part is that Asus Zenbook 17 runs on Windows 11 which is designed with foldable PCs in mind so you get a great experience there as well.
You also get an external keyboard that can be docked at the bottom of the screen or you can use the virtual keyboard on the other screen as well.
You might also like
---
More from Asus
---
If you have been following the news lately, you would know that Asus released their latest motherboards which are named …
Asus has launched the VivoBook K15 OLED lineup on Friday (October 1st) in India starting at just Rs 46,990/- making …
Asus held a virtual launch event " Create The Uncreated" on Thursday. At the event, it launched a tonne of …
Editor Picks
---