Gaming laptops are bulky and heavy like the HP Omen series. Breaking the myth, a Shenzhen-based tech company GamePad Digital (GPD) Technology Co. has put up an out-of-the-box gaming laptop that doubles as the world's smallest laptop. GDP Win Max is the successor to GDP Win 2 and it is a power-packed gaming laptop that you can take anywhere as its size beats all others. Talking about GDP Max Win, the handheld gaming laptop can play most AAA titles including the upcoming Spiderman: Miles Morales at 60hz (medium setting).
The device acts as both a console and the smallest ever gaming laptop thanks to its sheer performance and the inclusion of a full-fledged keyboard with an integrated controller, a trackpad, and everything you need to run any type of game you throw at it. The integrated controller is located above the keyboard with ABXY Buttons and an analog thumbstick taking the position to the right while a 4-way D-Pad with another thumbstick analog on the left and finally, there's a trackpad at the center. There's also L1-L2 and R1-R2 buttons on either side of this handheld laptop.
About the construction, Win Max is made up of tough aluminum cover with LG-DOW 121H aviation-grade alloy anti-shock ABS synthetic resin which has a shell of 1.3mm capable of withstanding high temperature and a 26,000kg/cm2 bending resistance. Moreover, thunder the hood, you would find two desktop-grade cooling fans that are activated to keep the laptop cool when subjected to strenuous tasks like playing an AAA title while two cooling pipes do their jobs in conjuction as well.
Next up, you would find an Intel Gen-10 i5-1035G7 processor coupled with IRIS Plus 940 GPU, 16GB of LPDDR4 RAM at 3733MHz that has been tested to exceed 60GB/s writing speed. The manufacturer considered using AMD Ryzen 5 2500U CPU but later resorted to using the latest Intel Ice Lake-U processors thanks to their prowess.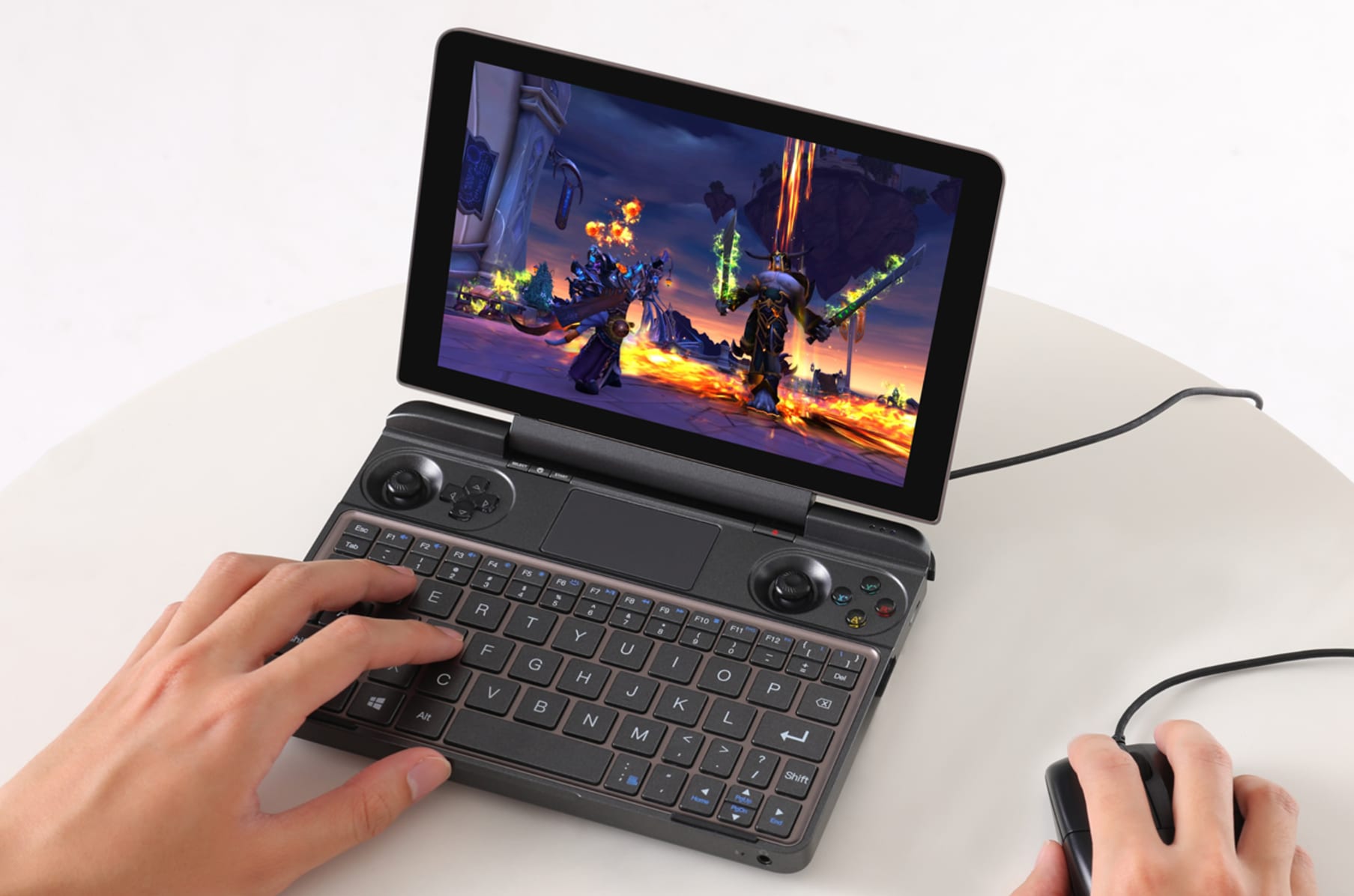 It has an 8-inch H-IPS panel with 90% DCI-P3 color gamut, 33% more screen real estate than its predecessor, and DC dimming functionality. The laptop gets its power from a 3×5000 mAh Li-Po battery paired with 65W fast charging. It has a dynamic TDP of 15W, 20W, and 25W based on the requirements as per the scenario. The world's smallest gaming laptop is still on the crowdfunding website Indiegogo and would be available probably next month as it is pulling out of the website in a couple of days.
More from Gadgets
---
Huami officially launched Amazfit Stratos 3 in India for great and competitive pricing of 13,999 INR. This new smartwatch is …
Apple will have one of its biggest days in history and also one of the most important this year because …
Just as we have seen the final design of the Sony PlayStation 5 which is the latest and greatest gaming …
Editor Picks
---