Games on the iOS App Store ensure that no matter what, your entertainment is taken care of. May it be an arcade or an endless survival game or a futuristic AR game, you would find hundreds and even thousands of games enlisted under any given category. Plus, App Store adds hundreds of games every week which means trying all of them isn't a feasible option. That's where TrueTech comes in as we try these games (new & old, paid & free) and present a list of top 10 best iOS games July 2020 based on our research. This month, we bring a few bizarre games from the App Store which includes games from puzzle, arcade, battle royale, thriller and suspense and other genres.
1. Brutal Hockey
Ever played Ice Hockey before? Well, Brutal Hockey isn't an accurately depicted game of Ice Hockey but gives you the same level of adrenaline as if you are one of the players waiting to hit the puck into the rink. The game promises instant action in Ice Hockey and its adaptive AI tweaks the difficulty level of the AI-based on your gameplay. It has a total of 45 cups to be won and 5 factions to select and compete against with the only goal to win big or go home. Get power-ups and perks by completing levels or master your ice hockey skills one-on-one in the endless mode and compete on a global leaderboard.
2. Star Wars: KOTOR
If you are a Star Wars fan, the Star Was: KOTOR is a perfect RPG game for you. The game commences 4000 years before the Galactic Empire where you are tasked with leading your party in a struggle to save the galaxy from its inexorable doom. Follow the instructions and set out on your journey to become a master of the power of the light side or follow through the rapid hole of the dark side. Choose what you want to do and your story will change based on your actions. Visit iconic locations like the Jedi Enclave on Dantooine and others. You can go stealth or use lightsaber combat or go rogue on a hacking mechanics spree to outrun the uneventful doom.
3. Stark AR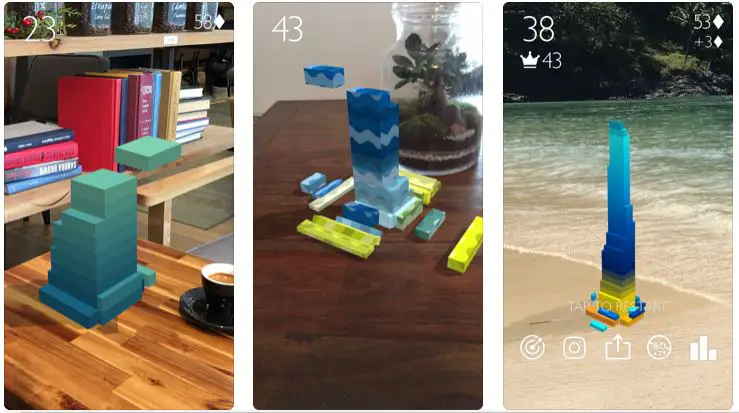 Don't want to play any random stacking 3D game? Try Stack AR, it uses augmented reality to convert a 3D game concept into an AR concept. Your task is to stack blocks on above the other in AR and you can play it anywhere. Point the camera towards a flat surface and let the app detect the plane and the magic will begin. Its graphics have some gravitas to it so you will love this basic yet futuristic AR game. You can also check out your scores with others on a global level.
4. Words With Friends
Do you love to scrabble? Play Words With Friends, a popular word game that you can play with a couple of your friends forming words and earning rewards on it. It's a fun-loving game with a tonne of weekly challenges to enjoy including a time-sensitive 'Beat The Clock' mode. There's Word Radar that you can use to know your possible movies. The app supports 6 languages which include Italian, German, British English, and others. The Smart Watch feature connects you with people with a similar skill to maintain fair play. The game does contain ads that can be rendered out with a Pro version.
5. Super Hexagon
Super Hexagon takes you to an all-engrossing journey saving your spaceship from the walls closing in. It is an endless survival game packed with a chip-tune soundtrack in the background and the nail-biting experience of the gameplay. Your task is to escape through the gaps in the walls when they are closing in and this continues until either you die or the game unlocks a new level or arena for you to conquer. It seems impossible at first but once you get a hang of it, the game appears like an intoxicating and addicting game that you won't stop recommending to others.
6. Far From Noise
This game won't take you anywhere and in fact, your vintage car is stuck on the edge of a cliff with no way to go. It rather uses the dynamic dialogues as the day progresses and the night unfolds into a quiet and surreal experience. You can interact with various creatures and exchange conversations and a rich landscape in the background that looks and feels soothing. There's also an all-encompassing original musical score by Geoff Lentin and has multiple endings to go with based on the choices you make.
7. Sorcery! 4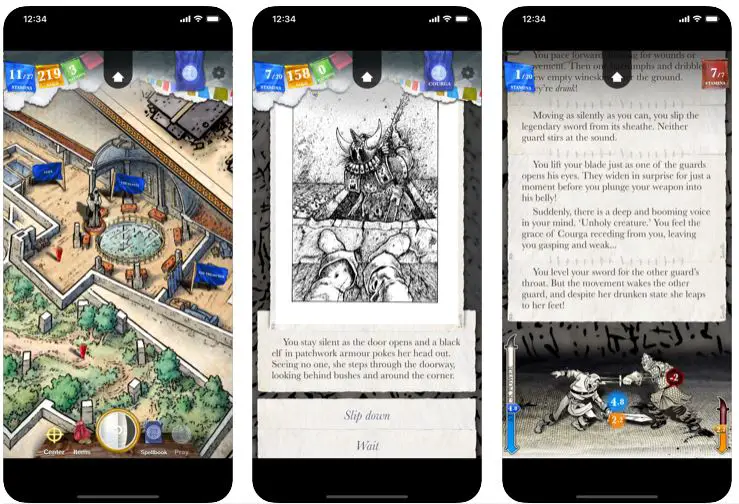 One of the best RPG games of 2016, Sorcery! 4 is the fourth installment in the series although you won't be needing to play the first three parts. The game pushes the envelope with its sheer narrative adventure where you combat weird creatures, defend powerful spells, cheat death in a 3D world of magic. You can disguise yourself to infiltrate the Citadel of monsters, find out secret magic tricks and spells, play to survive, and win big. The game has multiple endings so whatever decisions you take, it will decide the ending you choose.
8. GRIS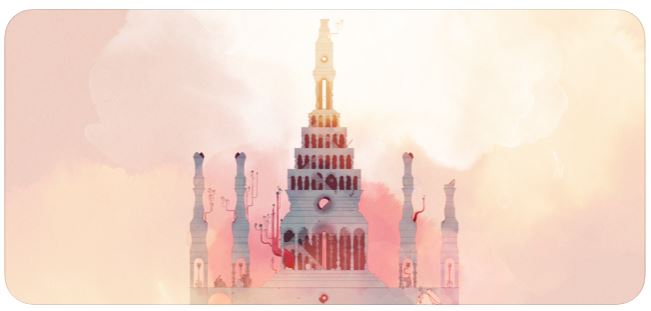 The game is based on the lead, a girl lost in her world named Gris who is dealing with an agonizing experience in her life. The game shows her sorrow manifested in her dress. As the game progresses, Gris grows emotionally as the story progresses. It has a detailed animation that gives it a serene experience with an original background score. It is a puzzling game with sequences that unfolds with optional skill-based challenges and more. The subtle controls, the gorgeous graphics adds to its USP.
9. Metal Madness
With one of the best graphics, Metal Madness will lure you into playing more of it. It's not your usual car racing game. It lets you mount plasma guns, rocket launchers, flamethrowers, Tesla guns, and other high-tech weapons that you can use to destroy your opponent's cars and burn it to the grounds. Choose between 12 detailed vehicles from agile sports cars to battle tanks and even retro cars with atomic engines. It is a PvP game where your survival is crucial and your leadership skills will be tested. Turn on the hardcore gaming modes and crash the opponents with the best of weapons and earn powers up and much more.
10. Garena Free Fire: Rampage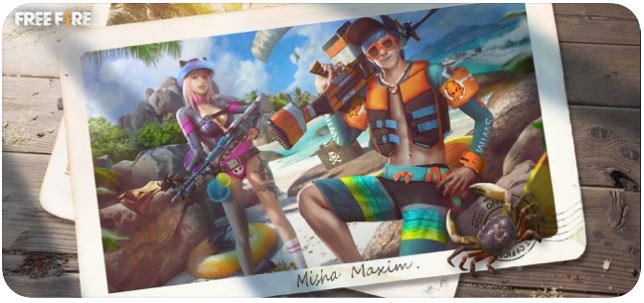 Free Fire is a popular battle royale ultimate survival shooter game with a 10-minutes game on a remote island. Similar to PUBG Mobile, the game has 50 players landing on a remote island where your only task is to combat the other 49 players and win the match. Search for weapons as there's a whole armamentarium of 'em, stay in the play zone, and loot when you kill your opponents and master the skills. Emerge victorious in a 10-minutes watch and it is open 24/7. Enjoy realistic graphics on the game and much more, play Free Fire.
That's it, guys. Here you have the top 10 best iOS games to try in July 2020. Stay tuned to play more cool games.
You might also like
---
More from Apps
---
WhatsApp is currently testing out a feature that will allow users to transfer data from Android to iOS devices as …
Online video streaming juggernaut Netflix has upped its monthly subscription prices in the United States and Canada across all plans. …
The Google Play Store has way too many apps than the App Store but the thing is, you can't and …
Editor Picks
---