After first becoming live in the US in May 2023, Google has announced the expansion of its AI Search Labs, bringing this cutting-edge service to users in India and Japan. By enabling users to ask Google queries in a more conversational manner and obtain more detailed and complete answers, AI Search Labs aims to improve the user experience.
Users only need to enable the option in their Google Search settings in order to access AI Search Labs. Users can ask Google questions naturally once the feature is engaged, such as "What is the capital of France?" or "How does a car engine work?" Then, Google's AI system will produce thorough responses that might contain text, photos, and videos.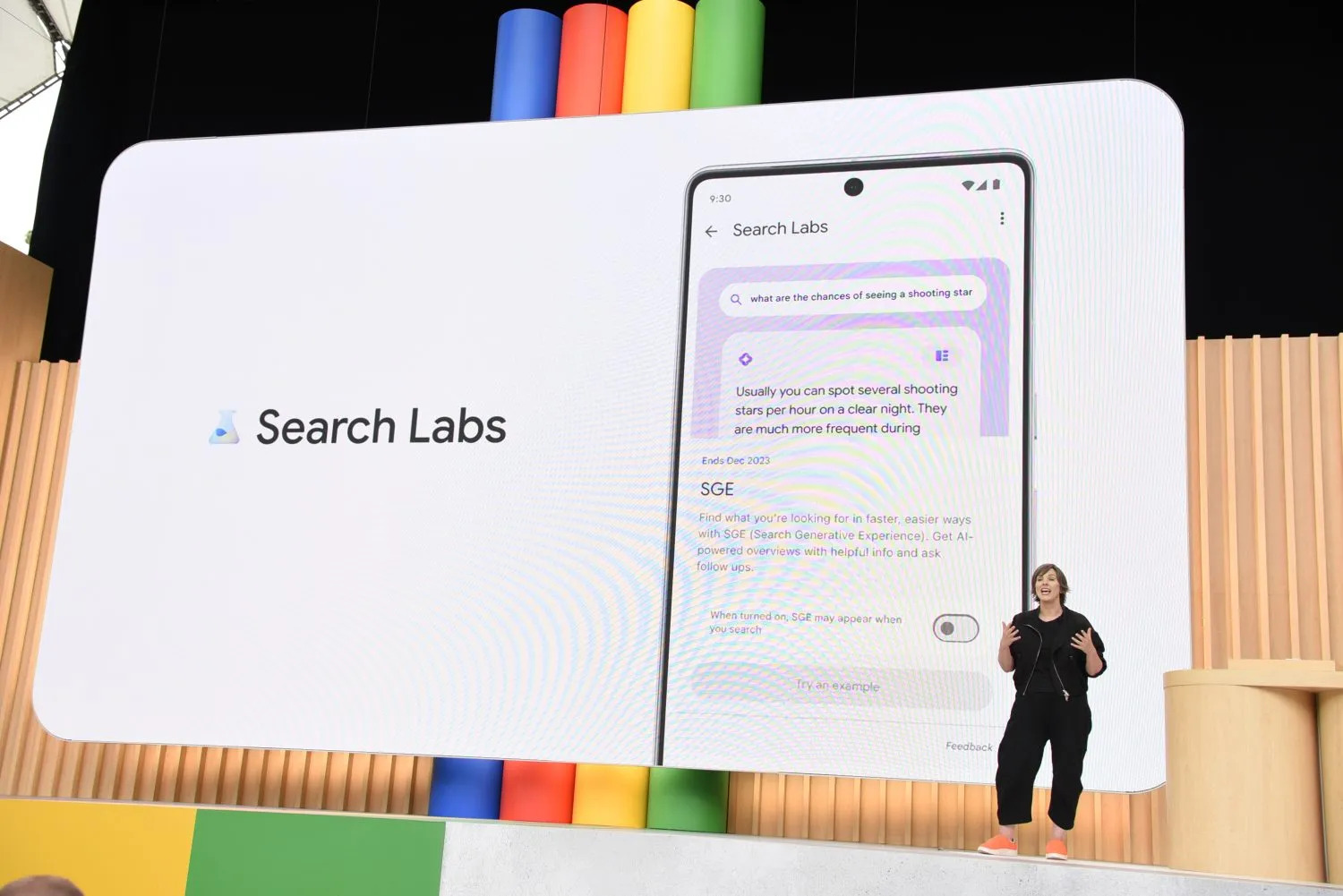 AI Search Labs not only provide more thorough responses but also makes it easier to search information online. Google will highlight the online pages that support the information given when it generates an answer. Users can learn more and go deeper into the subject thanks to this feature.
For Google, the launch of AI Search Labs in Japan and India is extremely important. Given that these two countries have some of the highest internet user populations everywhere in the globe, the function is expected to become more popular there. Google has also stated that it plans to introduce AI Search Labs to more markets in the near future.
Using Google AI Search Labs has a number of advantages, including:
Comprehensive Answers: Text, photos, and videos are all included in the more in-depth responses that AI Search Labs provides to consumers by utilizing Google's cutting-edge AI capabilities.
Enhanced Web Search: In addition to providing answers, Google's AI also identifies pertinent web pages that further the knowledge given, speeding up additional research and education.
Conversational Search: AI Search Labs provides a more conversational search experience to help people find the information they're looking for.
The procedures below can be used by users in India and Japan to enable AI Search Labs in Google Search settings:
Navigate to Google Search.
In the top right corner, click the gear symbol.
Choosing "Settings."
Select "Experiments" from the "Search settings" box as you scroll down.
Choose "AI Search Labs" from the list of "Search features."
To save, click the "Save" button.
Users can start asking Google questions in a conversational manner once AI Search Labs is enabled, and they will receive thorough and instructive answers. For instance, Google will use its AI capabilities in response to queries like "What is the capital of France?" or "How does a car engine work?" to offer thorough responses.
More from Google
---
The Pixel 8 and Pixel 8 Pro, Google's most recent flagship smartphones, have been officially confirmed to be coming to …
As Google Pixel 8's October 4 launch draws closer, the leaks have started to intensify. The latest to hit the …
Editor Picks
---