Seems like ZTE wasn't the only smartphone company who aimed for innovation. In an era of Bezel-less screens, dual cameras and also quad cameras, ZTE and Huawei have changed the way smartphone are made.
Last week, ZTE revealed their ZTE Axon M to the public. It featured a dual display which could be folded with a support of a hinge. Huawei is all set to release a somewhat similar device. Huawei's CEO Richard Yu reportedly told CNET that they were working on a foldable device. He also told that the company had a working prototype in hand, all set for a test run.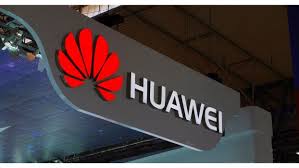 Apparently, the design is almost identical to the one on the Axon M, although Huawei's engineers are aiming at reducing the gap between the two displays to make it more efficient. Yu also said that the device could be ready for launch as early as next year, but it needs a better and more flexible screen technology.
Yu said in the interview," We have two screens, but we still have a small gap, that's not good, and we should get rid of the gap".
Huawei aims to be the 1st biggest smartphone maker in the world. Currently, Huawei sits comfortably on the 3rd spot.
We will overtake them definitely, that's our destiny. Maybe I'm not humble, but nobody can stop us. " Yu said in an interview. 
To be honest, I'm actually very excited for the era of foldable smartphone. But as of now, dual displays are the foldable smartphones we are gonna get unless Samsung's up to something. Check out our article related to that. What do you think of an era of foldable smartphones?
Source: CNET
Image Source: Android Authority, Indian Express
You might also like
---
More from Huawei
---
After launching Huawei MAte 20 Lite at IFA 2018, the Chinese smartphone maker is getting ready for their next big …
Benchmark scores are essentially the best method to gauge a device's performance and that is something many people opt to …
Huawei, this year alone, launched four smartphones covering different price segment. Huawei P20 Pro is a premium flagship device while …
Editor Picks
---