With more than a million apps available on the App Store, you can't even scratch the surface even if you check out 10 or even 100 apps a day. At True-Tech, we know there are hundreds and thousands of apps that are awaiting discovery to a wider audience, some apps are seriously underrated for their usefulness, and thus, every month, we list out the best iOS apps including new & old, and free & paid. Here's a list of top 10 best iOS apps January 2022 that you must give a shot.
1. WeTransfer
Want to share huge files with ease? We Transfer is an app that lets you transfer files up to 200GB of which is like 1GB multiplied by 200 and that's a biggie. WeTranser lets you send and receive files from other WeTransfer users. It also tracks download status as well as lets you forward and delete files. It is an easy-to-use app with no bells and whistles attached to it. You can upload a file to transfer or when you receive one, have a preview and decide whether to download or not, and there you have it.
2. ChargePoint
So you got an electric vehicle (EV) and want to charge it. Well, ChargePoint has a network of 100,000+ charging spots spread across the U.S. and a few other countries such as the UK, Netherlands, India, and Germany. Simply search for a ChargePoint station at your location, check out their real-time availability, and go to the station to charge the battery. The app has a filter that lets you find charging stations that work with your car as there can be different standards used. The app isn't any difficult to use as everything is pretty self-explanatory.
3. Shipt
Need an app that delivers groceries and everyday items on the same day? Shipt has a catalog of millions of products ranging from alcohol, household essentials, beauty products, grocery products from Harris Teeter, Target, Petco, H-E-B, CVS, and these are just some of the retailers out there. The app ensures you get a single-day delivery with free deliveries on orders above $35. Become a member at Shipt and you can enroll in rewards programs along with memberships from Costco and that's just the tip of an iceberg. You can reach out to Shipt's customer support that operates 24/7.
4. GoSatWatch Satellite Tracking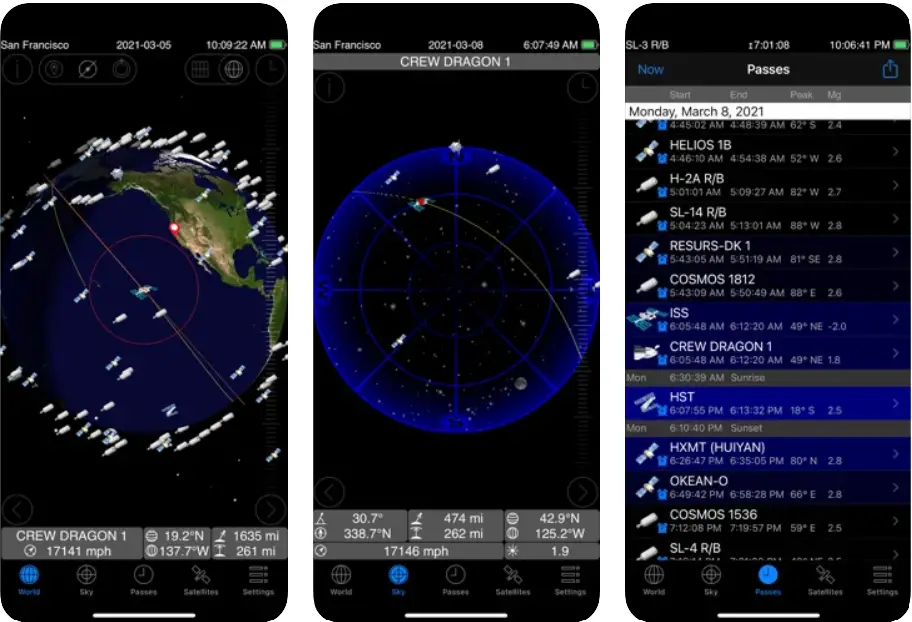 Tracking all the space missions, spacecraft, and satellites in the LEO or geostationary orbit has never been so easy. GoSatWatch is a paid app that lets you track satellites in real-time. It gives a visual world view of all the satellites orbiting our planet and gives out a tonne of information for any and every satellite you search for. There are 24-hour pass predictions so that you can intercept the satellites or ISS hurtling through space with your telescope or other equipment. There are pass alerts, customizable satellite sets, and other features available at your disposal.
5. Gadget Flow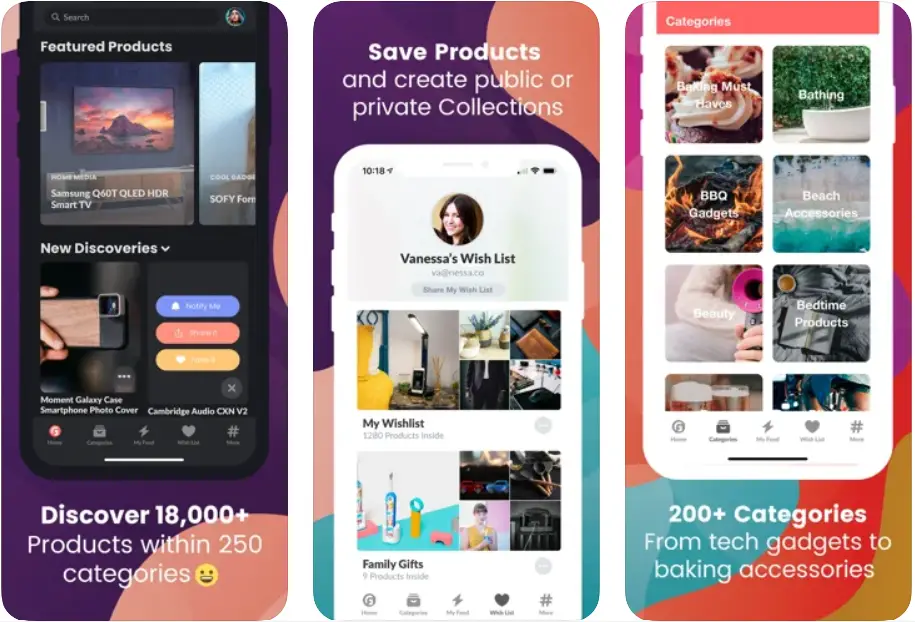 Gadget Flow is an amazing app to discover new tech items, luxurious products, camping gear, drones, gadgets, and more. The app lists 12 new products every day and lets you create a public and private collection of items you would like to buy. The app currently has more than 17,000 products and counting so you are basically on never-ending listicles available at your disposal. Gadget Flow has AR products as well so you can tap onto the latest tech. The app covers products in more than 250 categories and more are being added as you read it.
6. ScreenKit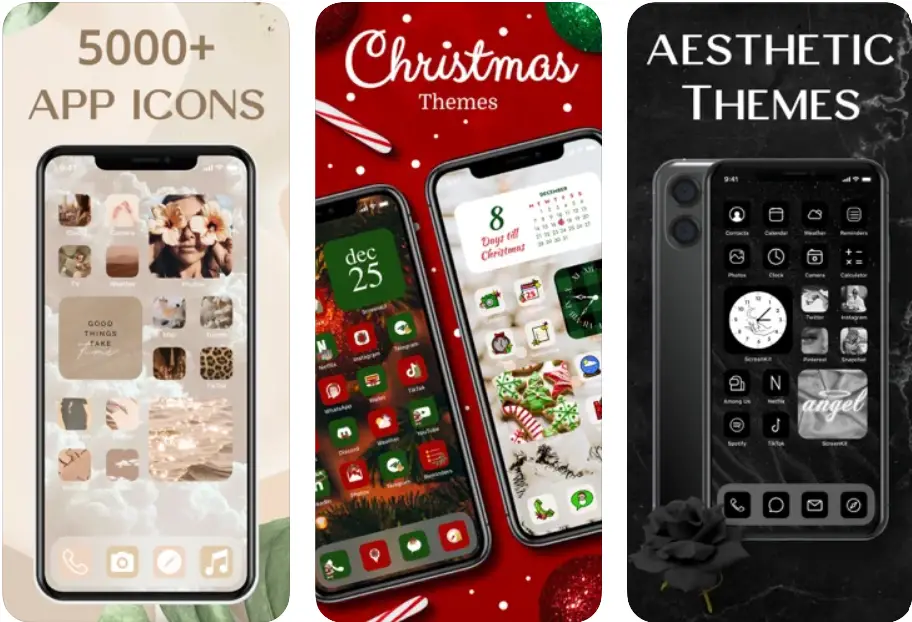 Want to customize the home screen of your iPhone? ScreenKit is an all-powerful app that offers you a catalog of 500+ photo widgets, 5000+ app icons, custom app icon maker, icon editor, 500+ widgets for calendar, bible, battery, date, and more. The app is super easy to use and there's no rocket science involved. You pick a suitable icon pack and install and that pretty much sums up the app as a whole.
7. Unit Converter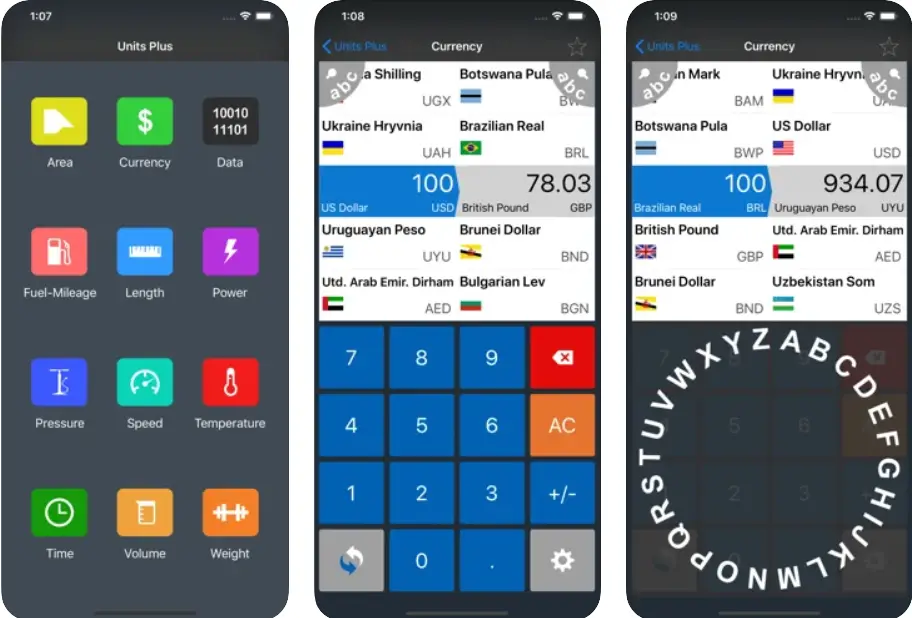 Let's say you want to convert some data real quick. It could be anything from time to weight to volume to length, power, speed, and so on. Of course, you can do it online but you realized there's no cellular network. What do you do? Well, Unit Converter can help. The app features 12 categories with a tonne of different units that you can use to convert from A to B. Want to know the current Currency rates? Unit Converter can help as it supports 155 currencies. Want to convert miles from kilometers (for those who live in the U.S.), Unit Converter can help. The app is pretty simple to use so yeah, get it in case you'll ever need it.
8. Afterlight
Want an app with professional and precise editing tools at your disposal? Afterlight has tools and functionalities that run in two digits. I am talking about more than 60 overlays and textures, 20+ advanced tools, 130+ unique filters, and 120+ fonts, and others. It is a haven for those who want to create a masterpiece thanks to the never-ending list of functionalities. You can choose between gazillion borders and frames, tweak between designs and fonts, set up overlays and textures that go with the shot you had captured, and more.
9. Dualgram
Originally, you can use only the front or the rear camera unless you have the latest feature to do both. Diagram lets you use your iPhone XR and later to create videos, photos, and more while recording feed from both front and rear cameras. You can adjust the layout all you want and share it on social media sites with relative ease. There's a tonne of features including Split screen, zoom to 2x, teleprompter, PiP, and more that you can horn when needed.
10. BlockFi
Cryptocurrencies are in a rage with millions of people joining in the movement every week or so. BlockFi uses cryptocurrencies as it offers you returns in bitcoin on every purchase. Instead of cash back or discounts, you get up to 3.5% back in Bitcoin and as you might know, the prices of Bitcoin can skyrocket pretty easily. You can deal with cryptocurrencies on BlockFi as the wallet doesn't have minimum balances or hidden fees. You can use your cryptocurrencies to earn some extra. You also get up to 9.0% APY on USB-backed stablecoins so don't just miss a revolutionary opportunity.
Closing Words
And that's a wrap. These were the top 10 best iOS Apps in December 2021 that I stumbled upon during the research. You can check out listicles of previous months and wait for the January 2022 edition to drop.
You might also like
---
More from Apps
---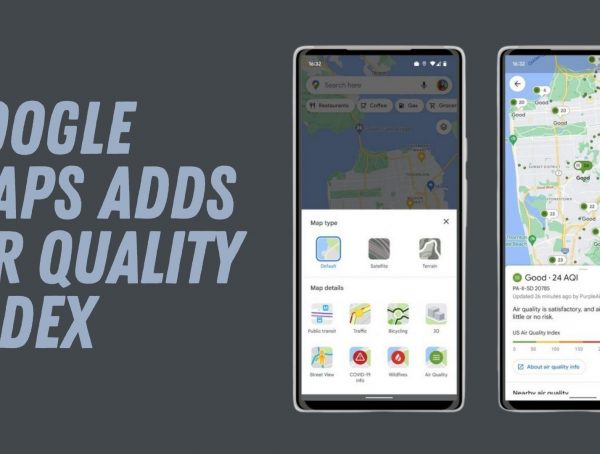 Google Maps is getting better with every update it gets along the way. It keeps you updated about the traffic …
After being released on Facebook, the AMBER Alerts have become instrumental in finding information about missing children across the regions …
WhatsApp is currently testing out a feature that will allow users to transfer data from Android to iOS devices as …
Editor Picks
---