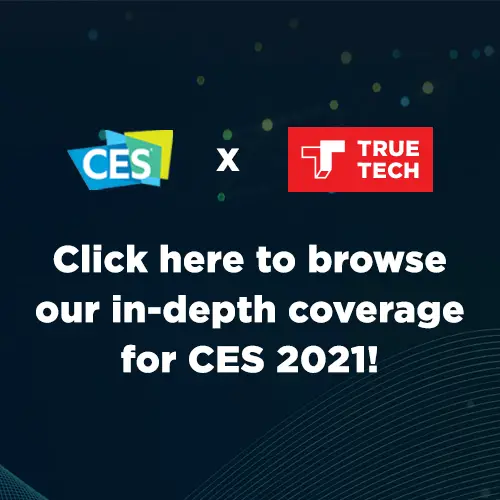 As most of you already know, Lenovo is currently the leading PC maker globally with various models at different price brackets. This year at CES 2021, Lenovo has come up with two LaVie branded devices, and it looks like Lenovo and NEC are still chasing the dream of having a handheld gaming computer with the LaVie Mini. For those unaware, LaVie is a joint venture between Lenovo and NEC, and they've launched a couple of models in the past. Although most of the models do not make their way to countries like India and the US, the company had its fair share of hits at CES in the past focused on ultra-light laptops.
Taking the story back to LaVie Mini, it is a concept laptop-portable gaming console hybrid. The device boasts a touchscreen, controller, and dock accessories. LaVie Mini seems like a compact yet powerful device. The device sports an 8-inch WUXGA touch screen with a resolution of 1920 x 1200 pixels. Under the hood, the device is powered by an 11th Gen Intel Core i7 mobile processor with Intel Iris Xe Graphics. LaVie Mini carries up to 256 GB of SSD and 16 GB of LPDDR4 RAM. This hybrid comes only in one color variant — Crystal White with an airy translucent look and weights only at 579 grams.
Other features of the device include Modern Standby and IR Camera with Windows Hello for zero-touch login. There is no space for the trackpad here, but the design makes some room for a small optical touch sensor like Blackberry. As mentioned earlier, Lenovo did not try to make a laptop here, and the reason for the concept is the dream of having a handheld gaming computer. We have seen the almost similar concept with the devices from Nintendo, the company that has been famous for making. LaVie has also presented a gaming controller with the Mini that connects to the laptop once you fold back the keyboard.
The controller, the LaVie Mini, comes with similar buttons and layout to what we've seen with Xbox consoles to make it familiar for players. Don't get all excited to get your hands on this device just yet as there is no announced price or release date for the Mini. We have seen various manufacturers come up with their own concepts and ideas for handheld gaming at CES, but most of them don't ever end up making it to market, just like Alienware's UFO concept from last year's CES. This is because all these prototypes are often less about making viable consumer products and more about experimenting with new ideas and concepts during CES.
While some of these end up going on sale but they do not make an impact among the gamers. We've experienced the same with Razer Edge or the first Nvidia Sheild handheld. Now, you might be wondering why companies would waste their time and potential on the concepts like this. Well, the Nintendo Switch proved that, when the concept is done right, handheld gaming can offer a living room console-quality experience that people cannot get enough of. I mean, consoles are portable, but why carry a huge box when you carry a console in your pocket? While that experience will probably remain out of the realm for now, but the LaVie Mini shows that we are not so far away from handheld consoles.
For now, we do not have any more information around the LaVie Mini, and we'll have to wait until next week's CES to see whether Lenovo has anything more to say about the device.
You might also like
---
More from Android
---
Samsung is adding another jewel in its crown with the latest Galaxy Quantum2. Successor to Galaxy A Quantum released last …
After a lot of rumors and speculations, LG has officially closed its mobile business worldwide. Meaning, the company will not …
Just another nice day with plenty of smartphones to arrive later this week and bingo, Oppo silently launched two of …
Editor Picks
---