OnePlus is all set to introduce its upcoming smartphone OnePlus 6T in the coming week. Even though it still hasn't launched, the Chinese brand hinted its plan for the next year. The brand announced something interesting on the Qualcomm's Summit today.  If you're not aware, the largest mobile chip manufacturer held its 4G/5G Summit today where it introduced the downsized variant of its Snapdragon X50 5G modem. This variant was earlier teased in July this year.
The QTM052 mmWave antenna module will support 5G on a smartphone but that's not all. Just as Qualcomm president Cristiano Amon stated that there will be at least two flagship smartphones to get 5G, co-founder Carl Pie of OnePlus joined him on the stage for a surprise.
OnePlus 7 to be the brand's first 5G smartphone?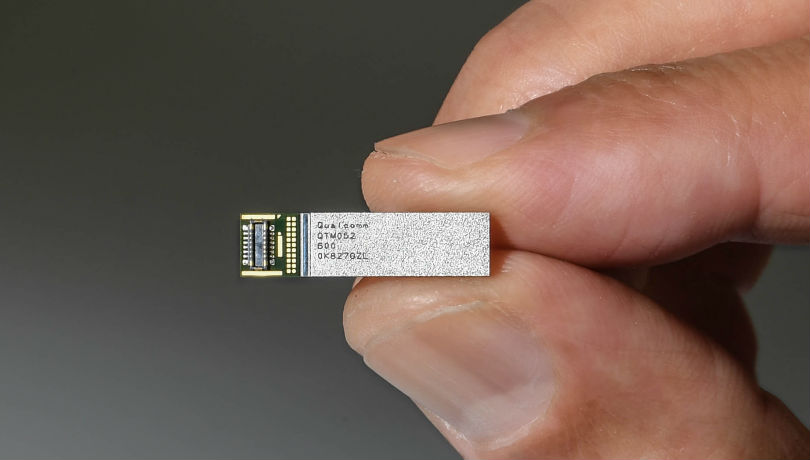 According to the Carl, OnePlus will be one of the OEMs to introduce 5G smartphone if not first. It will roll out the device sometime early next year and if we assumed it right based on the release pattern OnePlus has been following, it could be the next OnePlus 7 that might release in March or April next year.
OnePlus is known for its top-of-the-line flagship smartphones which makes it quiet imminent that the upcoming lineup will have 5G support along with high-end specs to complement it such as the advanced Qualcomm Snapdragon 8150 SoC which is awaiting release early next year.
A number of OEMs have joined the 5G wagon including Sony, Motorola, Asus, Sierra, LG, Xiaomi, and others. On the other hand, bigwigs like Huawei and Samsung have their own production line with their own 5G modems as both the OEMs are currently fighting over the title of rolling out the first 5G and first foldable phone.
Apple is out of the scene because of several reasons such as the tech is still not developed, it has less coverage, it is expensive and above all, Apple doesn't want its users to use 5G as of now. Also, the Cupertino-based Apple broke away from San Diego-based chipmaker Qualcomm after its recent disputes which made Intel the sole chip supplier for Apple until it ropes in other manufacturers as well.
You might also like
---
More from Android Devices
---
LG filed for a patent with World Intellectual Property Office (WIPO) and received it this Friday teasing a new outlook …
In a bid to score the highest and upscale the best-performing smartphone chart, ZTE adds another smartphone into the series …
After being fined for a whopping €4.3 billion by the European Commission (EC), Google is finally trying to fix the …
Editor Picks
---