---
5 Best Android VPN Apps September 2016
When it comes to protection, prevention is the best medicine, as life teaches us in general. Especially when it comes to internet security, it is incredibly important to take prevention measures before any form of threat or security breach happens, because by that point, the damage is already done. Having efficient antivirus programs is step one in protecting your devices from all kinds of malware, but in this world of surveillance, you need to take everything up a notch. This is where using a virtual private network comes into play – it can help you both protecting your data, as well as keeping your location a secret no matter where you. Aside from these perks, you also get a chance to get around geo-blocking that doesn't allow you to access (media) content from a certain country.
All this being said, you should also use VPN on all of your devices, if possible, your Android ones included. This is why we'll discuss some of the best VPNs for Android currently on the market and how you can benefit from using them.
1.     VYPR VPN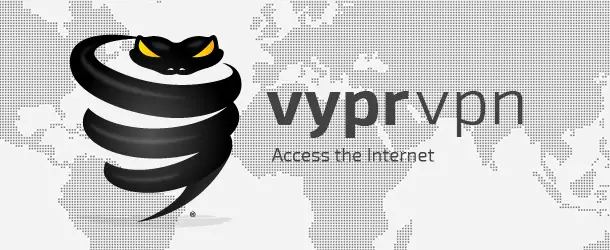 We'll start with VYPR VPN, though the differences between the VPN providers on this list are only slight and measured by details. VYPR aka Viper VPN is, according to company's own accord, one of the fastest virtual private connections out there. It's apparent that VYPR designers spent a lot of effort into the design and functionality of this VPN's interface, because it is very easy to navigate and use, even if you've never used a VPN before.
When it comes to the features they offer, it's not difficult to understand why they found themselves at the top of our list. VYPR offers to their clients a 256-bit encryption, which is equal to the military level encryption, and this sets this company apart from their competitors. When it comes to the number of servers they've got, it's quite impressive – over seven hundred servers all over the world. One of the things that VYPR does best is masking your IP, and it has 200,000 IP addresses to enable this endeavor. Their services are also recommended by many important names of the internet world, Reddit being one of the more famous ones.
2.     Express VPN

Recommended as one of the best in the VPN business, Express VPN does an excellent job with your Android devices as well. They have thousands of happy customers to confirm their positive experiences, which gives Express VPN the luxury to be counted amongst the royalty of VPN niche.
But their clients are not the only thing recommending this company, though they are the most important factor.  They are able to successfully protect both your PC and your Android, thanks to their top-notch VPN app for Android devices. When you pay for their services, you can be sure that this provider won't keep any logs of your web activity and will enable you to browse the net on unlimited bandwidth and speed, which is a most welcomed perk. You'll get a SSL-secured network that goes well with 256-bit encryption Express VPN offers, and this combination will keep you well protected from most threats lurking in the dark corners of the web. If you're thinking about servers, they have them in 70+ countries all over the globe to keep your IP well and hidden at all times.
3.     F-Secure Freedome VPN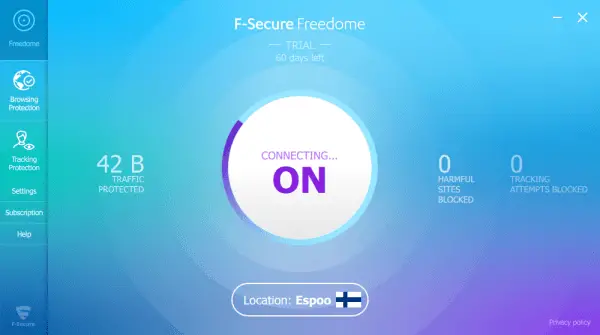 If you want to kill two birds with one stone when it comes to your security regime, then F-Secure Freedom VPN allows you to pay for a VPN and get an antivirus program with it for free. Once you've set up both of these defenses on your Android device, you don't have to worry about a thing when it comes to your protection for a while (depending on what payment package you choose).
This VPN provider made sure to help their clients in any way when navigating their program by making their interface very intuitive and easy to handle even if you're a beginner in the VPN world.
4.     Pure VPN

Though Pure VPN falls into the group of younger VPN companies, their good reputation proves they've worked hard on offering the best service possible. When it comes to the level of protection they have to offer, it varies from the package and the price you're willing to pay, but opting out for a yearly protection might be the best and most affordable way to go.
What attracted our attention with Pure VPN is the fact that unlike all other VPN companies we mentioned, this provider can supply you with a dedicated IP address, in case you need that additional level of protection for your web activities. When using a dedicated VPN address you assign to a certain masked IP address that you don't share with other users, like it's the case with the usual VPN network. In case you want to do some more research, there are many good articles that can tell you in detail what this rising star of a provider has to offer.
5.     Fast Secure VPN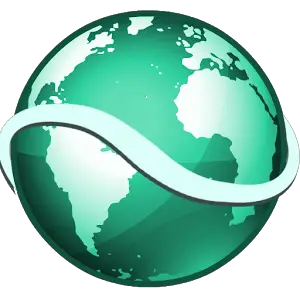 In case you're not overly interested in high levels of protection and encrypted network that various VPN providers have to give, but are more interested in getting around geo-blocking, Fast Secure VPN will do very well for you. As we mentioned in the beginning of this article, VPNs serve as a way through any form of restriction that doesn't allow you to get to websites such as Netflix or Spotify, because they seemingly transport your IP address to the country where that content is available. If you're living somewhere where your internet access is sorely limited, Fast Secure VPN will grant you the freedom of using the World Wide Web more freely.
You might also like
---
More from Security
---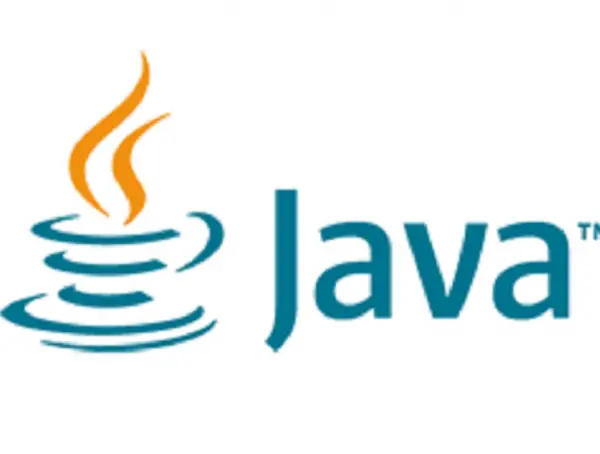 Write once, run anywhere (WORA) is about Java. The cross-platformed Java has been successfully used for desktop, network, mobile, and enterprise …
Nearly all smartphones available in the market today have a front-facing selfie camera, allowing almost every person owning a smartphone …
The latest vulnerability on Facebook is estimated to have affected 50 million users whose accounts have been reset following the …
Editor Picks
---