You might be wondering what the best applications are for your brand-new iPhone 14 or iPhone 14 Pro now that you've begun using it. There are a few best iOS apps for December 2022 that make use of the dynamic island functionality for the iPhone once it is introduced.
Since some of the top mobile apps frequently emerge on the iPhone first, Apple's iOS App Store is one of the unique aspects of the iPhone experience.  We can find almost 2 Million applications available for Appstore to date so we have searched the virtual shelves of the App Store for the best iPhone apps we could discover to find out.
How an app utilizes the newest iPhones' hardware or software is one of the crucial factors to take into account. For instance, several of the iPhone applications on our list have invested effort in creating really helpful shortcuts and quick access to the dynamic island feature in iOS 16. And of course, it's also worthwhile to look at apps that make use of the iPhone 14 Pro's camera functions.
We've searched the App Store for the best iOS apps that are superior to the ones that come pre-installed on your iPhone, whether you're wanting to manage your images, do some productivity work, take advantage of the dynamic island, play around with the cameras, or navigate around town these iPhone applications will help you to get your work done efficiently.
1. Apollo
I adore using this app, which is available for free on the Appstore, especially for the iPhone 14 Pro it is one of the most incredible third-party Reddit applications. Additionally, the app was just upgraded with a ton of functionality for iOS 16 users as well as a cute and cuddly addition for iPhone 14 Pro users.
The software provides several new widgets to personalize your lock screen for all iPhone users who have iOS 16 installed. The most recent version of the app has a "Dynamic Island Zoo" opt-in option for Apollo. Selig has also included the miniature creatures as Lock Screen widgets, allowing anyone who doesn't have an iPhone with a Dynamic Island to still add a creature to their phone.
Additionally, With a one-time in-app payment of $4.99, $6.99, or $9.99, Apollo Pro may be unlocked. With it, you may utilize several accounts, make posts, activate the automatic dark mode, and customize gestures, among other things.
2. All Trails
AllTrails is a fitness and travel smartphone app utilized in outdoor leisure activities, and I adore using it lately. For outdoor pursuits including hiking, mountain biking, climbing, and winter sports, people frequently utilize AllTrails. Users of the service get access to a database of trail maps that also contains user evaluations and photos.
With the help of this software, we can explore trail maps and locate the dog-friendly or family-friendly trails we've been looking for. It enables us to go on the hiking, mountain biking, or geocaching adventure we've always wanted.
3. Notion
If you're looking for the finest note-taking app for the iPhone, Notion is the ideal choice for you. The notion is a platform for information management designed to help members of enterprises or organizations increase productivity and efficiency.
It is a platform for collaboration that includes wikis, databases, kanban boards, tasks, and modified Markdown. It serves as a centralized workplace for taking notes, managing tasks, and organizing data and information.
Additionally, Notion gives users the option to create custom workflows and alternative task views, as well as access to a library of pre-made Notion templates, version history, and real-time collaboration. The fact that Notion is completely free to use is the best feature. For personal use, the Personal Plan is free. Your team may try Notion out with a 1,000-block free trial of the Team Plan before upgrading.
4. Slack
One of the top iPhone applications if you're looking for something to use professionally is Slack, a corporate chat software that connects users to the information they need. Slack revolutionizes company communication by uniting individuals to work as a single, cohesive team.
Teams can keep consolidated documents while communicating more swiftly and efficiently. When you take into account the security features and app integration, it is difficult to surpass. Slack is particularly great for distant teams.
You may use the free version of Slack with certain limitations, or you can pay for a premium subscription to have access to additional features. For each active user, an annual fee of $7.25 is required. Or $8.75 USD, due once a month for each Slack user that is currently active.
5. Spark Mail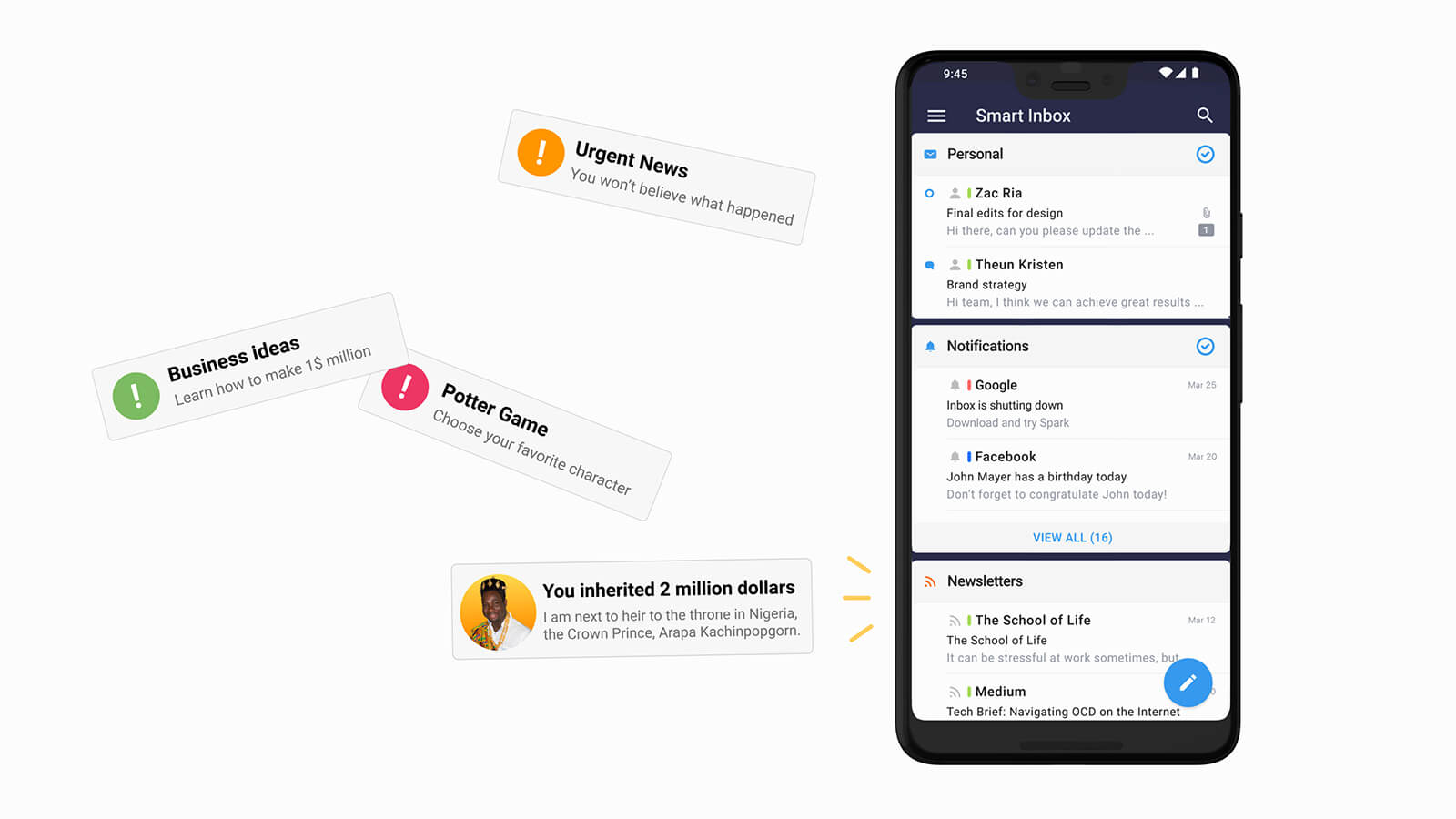 I have been using Spark mail for over a year; the Home Screen and Smart Inbox of this program are intended to foster attention. Utilize automatic Newsletter & Notification inboxes to efficiently manage and filter the noise.
Spark fully complies with the CCPA and GDPR. To protect your data, the program implements all essential security measures. Additionally, you have a right to ask that your data be deleted and a right to know how it is used. It costs nothing to start Spark for Individuals. To satisfy all of your needs, the program contains Premium features. If you're looking for an app that improves the email experience, check out Spark.
6. Color Widgets
Your home screen and lock screen widgets may be easily added using Color Widgets. It enables users to pick from attractive predesigned widgets, or even better, use the simple widget editor to construct their own. The application contains a variety of widget categories, including photos, timers, date and battery, weather, quotations, and many more.
In addition to limitless icon sets and backgrounds that exactly complement your taste, Color Widgets offers much more than just widgets. This iPhone application help users to customize their overall iPhone experience with the interactive widgets altering your app icons and backdrop.
Contrary to Android, which allows you to customize your smartphone's user interface to look nothing like, well iOS customization tools are only available for changing the wallpaper and experimenting with different widgets so, this application will help you to customize your iPhone as much as possible.
7. Avast
One of the top iOS mobile security solutions is Avast, which is compatible with iOS 13, iOS 14, and any iOS version 10.0 or higher on both iPhones and iPads. You should install it if you need assistance removing viruses from your iPhone. Of course, unlike Android, iOS is a closed platform because of its innate security, iPhones are extremely resistant to viruses, malware, ransomware, etc but still, plenty of loopholes are available to breach your device.
It is advisable to use security software as a precaution for your iPhone, Avast One is more than simply an effective antivirus to stop hackers from stealing your data or downloading and installing malware on your phone, it also immediately recognizes harmful websites.
8. FilMic Pro
The greatest video recording app for your iPhone I would recommend is  FiLMiC Pro. The engineers at FiLMiC test the boundaries of smartphone cameras on a variety of gadgets. You can maximize the performance and quality of your iOS smartphone with FilMic Pro. With a straightforward, user-friendly interface, it combines complex controls and pro-level capabilities in a wonderful way.
And I would like to say the most sophisticated mobile cinema video camera ever is the FiLMiC Pro v6. FiLMiC Pro is the most responsive manual filmmaking app for mobile and has cutting-edge features. Filmmakers, newscasters, educators, vloggers, and artists may shoot in a real LOG gamma curve thanks to FiLMiC Pro.
The iPad and iPhone versions of Filmic Pro are also available for $14.99 on the App Store. Although the company's DoubleTake app, which does provide Multicam filming, is free, there is no free trial version. Remember that some of Filmic Pro's more powerful features require additional purchases.
9. Snapseed
We all know that Google offers a free photo-editing program called Snapseed. You may get it for iOS or Android. The software allows you to edit pictures you already have in your camera roll, including pictures in the JPG and RAW formats.
It will undoubtedly live up to your expectations and help you step up your photography. Professional photographers seeking for a simple application to perform quick/small alterations will find Snapseed useful, but if they have a lot of Photoshop and Lightroom knowledge, they'll probably become bored or feel a little restricted.
Best of all, Snapseed is available for free on iOS. Google-owned In addition to a variety of exposure and color tools, Snapseed also provides a ton of filter options, ranging from retro appearances to contemporary, punchy HDR effects.
10. AirDroid
If you don't have a MAC, you may also use AirDroid to exchange files between your iPhone and a Windows computer. Since one app can be used across all platforms, there is no need to utilize distinct apps for each operating system.
One AirDroid program can handle all of your personal mobile device administration needs, including file sharing and management, screen mirroring, remote control, and receiving SMS messages directly from your computer. AirDroid is the greatest personal mobile device management suite available today.
Even the AirDroid free version has encryption capabilities and is 100 percent safe and secure. Additional security measures like 2-factor authentication, restricted access for remote control, etc. are also available with additional AirDroid versions, such as the AirDroid Business edition.
AirDroid offers 2 account plans,
Free account: at a total of 200MB of monthly remote data and only two devices may be connected, and the device quota cannot be increased.
Premium account: Support for device upgrades with a modest monthly fee of $1 per device. There can be a maximum of 10 devices.
Final Verdict
These are the 10 best iPhone applications that you can give a shot, I hope these applications will full fill most of your day-to-day requirements starting from note-taking to business communications if you see this article useful then consider sharing it with your Apple friends who find it hard to choose the best iPhone applications for their need from the 2 million application available on Appstore so they may benefit from the top iPhone apps for December 2022. 
You might also like
---
More from Apps
---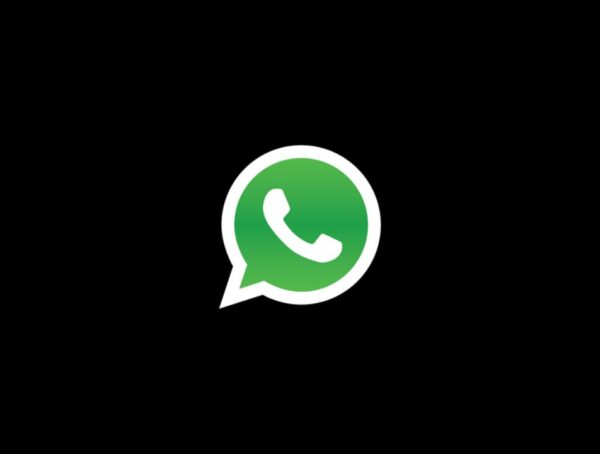 WhatsApp has added an innovative feature called "Secret Code" to its existing Chat Lock functionality, marking a significant stride in …
The popular messaging platform, WhatsApp, has reintroduced the "view once" media feature to its desktop applications, a welcome development for …
Instagram has recently made downloading Reels from public accounts universally available. This feature, once confined to third-party tools and browser …
Editor Picks
---