An interesting statement has been made by Zoom Video Communications regarding its AI products, notably the Zoom AI Companion (formerly known as Zoom IQ). Customers who have paid for Zoom services are now entitled to this generative AI digital assistant without any additional fees. Through AI innovation, Zoom is dedicated to fostering human connection and enhancing productivity.
Earlier this year, the company debuted generative AI, delivering free trials of tools like Team Chat compose and Meeting summary that were well-received by hundreds of enterprises. By introducing AI Companion this autumn, Zoom will increase its generative AI capabilities. This service is free for paying Zoom users.
Zoom's unique method of using AI combines its own in-depth language models with those from other sources like Meta Llama 2, OpenAI, and Anthropic. This federated strategy guarantees excellent outcomes while controlling expenses.
With more capabilities on the way, AI Companion will improve a number of Zoom's platform functions, such as Meetings, Team Chat, Phone, Email, and Whiteboard. The objective is to increase productivity, foster better teamwork, and empower users.
According to Zoom's Chief Product Officer, Smita Hashim, the company is committed to providing useful AI solutions and upending current price structures in order to make generative AI usable for regular work. Zoom's strategy puts user value and privacy first.
By refraining from using client content, such as audio, video, chat, or screen-sharing, to train AI models, Zoom prioritizes the privacy of its customers. Additionally, account owners and administrators have control over whether AI Companion is turned on or not. Because of this focus on the needs of the consumer, Zoom users may securely employ AI Companion.
Therefore, how does AI Companion alter contemporary work?
Users of Zoom Meetings can access highlights and smart chapters as well as rapidly examine recordings. Additionally, AI Companion quietly offers meeting summaries and responses to inquiries, enabling asynchronous catch-up.
As users may draft messages, summarize lengthy chat threads, and even auto-complete phrases, Zoom Team Chat becomes more effective. It will also be possible to schedule meetings directly from a conversation.
With future features including image production and template population, AI Companion will help Zoom Whiteboard users with idea generation and categorization.
Users of Zoom Mail can anticipate draft email recommendations, and meeting summaries will be added to Zoom Notes. Additionally, a summary of Zoom Phone calls and SMS threads will be provided.
AI Companion will have a conversational interface by the spring of 2024, allowing for context-sensitive interactions. Users can ask for assistance with a variety of tasks, including pre-meeting planning, in-meeting assistance, and post-meeting summary.
This user-friendly AI interface, which is accessible within Zoom Meetings, Team Chat, and Whiteboard, smoothly integrates into existing workflows. In the spring of 2024, as more capabilities are added, it will eventually cover the entire Zoom platform, starting with features like Meeting summary and Team Chat compose.
In conclusion, Zoom is dedicated to improving user experience and productivity through its AI Companion, which offers a potent digital assistant while preserving user privacy and control.
You might also like
---
More from AI
---
The nonprofit artificial intelligence research organization OpenAI today said that its inaugural developer conference will take place on November 6 …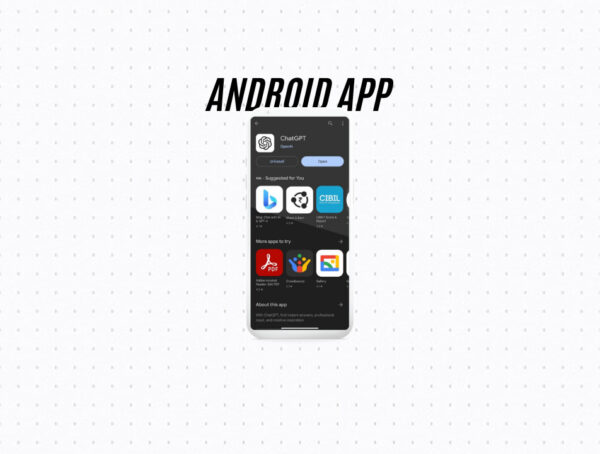 The ChatGPT Android app, developed by OpenAI, the famous research firm behind the sophisticated language model GPT-4, is now available …
Google Bard and ChatGPT have emerged as prominent language models in the rapidly evolving field of artificial intelligence. These cutting-edge …
Editor Picks
---