A video is as good as its editing; one can take a simple video to another level through good editing skills. A good editor tells a story through the films and scenes. If you give the duplicate footage to two different people to edit, you will get two entirely different results because of the difference in their perspective of the raw footage. A skillful editor considers people's views and uses their understanding to create a video that will tell a compelling story. Today, we bring to you this guide of 5 Video Editing Tips and Tricks for 2022 to take your videos to a whole new level.
These incredible video editing tips and methods can benefit you enormously as creative making videos or as a professional working on a video marketing campaigns. As you know, a good edit is as equally vital as to what happens on location, but editing may be a challenging process. Collecting all the tips, and tricks is a beneficial element of approach – to help smoothen workflow and improve results.
Here are the 5 tips and tricks for beginners (2022 guide)
1. Right Video Editing Software
The first and foremost thing for starting your video editing journey is identifying the right editing software. Start with the basic software that will help you understand editing essentials. Many well-known software providers offer a simplified version of their advanced video editing software. An aspiring online video editor should research how you plan to use the software; specific software programs have the best video editing features. However, all you may require is some basic video editing features. Investing in high-end software would not be desirable for you. Before investing in video editing software, one should consider the following carefully.
Specific essential tool features.
The budget you have to buy the tool.
Most importantly, the software you are investing in is compatible with your computer.
Beginners should keep experimenting with various software; using different software will help you determine which one gives you the desired results. Hence, through trial and error, you will find the right editing software that will help you take your video editing techniques to the next level.
If you are looking for software to edit your videos, feel free to look at our list of top video editing tools for you to browse, that make your editing process easier – whether you are a creative or a video marketer.
2. Video Duration
One amateur mistake beginners make, keeping the final video too long. Due to the enthusiasm for learning something new, a beginner video editor tends to make the content longer than required. Today, people's attention span is not as long as it used to be, evident through the popularity of Instagram stories and reels, YouTube shorts, and TikTok, where videos are brief. Brief videos succeed in capturing viewers' attention as well. Although it is essential to make the footage concise, it also doesn't mean that you have to show a video of 45 mins in 5 mins.
The objective is to remove all extra unnecessary footage, such as long pauses and gaps between the dialogues of conversations, in the final version. You have to be critical of your work, constantly review your edit, and make a sound and informed decision on what to keep and discard. If the scene, line, or footage does not align with the video's message, consider removing it and then see if the flow of the footage is making sense without it. Viewers connect better with well-edited, on-the-point videos rather than long, preachy ones.
3. Colour Correction and Colour Grading
Proper colour editing is an essential aspect of getting a good video out. As colours have a strong psychological and emotional impact on viewers, it is crucial to give proper colour to the video you are editing to help connect with viewers. Color correction and grading are two color editing processes for every online video editor.
Colour correction is fixing the colours of the video footage to give it a more natural look. During the colour correction process, the white balance, brightness, and contrast get adjusted to fix the concerns with the colours initially shot in the video. Colour correction is the first and foremost step in the colour editing process before going to the following creative colour editing process of colour grading.
Post the colour correction, a video editor does the colour grading. The process of colour grading involves adjusting the video's colour further, which helps to add emotions and aesthetics to the video per the content. In addition, colour grading helps the audiences develop the desired feelings or emotions as per the Video's narrative. Some video editing software provides preset colour editing styles that will help beginners understand the difference and the importance of colour editing the video to perfection.
4. Video Music or Background Score
Another video editing beginner's mistake is that they do not coordinate the music with the feel and the message of the video they are editing. Like background scores or tracks, music plays a vital role in setting viewers' moods while watching the video. Before finalising the theme, it should be ensured that the video editor being used provides music without copyright issues, as most video-sharing websites take down videos with copyrighted music in them. Alternatively, quite a few websites also provide royalty-free tracks; listen to them and find a suitable one that matches the feel of the video to incorporate the same. After including the music, you should balance the audio before publishing it. The music should not make it difficult for the viewers to understand the dialogues or speech in the video. Adjust the volume of the dialogues first, then start adjusting the surrounding music.
5. Take a Break from Editing
As you edit for long hours using all the tricks and tips to make the end product perfect, you do not recognise what is working and what is not working. For this reason, a video editor must give some breathing space to the video they are editing and come back with a fresh perspective or new eyes that will help impact viewers.
Conclusion
To be a successful editor, you should know specific essential tips and tricks that will work well during the editing process. Here are five video editing tips and tricks that will help beginners edit decently initially. Once you understand the techniques through these tips, you can evolve by using the styles and techniques that suit you best.
You might also like
---
More from Apps
---
The much-anticipated "Channels" feature, the most recent innovation from messaging giant WhatsApp, has just been unveiled. With this addition, users …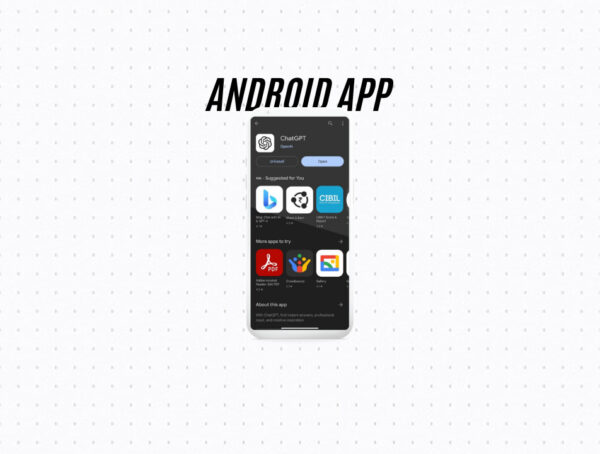 The ChatGPT Android app, developed by OpenAI, the famous research firm behind the sophisticated language model GPT-4, is now available …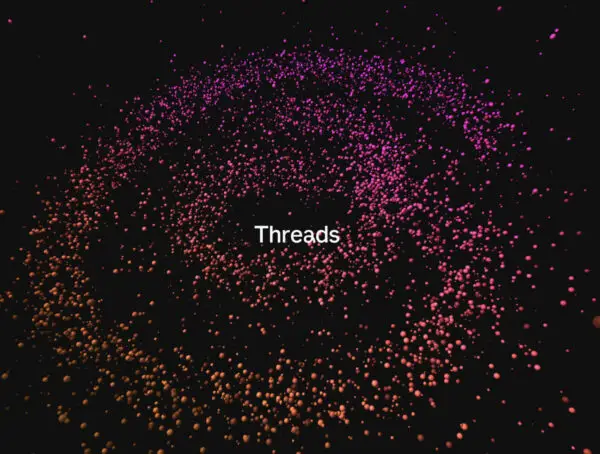 With over five million signs up in the first few hours, the Threads app by Instagram has proven its caliber …
Editor Picks
---