The new Google Nexus 5X and 6P seems to be one of those few devices, about which everything gets revealed before their release date, September 29th.
Other than the devices we also know about the second generation of the popular streaming, Chromecast which is also going to launch along side the devices and a next generation to the Nexus Player may also be on the list.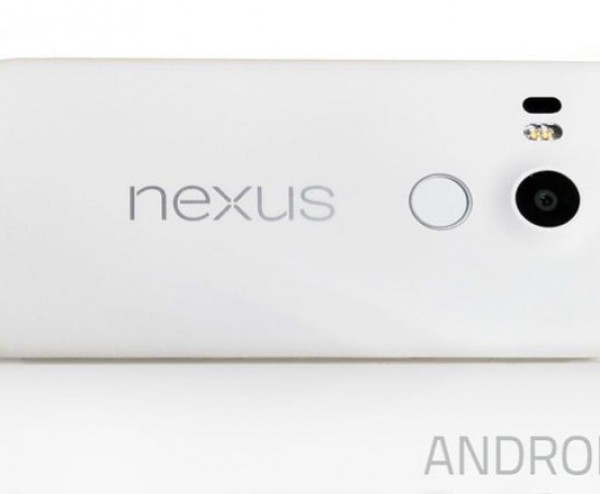 Till now, we also knew about some details regarding the Nexus 5X but now, Amazon India has released a whole inventory of specifications regarding the Nexus 5X, also known as the LG-H751,  much to our surprise.
Nexus 5x specs
Power users, move out of the smaller Nexus 5X and save your precious money for the Nexus 6P as the 5X does not feature the future proof specifications, which we are hopefully gonna get with the larger variant.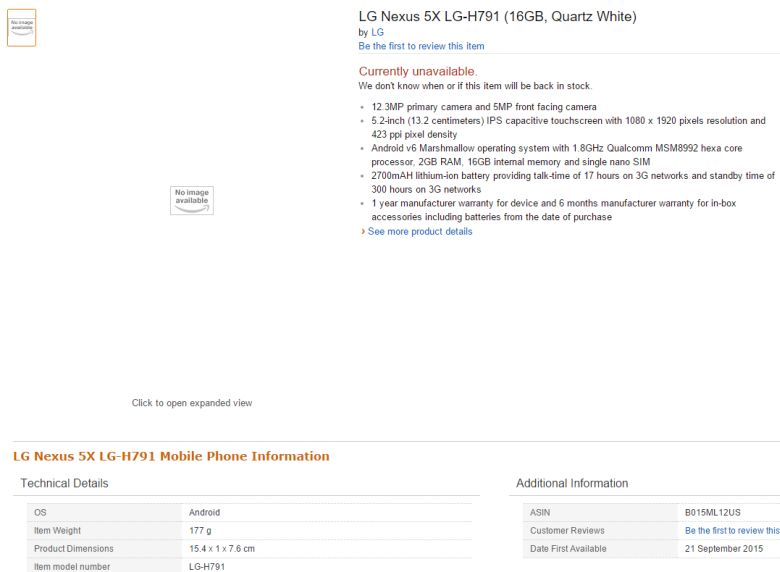 As per Amazon India, the LG Google Nexus 5X comes with a 5.2 Inch display but there is no sign of 2k or 4k resolution, we only get 1080p. Digging further deep into the specs, we come to know that the 5X features a Qualcomm Snapdragon 808 chipset which is a processor consisting of eight cores clocked at 1.8 GHz. The device still resembles the 2GB RAM from the earlier version which is completely a disappointment for us as we were hoping to get at least 3GB. The shooters are a 12.3 MP and 5 MP at the back and front respectively and the device is equipped with 16 GB of on-board storage. There is no hope for expandability with a MicroSD card slot but we are sure about getting another variant with 32 GB storage.
The battery has a capacity of 2,700 mAH which is a bump from the 2,300 which we saw in the Nexus 5. The battery is said to provide 17 hours of talk time and 300 hours of stand-by time.
Another detail we get about the Nexus 5X is that of the weight of the device. The Nexus 5X weighs 175 or 177 grams.
We are less than 1 week away from the event, so do follow True Tech for all the latest news on the latest Nexuses!
What do you think about the Nexus 5X after hearing its specs? Comment below!
You might also like
---
More from Android
---
Well, there's a handful of reports that there's no OnePlus 10 Ultra or 10T Pro although we are certainly inching …
People are always looking for different ways to have fun. That is why mobile games have enjoyed incredible success in …
Moving WhatsApp data from Android to iOS and vice versa was never too easy as it is easy. Last year, …
Editor Picks
---