Whether you want to keep yourself entertained in this lockdown time, or you have a long journey planned ahead, mobile gaming can only save you from the boredom! Although Google Play Store filled with millions of games embracing different categories and gameplay styles, most of the games are poorly optimized or straight-up bad which makes it really hard for you to find the ones which deserve a place in your storage! Not to us, as we at True-Tech tend to follow an ideology where we showcase the best games you must try this month. Now, let us take a look at our Top 10 Best Android Games May 2020.
1. Bowling Crew
If you are a fan of bowling games then, Bowling Crew is for you! This is just like any other bowling game, where you release the ball with a certain speed in order to hit the pins but with a better 3D graphics and in mind-blowing arenas or alleys as they call. You can challenge and play this game with your friends or players around the globe in real-time as you compete in tournaments and 1 v 1 game.
You can win the matches and upgrade your balls and unlock new series' while mastering your bowling skills at the same time. The game is made in such a way that the bowling system is easy to learn but difficult to master, which makes it more and more challenging. You can also advance through stunning bowling alleys from different locations like snowy mountains, monuments valleys, a rock gig, and more classic sports clubs.
2. Nobodies: Murder Cleaner
After the murders have taken out their target, somebody has to clear up the mess. What if you are that somebody? Sounds interesting? Well, then this game is for you. In this game, you will have to play as a cleaner for a secret government counter-terrorist organization where you have to solve a lot of puzzles and use your lateral thinking in order to dispose of the bodies, destroying the pieces of evidence, and leaving no sign you were ever there!
There are eleven missions as of now where you have to cover up with quick thinking and resourcefulness is very important to succeed in hiding the evidence. With each mission, you will have to solve a different set of puzzles and challenges and bespoke mind blending tasks. There are multiple ways to solve any particular challenge here.
3. Skateboard Party 3
Skateboard Party is one of the finest skating game series available on the Play Store. After a massive response to the original Skateboard Party and the second edition, the developers of the game have recently released the third edition of the Skateboard Party. This edition brings the thrill of skateboarding to your mobile devices and you can improve your in-game skills and merits in various locations which includes skate parks, city streets, and more.
There is a set of 70 achievements and level objectives to unlock new skateboards and locations. There are more than 40 tricks that you can perform and this game is compatible with most of the gaming consoles as well.
4. Area F2
This is one of the recently launched action-adventure FPS titles on the Play Store and also the first Close Quarters Battle shooting game on the mobile platform. You can fight with enemies in over ultra-realistic environments and play as one of a wide selection of agents where each character has their own ability. Most of you might this is is just like PUBG Mobile or COD Mobile, but it is more than that.
Players can choose from more than 20 gadgets and set up a machine gun to lay down the suppressing fire, destroy walls with explosives across bolts. or set trip mines at the potential entry point. There are many possibilities to get through.
5. Project: Offroad 20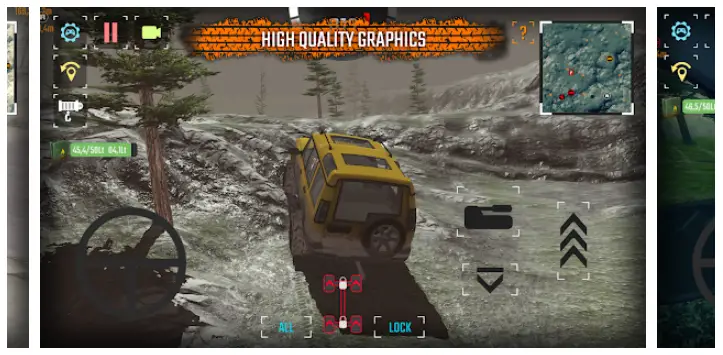 Do you love racing or riding vehicles offroad? Well, you have to take a look at the Project: Offroad 20 then. This is a complete offroad driving game where you will have to drive the cars in realistic environments. Not just that, the developer states that to enhance the reality to the maximum, they developed real-like off-road physics to offer you joyous gaming experience.
It is much of an open-world game where you can join the map tasks to gain the game money which will make it possible for you to buy new cars and customize them. Due to detailed graphic options, you can have the custom settings that fit your mobile. Also, every change you make in-game results in vehicle's physics.
6. Sky: Children of the Light
This game is developed and maintained by award-winning creators behind Journey. The sky is a beautifully animated kingdom waiting to be explored by you and your loved ones. You can soar and explore seven dream-like realms to uncover the mysteries.
You can also team up with others to adventure into dark realms, save the spirits, and uncover ancient treasures. You can customize the playable characters in the game as per your liking. You can enjoy musical harmonies together with other players.
7. Euro Truck Evolution
Remember the Euro Truck Sim PC game where you can drive your trucks in the open world and deliver goods? Well, this is a mobile version of the same. Although this mobile version is not developed by the original creators SCS Software, the game is highly impressed from the PC version. Euro Truck Evolution is developed and maintained by the top Android Simulation game developers, Ovidiu Pop.
This game makes you become the real trucker featuring European Trucks with a lot of customizations. Just like with the PC game, you will get a feeling that you're driving a real truck. You can travel across the continent by visiting countries like Madrid, Rome, Paris, Berlin and the list goes on.
8. LifeAfter
LifeAfter is one of the huge games on our list. It is one of the biggest Open-World games available on the Play Store. You have to play as a character who survived the apocalypse and humanity restoration is one of your primary tasks. You will have to take a charge to protect all the survivors. The world you knew so well is now a foreign place in the wave of virus epidemic. The life of the survivors is constantly being threatened by diseases, famine, cold, and etc.
You will have to explore every inch of the post-apocalyptic world which includes a city full of infected, or an abandoned mine, or broken-down college. You can build the camps with all the trusted people and find a camp or build one. What are you still waiting for? A world full of adventures is waiting for you! Go ahead and download the game!
9. Rebel Racing
Asphalt Racing is fun, but the controls and tactics kind of bores you at some point. Are you bored of playing high graphic racing games like Real Racing 3, Asphalt series, Need for Speed? Well, then Rebel Racing is for you. Rebel Racing offers you the best of all worlds with still retaining excellent graphics. Unlike most of the racing games, this game offers realistic driving physics, speedfreak add-ons and turbos.
You can collect, customize, and upgrade a fleet of real-world classics and awesome supercars. You can also own supercars and custom classics. You can also create fully customized dream cars of yours.
10. Easy Game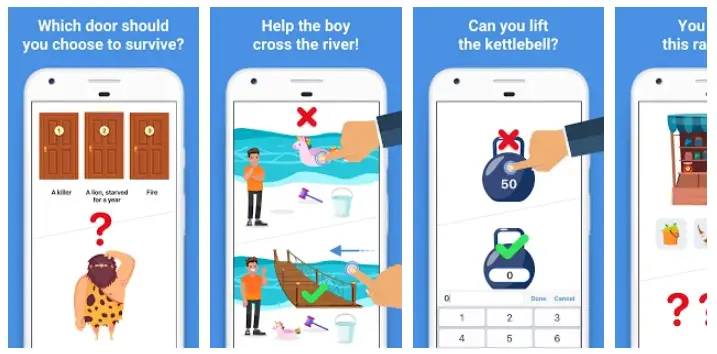 This game is just like Dumb Ways to Die or 100 Ways to Die which we featured in last month's list of games, but with a much more realistic approach. You can test your IQ and have tons of fun with these tricky brain games. You can exercise your mind by playing a variety of levels and test your savvy, imagination, and logical skills.
You can also use the hints if you are stuck somewhere and find solutions to the riddles. You can pass time improving your brain and mood. This game is endless fun. This game helps you in practice smart creativity, handle and understand things better, and train memory and strategic thinking.
FEATURED IMAGE: MIKA BAUMEISTER, UNSPLASH.COM
You might also like
---
More from Android
---
Honor 50 series is about to go official on June 16 in China. The launch event will see the unveiling …
OnePlus Nord CE 5G is here. He CE stands for Core Edition as the smartphone aims to deliver high performance …
The Vivo Y53s is here with Snapdragon 480 5G chipset on-board. Is it a part of the Y53 series where …
Editor Picks
---