Personal assistants are a boon to the mankind in the form of a smart, virtual person sitting right inside your smartphone and talking to you like a real human would. From asking silly questions to getting things done and to having a random conversation, these voice assistants have changed the way we interact with our smartphones.
Best Personal Assistant Apps for Android
Android users have a lot of options to choose from apart from the one from Google that comes pre-loaded. More and more companies are investing in the tech that is expected to be one of the biggest product of the tech world really soon. Below are all the personal assistant apps that you can get for an Android device in 2017.
1. Google Assistant
Without a doubt, Google Assistant is the undisputed king when it comes to personal assistants for Android. Google's personal assistant is not only the smartest of them all but also deeply integrated into the Android OS making it more useful. Besides fully supporting the Google apps, the Assistant can also take commands and perform actions in the third-party apps. Certain basic commands work even when the device is offline.
Leveraging Google's deep neural networks and advanced AIs, the Google Assistant is capable of better understanding the natural human tones. This is the reason, Google's chatbot is able to understand your commands and queries made using any set of words and it doesn't require the user to speak the pre-set command to get the thing done.
2. Alexa
Amazon has developed a complete ecosystem around Alexa and the Alexa-powered are much more popular than their Google counterparts. Amazon Echo is a series of smart speakers that come powered by the Amazon Alexa voice assistant that allows the user to do a bunch of things using just their voice.
Alexa has made its way to the Android ecosystem and is available on a handful of smartphones. One can expand Alexa's capabilities endlessly by way of "skills" that the user can add to get more things done by Alexa. It is quite a powerful AI personal assistant and has proven itself a number of times. The only downside of Alexa is that there aren't many devices that support Alexa or have it pre-loaded.
3. Cortana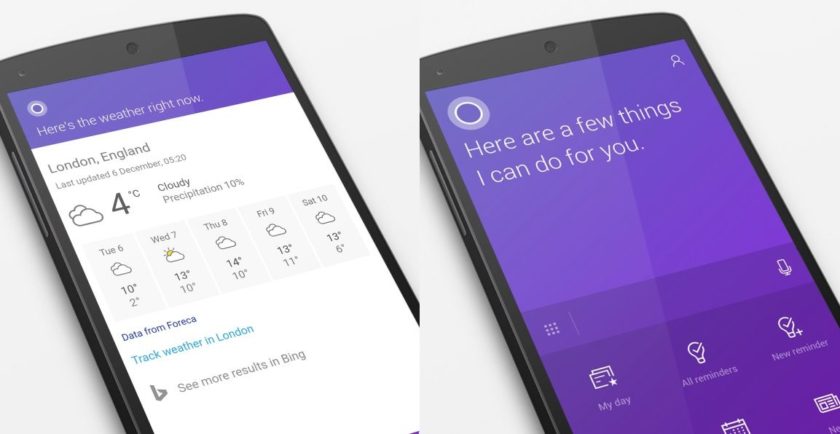 Cortana is Microsoft's product for the ever-increasing personal assistant market and it has matured much over time. Windows 10 became one of the first major operating systems to support Cortana and the assistant plays a major role in making the OS as smart as it is today. With every major Windows update, Microsoft adds many new capabilities to the voice assistant making it much more useful.
The assistant is not only limited to Windows OS, but it is available on Android, iOS, and Xbox One, which is its major USP. Its availability for so many major operating systems makes it a great for the cross-platform features. For example, you can make the notifications of your Android device appear on your Windows 10 PC and even interact with them.
4. Bixby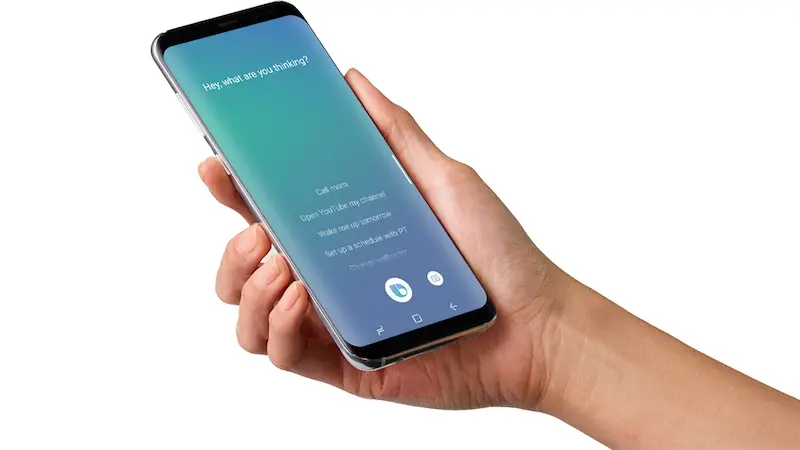 Samsung's very own personal assistant is the newest entrant in this space and as you'd expect, Bixby runs exclusively on Samsung smartphones, and that too only for the high-end ones. Having said that, Samsung has tried to take the personal assistant a step ahead of where they today are. The interactions with Bixby have been made much more natural, despite it being in its initial stages.
As said, Bixby is still in its initial stage and it will get better over time when more and more people will start using it and make it smarter. For now, the personal assistant from Samsung is as good as any other voice assistant when it comes to basic tasks related to the core features. Samsung seems committed to developing Bixby further and its capabilities will be increased over time.
5. Jarvis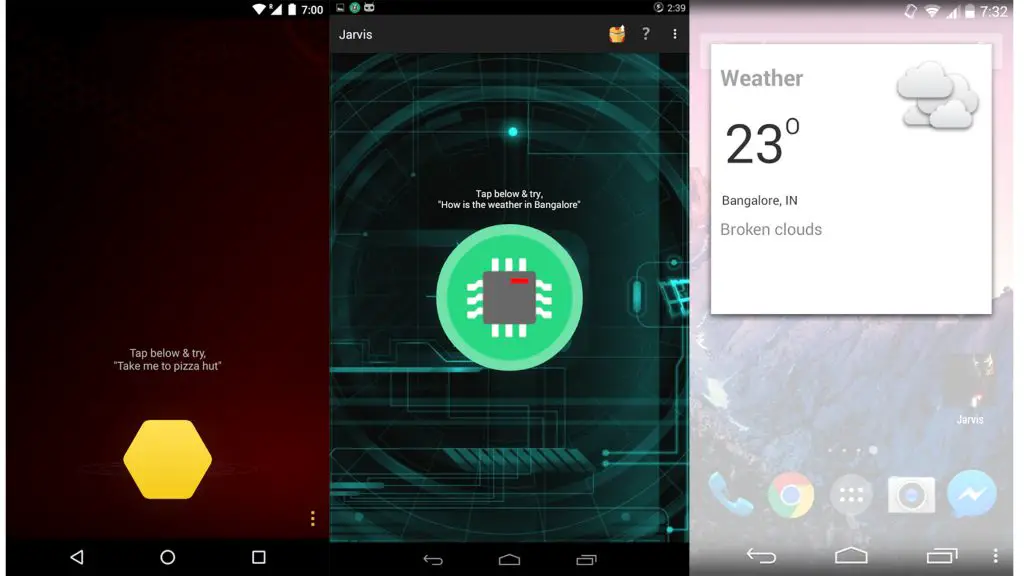 No, this Jarvis won't work how Iron Man's does but it will still be quite helpful in your day-to-day tasks. This voice assistant is available as an app on your Android device and is capable of all the basic tasks that any other personal assistant can do and has some advanced features too.
For the basic tasks like opening apps, switching on or off the device controls, and asking weather, Jarvis has got you covered. It can also play songs on your device besides others. Jarvis is one of the few personal assistants that can connect with Android Wear-powered smartwatches as well.
You might also like
---
More from Android
---
I recently pondered the bustling neighborhood of South Mumbai. Instead of relying on others for information, I turned to Google …
Following a protracted period of speculations and leaks, Samsung officially held its first Galaxy Unpacked event of 2023 yesterday and …
Carl Pei the Founder and CEO of Nothing has revealed that the Nothing phone (1), which debuted in July of …
Editor Picks
---