It is well-known that Apple is working on a new entry-level iPhone for its customers which was scheduled to launch in the first quarter of 2020. According to some reports, this iPhone's name was earlier said to be the iPhone SE 2 but is now called the iPhone 9.
It is also worth noting that the iPhone 9 will have the same design as iPhone 8 but with upgraded internals that match the iPhones from 2019. Also, a new report recently surfaced about the fact that there is an iPhone 9 Plus too which will be the same as the iPhone 8 Plus but with upgraded internals. This means that we are going to have an iPhone 9 series.
However, Apple's plans have hit a massive roadblock because of the Coronavirus outbreak that started from its production hub in China and has now spread to all over the world. This had forced the Chinese factories where Apple products are made to be locked now. Now, Apple's retail stores outside China have been closed indefinitely meaning that the sales of its products have been hit hard.
This also means that the iPhone 9 was delayed but a new leak now says that the iPhone 9 has gone into mass production meaning that the new timeline of launch in the first half is still the target. Also, the same leak mentions that iPhone 12 might get delayed due to the same reason. This means that the latest iPhones from Apple coming later this year might have limited supplies at launch.
On the other hand, this leak from Jon Prosser mentions that the AirPower charging mat from Apple might not be dead yet. Earlier, Apple said that they have tried to make AirPower wireless charging mat work but they failed and the product is not going to launch. But the leak suggests that Apple is internally making a new design of AirPower that will work as first advertised by the company.
AirPower isn't dead 👀 The project is back on, internally. No guarantee that they'll finalize and release it, but they haven't given up yet and they're trying to re-engineer the coils to displace heat more effectively. Prototyping is underway. 🧻🧻🧻🧻🧻
The hype around AirPower from Apple was because of the fact that the company said it will work as a completely wireless charging mat and you can place your products anywhere on the mat and it will start charging them. Since it involved so many coils inside them, the charging mat plans failed because reports came out that Apple was concerned about the safety of the product since it was massively overheating. Now that the AirPower is being reconsidered, we might see or might not see it come to reality.
You might also like
---
More from iOS
---
There are more than 2.2 million apps on the App Store and trying all isn't feasible or I must say …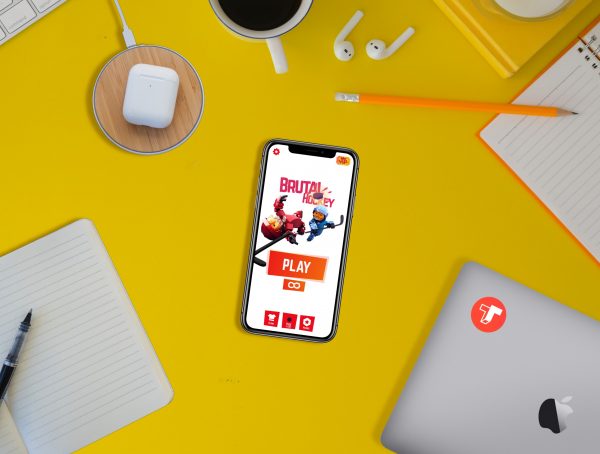 Games on the iOS App Store ensure that no matter what, your entertainment is taken care of. May it be …
Mobile games have come a long way in just a few years. The graphics of recent releases can rival the …
Editor Picks
---