The upcoming Apple Watch Series 7 is in swirls after some issues related to production were reportedly previously. Turns out the upcoming smartwatch is likely to be launched but it will either arrive for shipping either on a later date or it will be available in a limited quantity post-launch.
According to a report by Bloomberg's Mark Gurman, due to some production issues, the upcoming Apple Watch Series 7 could face either of three fates. The first is that Apple will delay the announcement until production is back line or Apple could announce the Series 7 watch but its shipping will commence on a later date. The last scenario which is highly likely is that Apple will announce the product but it will be available in limited quantities soon after its launch.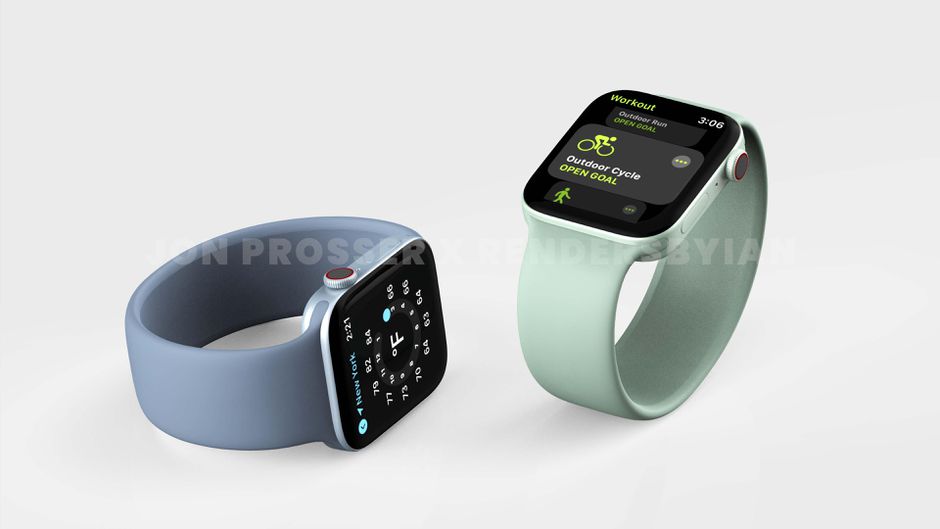 According to Gurman, the Cupertino-based giant is likely to hold a mix of shipping delays and limited quantity after the smartwatch is launched during the September launch event. For now, we know that Apple is likely to hold a launch event this September (September 24 is likely the date), and the Apple Watch Series 7 announcement will be made alongside the iPhone 13 series. Soon after the announcement, Apple could go for either of the three or the last two scenarios for the availability of the units.
Apple Watch Series 7 is reportedly getting a major makeover in years. It is likely to arrive in two new sizes i.e. 41mm and 45mm and will have a flat-edged display. It may not introduce any new health sensor though but it will surely be faster than Series 6 thanks to an updated Apple Silicon chipset under the hood. If reports are to be believed, Apple is unlikely to introduce blood pressure monitoring with Series 7 as well.
For now, we hope that Apple Watch Series 7 brings some upgrades currently kept under wrap. It is just a matter of few weeks when it will officially arrive so the wait ain't that long.
More from Featured
---
Oppo has reprised its K-series of smartphones with the launch of Oppo K9 Pro in its home country. The base …
Just a day after 5K renders for Samsung Galaxy S22 Ultra leaked thanks to the tipster OnLeaks, we now have …
Samsung follows almost the same schedule when it comes to its flagship launches. The Samsung Galaxy S22 series is due …
Editor Picks
---