It is known very well all over the world that Apple makes some of the best hardware that you have seen in the industry. Most companies have copied Apple's industrial design for a long time as well.
However, it is also a fact that Apple has not made big design changes to its MacBook lineup in the last few years. We see the same old MacBook Pro design which is still industry-leading but feels old.
Even with the MacBook Air and MacBook Pro 13-inch launch last year, Apple introduced their first-ever chipset for the Mac known as the Apple M1 chip. But the design still remained the same which disappointed many but the performance was so good that the old design was ignored.
We have also recently seen the iPhone 13 series being launched by Apple and while it was mostly an iPhone 12s rather than iPhone 13, we know that Apple is going to make big changes with its MacBook Pro lineup which will most probably have a 14-inch and a 16-inch model.
It is said that this will be the biggest redesign to the MacBook Pro lineup since 2016 and while the official announcement is coming in a few hours, we already know a lot of the details thanks to leaks.
MacBook Pro 14" and 16" with M1 Pro and M1 Max chips
First of all, as we saw with the MacBook Air and 13-inch MacBook Pro, these new MacBook Pro models will also come powered by the Apple M1 chipset but these will be the latest generation of M1 chips which are likely to be called the "M1 Pro" and the "M1 Max".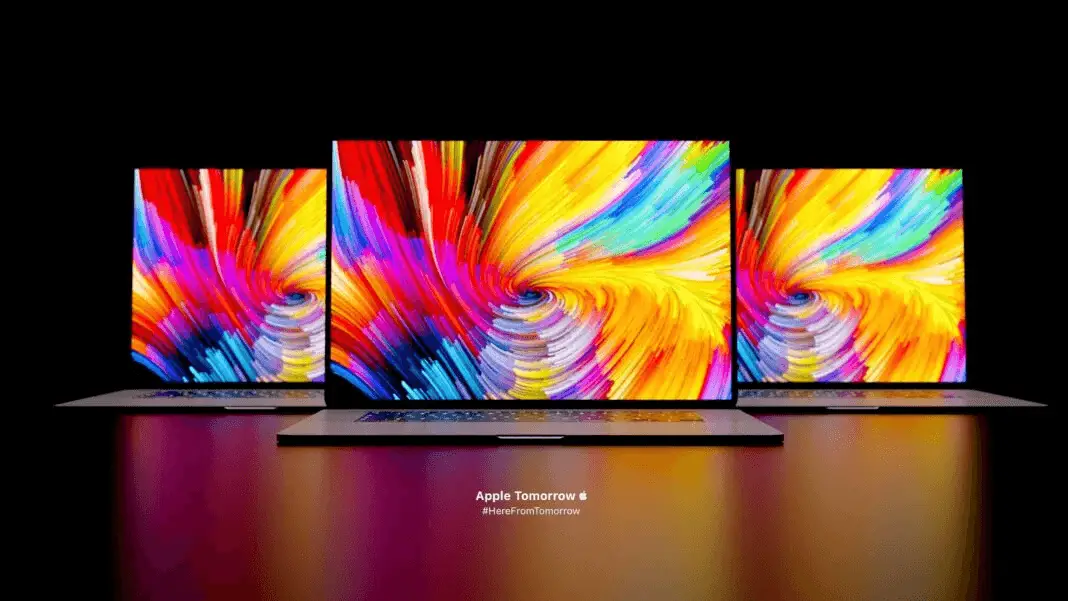 However, there were also rumors that these chips might be named the M1x. While naming is not important, what is important are the specifications inside of this chip and it is said to be ultra-powerful.
While the Apple M1 Pro chip is likely to be powered by the 16-core GPU, the higher M1 Max chip is said to have a 32-core GPU. It is also likely that Apple drops the M1 Pro and Max names for M1X or even M2 but we will see.
Apart from the chip inside, the MacBook Pros are said to be visually overhauled as well. It is believed that the new designs of these MacBooks will have flat sides similar to what we have seen with the iPhones recently.
Right now, the MacBooks have a tapered edge design which is said to be going away for a flatter edge design. Apart from that, there is an upgrade in terms of the display technology as well.
The new MacBook Pros are said to have a mini-LED display inside them and while we would have liked to see OLED on these laptops, it is said that the decision to switch to mini-LED instead of OLED was due to performance issues on Samsung OLED panels.
That being said, we will now finally be able to see mass adoption of mini-LED panels on laptops as well since OLED panels have now become standard on smartphones of any price range.
Apart from that, some reports also suggested that the company is testing a 120Hz refresh rate panel for these laptops. However, we are not too sure that Apple was convinced to put them into final production.
Another interesting part about the new MacBook Pros will be its webcam which is said to be going through an upgrade as well. Reports suggest that Apple is upgrading the webcam on its latest laptops to 1080p resolution which is what we get on iPhone front cameras.
This will be a major boost to the video calling capabilities of the MacBooks and the timing couldn't be more perfect since most of the people are now either working from home temporarily or forever.
AirPods 3
At the "Unleashed" event later today, Apple is also expected to launch the AirPods 3 which will be their latest version of the AirPods since the launch of AirPods 2 and AirPods Pro.
Now, we don't expect the company to launch the next version of AirPods Pro but definitely expect to see the AirPods 3 being revealed.
Surprisingly, there has been very little of note regarding reports or rumors about the AirPods 3 which tells you that the plan from Apple to keep their products secret and not let them be leaked is working.
If you are unaware, Apple started a zero-tolerance approach against leakers inside the company and said that people who share internal information with outsiders are not welcome at Apple.
This is in contrast to some companies who have adopted an approach of leaking everything on their own so that they can get as much attention and eyes to the product before the product even gets launched.
There is only one render of the AirPods 3 that has come our way thanks to a Weibo user named @PandaIsBald who claims to have seen the AirPods 3 and has produced the renders based on what they have seen.
From the design, you can see that not much has changed from the AirPods 2 to the AirPods 3 and we can say that this might also be more of a spec-bump update rather than a major redesign.
But the features are said to be upgraded as reports suggest AirPods 3 will have Apple Music Lossless audio as well as a new chip inside it which will provide better battery life, a shorter stem compared to the AirPods 2, and also a microphone on the front.
Some reports also suggest Active Noise Cancellation on the AirPods 3 but we are not sure if Apple will provide that.
If they do, it will be a game-changer but that will also mean it will be hard to justify the AirPods Pro pricing and they will have to upgrade it later with much better features to keep on selling them too.
We expect the MacBook Pro 14", 16" and the AirPods 3 to be unveiled at the "Unleashed" event from Apple later today but Apple might pull a "One More Thing" trick out of their hat and reveal the iMac redesign or even the Mac Pro redesign so we will have to wait and watch.
You might also like
---
More from Featured
---
Good news for "Spider-Man: No Way Home" fans as the movie has scheduled to release on December 16 in India, …
Motorola released a bunch of smartphones earlier this month putting five new models up on shelves for sale. Turns out …
Starlink in India has already started taking pre-orders in the country before the service hits sometime next year. However, in …
Editor Picks
---