Apple has used the word "revolutionary" a lot of times during their launch events but it seems that the iPhone 8 would indeed be one. Many of the recent leaks have suggested a number of new technologies being incorporated in the tenth anniversary Apple iPhone and adding to the list is the 3D scanning system that will unlock the phone within milliseconds.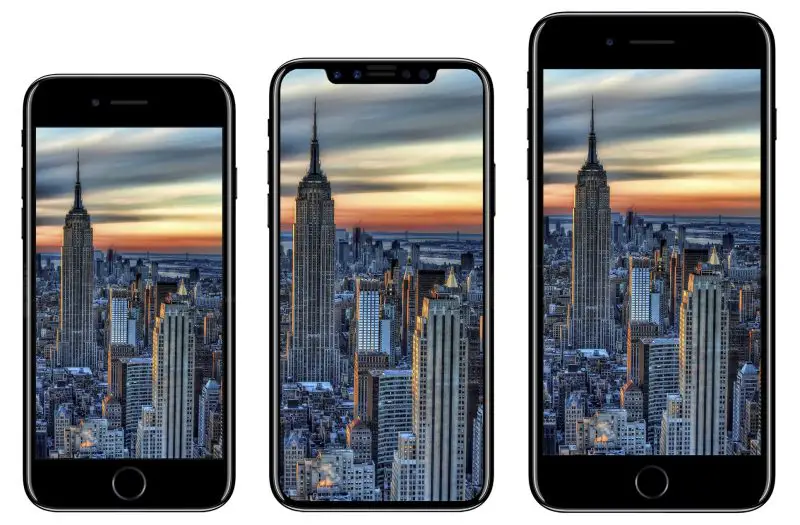 Touch ID was an entirely new thing when it was first introduced with the iPhone 5s in 2013 and later the other companies followed suit. The Touch ID is one of the fastest and flawless fingerprint sensors on any smartphone. This wasn't enough for Apple as, according to  Bloomberg, the company will be implementing a new method to unlock the iPhone using facial recognition.
You might argue that the facial recognition has been around for a while and is already available on almost every Android device. But the technology used today utilizes a 2D image of your face to do the recognition and hence, it is subjected to errors. Apple, on the other hand, will be using a 3D image that would be far more accurate and faster to unlock.
Apple has a tendency of using new technologies in its devices only after they are perfected. Touch ID is a great example of this approach which is used from unlocking the phone to authorizing Apple Pay transactions. The report adds that the 3D facial recognition tech will not make to the iPhone 8 unless it meets the high standards of the company.
The feature is expected to work even when the phone is lying flat on a surface, the report adds. Moreover, Apple might also introduce an iris scanner alongside the facial recognition. Samsung S8 series also comes with an iris scanner and facial recognition, which has been easily duped in several YouTube videos.
Bloomberg also mentions that Apple might replace the Touch ID sensor with this 3D facial recognition. The tech is said to be much more secure than Touch ID as it takes in much more data.
Apple iPhone 8 is expected to come with an all-new design with the bezel-less display on the front that will have a small cut-out on the top to house the earpiece, front camera, sensors, and possibly the new iris scanner. It is still not confirmed if the Touch ID will be placed below the display or would be removed altogether. Some of the recently leaked iPhone 8 cases, however, don't show a cut-out for fingerprint sensor on the back.
---
You might also like
---
More from iOS
---
Earlier, reports claiming Apple's interest in buying a Colorado-based AR startup were hinted. The Cupertino-based tech giant has reportedly acquired …
After all that was said and done, Apple has sent out media invites for its upcoming launch scheduled on September …
After losing the title of the second largest brand in terms of products shipped to Huawei, Apple is gearing up …
Editor Picks
---