It merely ever happens that you stumble upon a good game to spend time on because there are hundreds of options for any keyword you search for on the App Store. Of course, some games take the place of a near and dear one while some bugs people while some are good for a few days before you start feeling that it isn't working for you. Well, in any case, we at True-Tech come up with a list of the top 10 best iOS Games May 2021 is no exception.
1. Rop
2. Neon Chrome
Well, if you are a Captain America fan and loved his seen where he bashed Hydra agents in the elevator or if how Ryan Reynolds beats all the bad guys in the epic elevator scene in one of the X-Men movie, this game is for you. Neon Chrome is a top-down endless shooter game where ou take an elevator, reach a level and beat all the bad guys. Well, you can't be perfect the first time so repeat and you will succeed. There are players who have 100 hours logged in playing Neon Chrome so I can't stress that enough, it is an addicated RPG-like endless shooter game with procedurally generated levels.
3. Pigeon Wings Strike
Velo City is taken over by Duke Dexter and his evil minions. But hey, the main lead i.e. you is here. You are with your squad shooting at the enemies and dodging their bullets in an epic endless smooth arcade action 2D game with a side-scrolling animation. Unlock characters as you go forward with special abilities that you would love and will help you beat the bad guys.
4. Super Fowlst 2
The thing is, not all heroes wear a cap. Some even have fur and make their way clucking. Every other hero is busy saving the world and that leaves you aka the chicken to take the lead battling the bad guys in a procedurally generated maze-like game where you use tapping on the display to either arc right or left. There is a tonne of power-ups that you would need to combat the bosses after making your way through the herd of spiky demons, flatulent demons, and more. It is a sequel to Super Fowlst released in 2018 in case you want to know its origin.
5. Device 6
6. Hot Wheels Infinite Loop
7. Bounden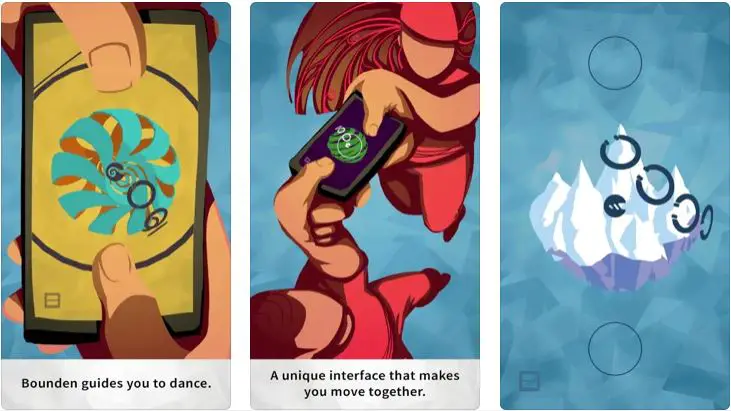 Bounden doesn't teach you how to dance but it lets you groove where two competitors (you and a friend) hold either end of the phone. The task is to move the cursor on the on-screen three-dimensional ball where you can twist and turn, groove to it until either one gives us. You would either end up with hurt feelings after losing or a broken screen since you will be squeezing the display firmly. All the dance numbers of Bounden are choreographed by the Dutch National Ballet so install it and play it.
8. Spaceteam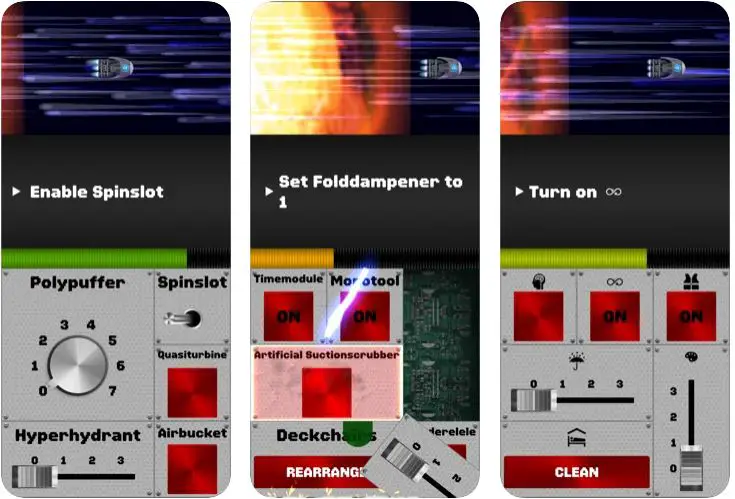 Spaceteam will surely hype up your adrenaline. It is a cooperative game involving 2 to 8 players at once where they can use their iPhone or iPod Touch or iPad to play along. The controls are random and the game sends out instructions that players need to follow. There's a catch. Controls are available in random order and instructions will allow you to operate the ship which is falling apart. Push buttons, toggle switches, glide sliders, and roll dials, and more, and follow time-sensitive instructions without fail if you want to proceed. It's a team effort so if you fail, your team falls apart too.
9. Reckless Racing 3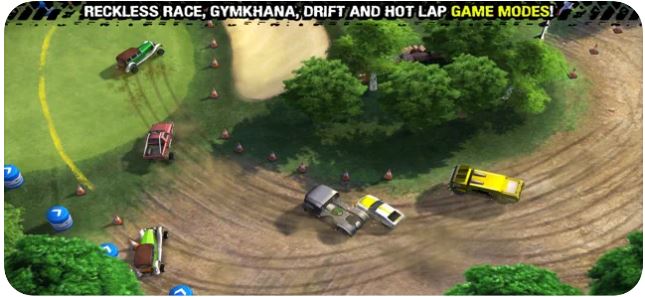 Reckless Racing 3 is now back with epic graphics, epic power slides and dirtier racetracks, and more. Spread across 36 routes in 6 different environments, 60 events in 9 sessions, and 24 challenges, the game has a lot of levels and stages you can race. The game keeps track of physics as well so next time you drift, make sure you do it right or you will be shattered by other competitors. The game has a gymkhana and a drift mode where you can drift along. Reckless Racing has A.I. drivers that have high adrenaline for reckless behavior so beware. It is a complete entertainer that I wouldn't recommend more so do check it out.
10. The Executive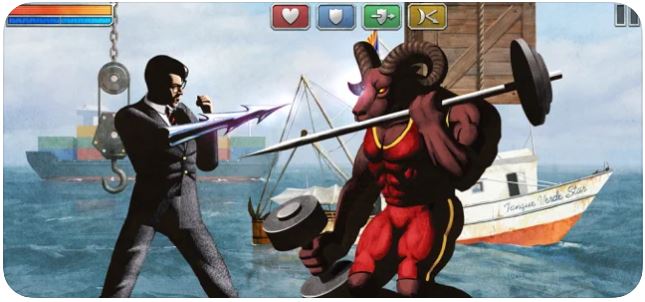 With that being said, we are at the end of the Top 10 Best iOS Games May 2021 with games from various genres and niches. Do let us know which one made you jump on your seat. Also, do let us know if you want us to include some underrated or undiscovered games for your iPhone.
You might also like
---
More from iOS
---
The App Store on iPhones is a jungle of apps and there's no way you can discover all the great …
Using complicated passwords adds security but makes them difficult to remember. That's where Password Managers come to your rescue. With …
Most of the speculations spread by ShrimpApplePro, a reliable leaker, concerning the future iPhones and other Apple products have come …
Editor Picks
---