With the upcoming iPhone models, users can expect these models to have higher screen resolution, true colors, higher processing speeds, extended battery life and more. Apple is expected to launch three iPhone models this year in September which is barely a month away from today. Well, I gathered all the rumors and speculations about the upcoming iPhone models that you would love to read.
Qualcomm is one of the largest chip makers in the world and it recently parted its way from Apple which means, all the future Apple iPhones will have slightly slower Intel modems which has sparked speculations that the newer iPhones will be slower too. Further, there are basically three iPhone models to be released this fall i.e. a 5.8" OLED iPhone X, 6.5" OLED iPhone X Plus and a 6.1" LCD iPhone 11 or XS depending upon how Apple decides to name these models.
Now, about both OLED iPhones, there is no delay in its mass production which means, both of these models will be launched and these will be put up for sales this coming September. However, analyst Katy Huberty has stated that the LCD display on 6.1" iPhone XS (11) has undergone minor issues with LCD leakage and that has pushed its release date by a month which means, it will be available in October 2018 only.
Apple hasn't officially declared its release date yet, however, Steve Jobs' Apple has been holding a global launch event in September since the launch of iPhone 5 in 2012. Although it launched iPhone SE off-season it is still strongly believed that the three iPhone models will be launched in September this year.
According to analyst Ming-Chi Kuo predicted the three iPhone models, it will have an edge-to-edge display similar to iPhone X which is something Apple is aggressively following in all its products such as the upcoming Apple iPad Pro will have iPhone X-like appearance with tiny bezel and edge-to-edge display.
Apart from that, MacRumors reported that the upcoming iPhone models will have three rear-facing cameras similar to Huawei P20 Pro which will enhance iPhone's image and video capturing ability by giving a boost to iPhone' picture quality and zoom capability. Further, it is also reported that Apple could launch an iPhone with three cameras to support its AR applications which is something Apple is promoting aggressively.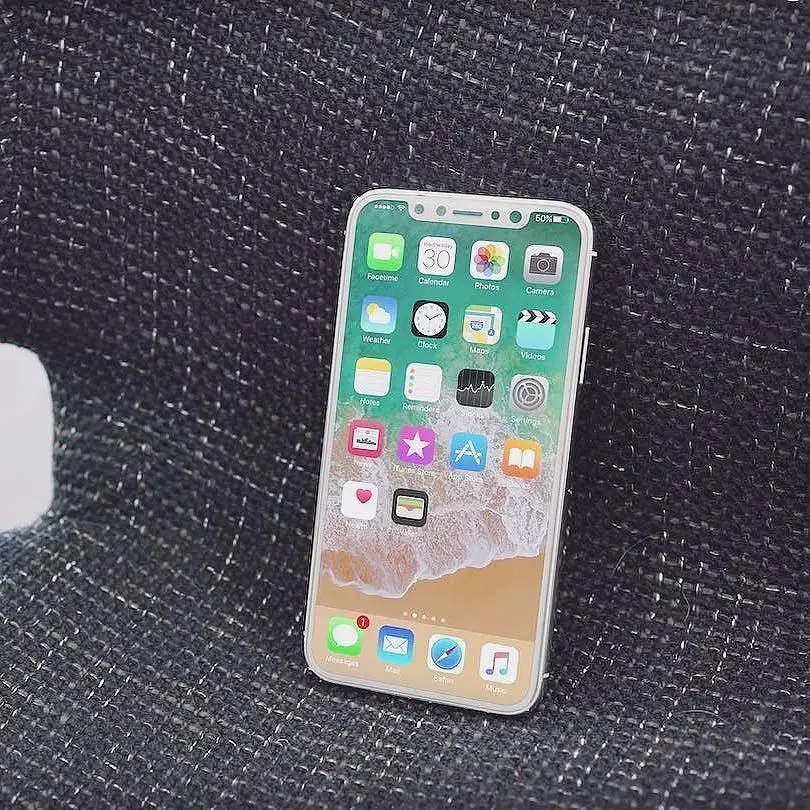 You might have heard about the upcoming iPhone SE2 which will be the successor to 2016 iPhone SE. The rumors are doing the rounds that Apple could introduce an iPhone SE2 with iPhone X-like edge-to-edge display and a notch along with TrueDepth camera system fused in a 4" retina display mounted on a new material of aluminum along with powerful chipset and bump to other features. Then again, counter-rumors claim that Apple has discarded the iPhone SE2 and might not release it.
Apple has dedicated the 'Plus' version of its iPhones to those who demand bigger iPhones which weren't a thing a few years ago. According to Ming-Chi Kuo, Apple will introduce the plus-sized 6.5" OLED iPhone X Plus which is something we have already quoted earlier in the article.
When it comes to Apple, the most crucial factor is its price. Analyst Kuo has claimed that Apple might launch a single-SIM supported iPhone probably the LCD display iPhone between a price range of $550 to $650 while the dual-SIM model would be priced at $650 to $750. The cheaper iPhone might not have fancy technologies such as OLED display or FaceID or even Force Touch which are some techs that could possibly increase its cost.
Note that recent reports have confirmed that although a dual-SIM support iPhone is in the making, it might not be available for other smartphone markets but in China where Apple is trying to increase its foothold by selling more units. As of now, it accounts for less than one-fifth of the total smartphones sold in China. Now that I told you about the 'cheaper' iPhone model, let's take a glance at the pricier iPhone model. As per the rumors, the upcoming iPhone models could cost upwards of $1,100 which means, it will be pricier than the 2017 iteration i.e. $999 for iPhone X.
Apple might replace its TouchID with more accurate FaceID released with iPhone X (2017). Apple' facial recognition system dubbed as FaceID takes 30,000 data points of user's face through its sophisticated infrared camera in order to allow or deny access to the smartphone. It is also speculated that Apple could introduce an in-display fingerprint scanner called as ClearID which we have seen with Vivo X20 Plus UD launched back in January this year. But this created contradiction since if the iPhone rolls out the ClearID feature, people could misinterpret its FaceID to be less reliable.
This is everything we know and which is being speculated about the upcoming iPhone models. Stay tuned to know more about it on True-Tech.
You might also like
---
More from iOS
---
Nothing is better than getting an iPhone to play anything from a basic puzzle to an advanced graphics-heavy game like …
One thing we need to understand is the fact that the COVID-19 outbreak has disturbed business all over the world …
We have been reporting about the Apple iPhone 9 which is supposed to be the cheapest iPhone from the company …
Editor Picks
---