Apps have truly made things easy on our smartphones. Need to make a quick transfer, open Google Pay or Apple Pay and it is done. Similarly, you can code your program, launch a space shuttle, take photographs of your cat, and more with apps. Like every month, we come up with the top 10 best apps to try and this month is no different. Apparently, we have come up with some of the best apps you can try from a swiss army knife app for tools to learning ASL to drawing graffiti on your smartphone, we have it all. Do check out our latest Top 10 Best Android Apps To Try In February 2021.
1. Camera 2 API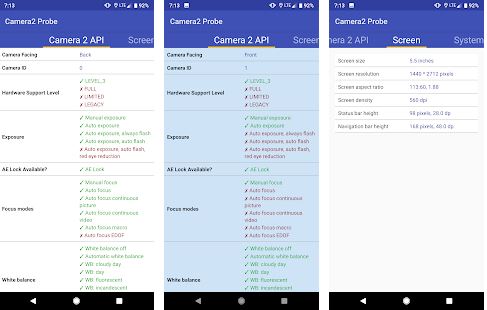 Okay, so if you want to install a modded Google Camera (Gcam) on any non-Pixel device, you'd need to know if it's compatible. Google Camera needs Camera 2 API hardware support level as Level/-3, Full, or at least limited to be compatible to install on your device. Camera 2 API gives developers granular control over advanced features on a camera such as exposure, ISO, shutter speed, and so on. Camera 2 API Probe app that lets you detect what hardware support level your phone falls in so that you can install Google Camera or any other third-party app that requires a compatible Camera 2 API status.
2. Smart Tools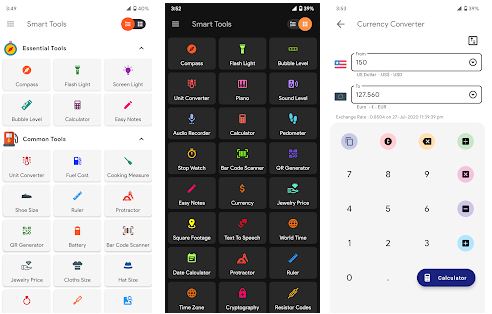 You can't carry a flashlight, a ruler, a Bubble Level, a scientific calculator, and stuff like that wherever you want, it's just bulky. Apparently, Smart Tools is the swiss army knife of tools on your smartphone that has it all and more. It gives you a bright torch or uses it to calculate distance as a ruler. Need to check the surface level, it has a bubble level too. A built-in compass gives you accurate directions to the magnetic North Pole. There is a tonne of other tools including a scientific calculator, a currency convert, barcode reader, decibel measure, speedometer, pedometer, and so on. Other tools including counter, number base converter, atomic information on elements, and so on.
3. Sky Map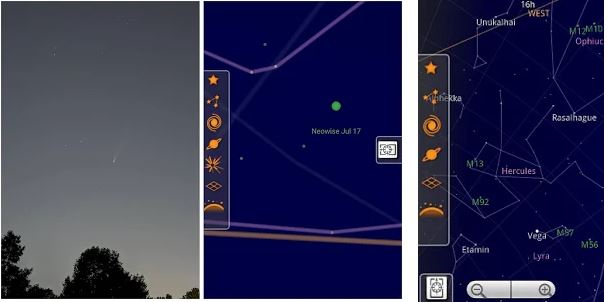 Google's own Sky Map is an app that allows users to discover stars, planets, and other celestial objects on their Android smartphone. It's an old app but it is well-supported and updated by Google that offers it a database users can unearth to learn more about the universe and its belongings. The app uses internet access in some cases and GPS to point out the exact positions of the constellations and more using the rear camera. Yes, this would require you to troubleshoot the app but once you get it done, cherish the constellations, stars, planets, nebulas, and more that are distinct from our planet.
4. Lingvano
It's better to know someone about other languages than nothing. Lingvano is an American Sign Language (ASL) learning app that helps you learn the basics of sign language and more. It has interactive dialogs that you can learn and practice to hold a conversation with someone who can't listen. The app uses positive reinforcement to stick the words and vocabulary in your memory that you can retain for use later on. The app gives you the confidence to hold a conversation in sign language without appearing as if you are mocking someone.
5. How To Draw Graffiti Characters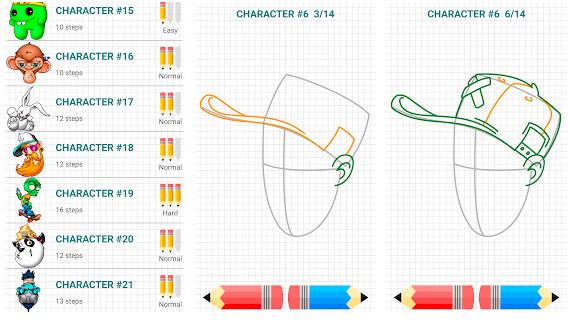 6. Brilliant
Learn about challenging topics and problems about the various branches of math and science with Brilliant. The app keeps you entertained and keeps you educated with topics in the best way possible. It offers free problems of the week that you can check out for free. Subscribe to the premium plan and get well-guided exercises and problems on everything from artificial neural networks to logical reasoning to hundreds of other interesting concepts and topics in a unique way. Brilliant covers concepts for all levels of difficulty and satisfies your hunger to learn more.
7. Investing
Need a reliable source to keep you updated with the latest stock prices, track investments and portfolio, Investing is at the epitome and it is used by millions to understand the financial world better. The app tracks charts and quotes and stock prices from 70+ global exchanges and it includes bonds, currencies, futures, options, and more. Investing gives you live updates on the upcoming economic events, alerts on instruments, events, and articles that you want on the go, and that too on a 24/7 availability. It has financial tools like Technical Summary, Earnings Calendar, Currency Converter, and more that you would need to excel in the money-making business.
8. Lumii
Let's agree that adding filters to photos before posting them on any social media site/app is common now. The only question is, what app you use. Lumii is apparently a powerful photo editor that lets you edit images, add effects and filters, and enhance them before you can post them. Add fine adjustments to the photos, tweak it using the HSL control, use powerful curves tools on the app itself. Lumii offers you advanced photo editing features like pro double exposure blend editor right from basics to advanced. A glitch photo editor gives you a filter to resemble that of VHS and vaporware scenes that are trending on the internet nowadays.
9. Skedio
If you are into a vector drawing, Skedio is a world-class app that gives you the ability to draw high-quality vector drawings on our Android smartphones and tablets. The app has a vector engine powerful enough that lets you create illustrations from simple to complex all at one go. Skedio has precise form editing tools along with natural tools like geometrical shapes, free-form curves, and more. It also supports pressure-sensitive pens like Samsung's S-Pen or any other stylus. The best thing is that the app has an infinite canvas size that lets you showcase your unlimited creativity without any boundaries.
10. Ratio
Google Play Store has just too many launchers to choose from that confuses people. Ratio is one of them but with three views that let you be more productive and less distracted. The app gives you custom-made cards containing all the essentials apps, features, and settings you would need or you can go for Tree which is an all-in-one tap for messages and their corresponding settings. You no longer have to open apps individually to reply. You can check out the dark and the sun mode or wait as the light mode is coming soon. There's more to it so simply download it and you would love it.
That's where we conclude our listicle of the 10 best Android Apps to try in February 2021. Do let us know which app made your day and which app you would like us to add in our next month's edition.
You might also like
---
More from Android
---
Oppo has quicken refreshing its Reno lineup with the Reno6 series following just a few months after the Reno5 series. …
Are you waiting for the Samsung Galaxy S21 FE? Well, you might have to wait for a bit longer than …
Today, Lenovo released the Lenovo K13 Note with Snapdragon 460 SoC in its Russian market. For those who might be …
Editor Picks
---