Every month, we arrive with a list of the top 10 best (both new and old) games to try on your iPhone. App Store is a massive catalog of games across tens of categories which is something that makes it difficult to choose that right game to play or spend time on. Here, we have curated a list of the Top 10 Best iOS Games September 2020 so that you can check out these games without searching for a needle in the haystack aka App Store.
1. Ancient Battle
Have you ever played Clash of Clan? Ancient Battle is a similar game where you are a king tasked with surviving battles with other kings. Collect troops, arm them up and set out on your quest to conquer the enemies. You have various types of troops including archers and knights that you strategically place to make the most of them. Ancient Battle gives you an excellent battle experience with virtual in-app rewards that you can collect. The game has addictive mechanics along with beautiful and illustrious graphics. The developers keep adding new content so that you never get bored playing it.
2. F1 Manager
3. Grand Theft Auto: San Andreas
This game doesn't need an introduction and that is a good thing. An installment in the GTA series, the game revolves around the protagonist Carl Johnson who had fled Los Santos, San Andreas only to return five years later. The city is bustling with corrupt cops to hustling gangsters and more. Carl is charged for homicide and this is where he goes on a journey across the city to save his family. It is a remastered game with an outstanding high-resolution on your iPhone with real-time environmental reflections and more.
4. Riptide GP: Renegade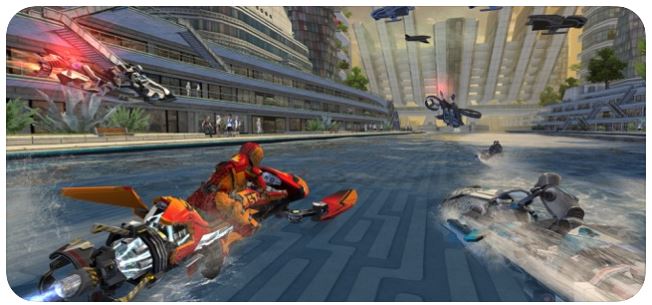 Want to ride a futuristic hydrojet vehicle that jumps faster than anything;? Try Riptide GP: Renegade, a game with stunning graphics unmatched by any of the games similar to it. You are tasked with riding the hydrojet in an epic racing event dodging cops going through bottlenecks and the waves. You are a hydrojet rider in the Riptide GP and it is your chance to claim your lost reputation through racing illegally throughout the city waterways and whatnot. Battle it out with opponents on an online event or challenge your friends in a ghost-racing mode and enjoy the high-resolution futuristic graphics.
5. Dead Cells
6. Hotel Empire Tycoon
Get a chance to become a head honcho of a hotel chain with Hotel Empire Tycoon. Start with a small hotel and work towards uplifting it to a massive business. With so many rooms in hotels, staff, and other things to keep a tab on, you are required to keep the hotel running spending revenue or buying out things that will keep your guests happy at every stage. You can organize activities for your guest to play while upgrading the human resource department to keep the hotels running properly. It is a proper management strategy game and you'll love it for sure.
7. Getting Over It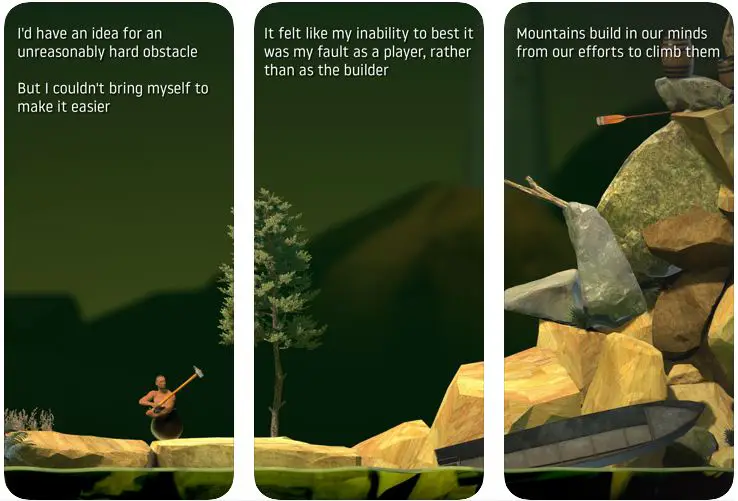 You must have seen this uber-popular game on YouTube videos. Getting Over It lets you hurtle through a 2D gameplay. Your character is stuck in a cauldron and the only thing that keeps him going forwards or backward is a hammer. You have to use his hammer to scale up to the mountain. A slight delay and your character may fall directly to the point where you started. Take time, use your gaming chops to allow your character to win the levels. And yes, there is a tonne of motivational quotes and voiceover commentary that keeps the game spiced up.
8. Limbo
9. XCOM: Enemy Within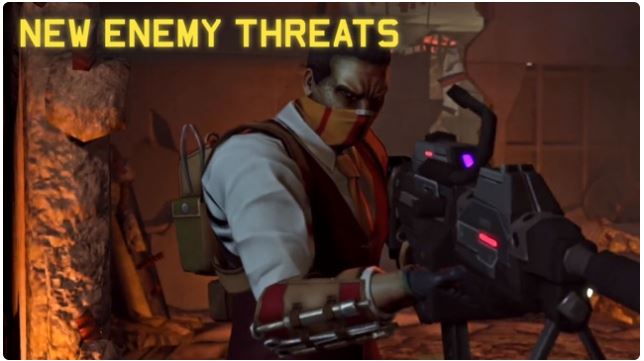 Looking for a great strategy game? Check out XCOM: Enemy Within, the game lets you use your tactical skills to eliminate the unwanted. Create a soldier base for your team, source weapons, accessories, and equipment, and use your tactical chops to eliminate two levels of threats from two different alien species. The game manages to touch on a lot of aspects including researching for new technology to engineering armamentarium and more. It has highly detailed gameplay with stunning graphics that will glue you to play it for hours without a break.
10. Thumper: Pocket Edition
Ever wondered what a beetle in space would look like? Thumper: Pocket Edition is a space beetle hurtling through the levels in an epic showdown. Dodge obstacles, the master moves, and do heart-wrenching stunts and eliminate bosses on each of the nine levels on your way. The game gives you psychedelic visuals with an original soundtrack in the background. The game syncs with iCloud perfectly. The visuals are plentiful and mesmerizing which is something that makes it a great gaming experience.
That concludes our list of the top 10 best iOS games you can play in September 2020. Let us know which game impressed you from among the list.
You might also like
---
More from Apps
---
The App Store on your iPhone is riddled with so many apps that you cannot even comprehend it. Name an …
Type a query, a tag, or any random string and I doubt you won't find an app on the Google …
The Google Play Store is a den of games from any and every category, niche, the keyword you could ever …
Editor Picks
---