OpenAI has recently unveiled an iOS app for ChatGPT, their widely acclaimed AI chatbot. This release comes as a surprise, as OpenAI had not hinted at the development of a mobile application before. However, it is a logical step considering the immense popularity that ChatGPT has gained since its launch in November.
The iOS app, which is currently available for iPhones and iPads, is free to download and use. OpenAI has assured users that an Android version of the app is also in the works and will be released "soon." One notable feature of the app is its integration with OpenAI's open-source speech recognition model called Whisper, enabling users to input text through voice commands.
The app offers seamless synchronization of chat history with the web version, ensuring continuity across different devices. Initially introduced in the United States, OpenAI plans to gradually expand its availability to other countries in the upcoming weeks.
Although OpenAI has not officially confirmed any figures, some external estimates indicate that ChatGPT amassed around 100 million users by January this year. This extraordinary level of engagement underscores the demand for AI-powered conversational agents and emphasizes the relevance of the mobile app release.
With the introduction of the iOS app, OpenAI aims to provide users with convenient access to ChatGPT's capabilities, enhancing the overall user experience and enabling more people to interact with the AI chatbot on their preferred mobile devices.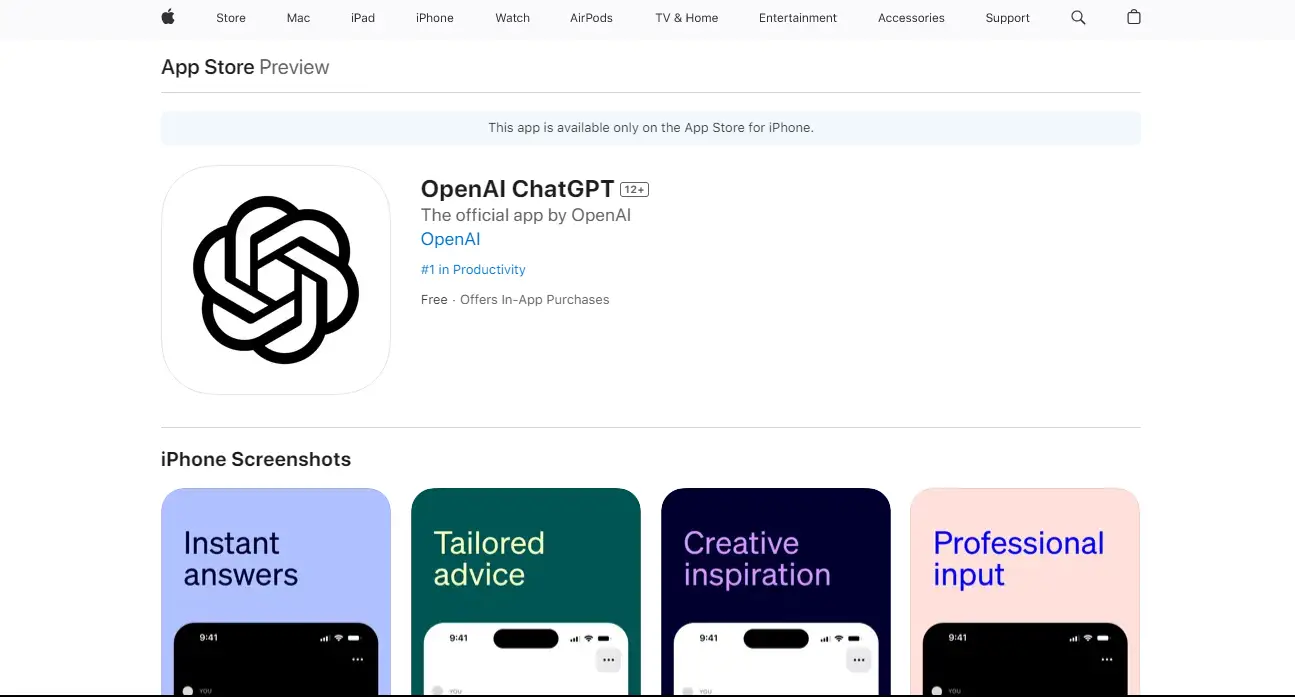 The launch of the app is quite intriguing, given OpenAI's somewhat uncertain stance on how to position ChatGPT in the market. Originally introduced as an experiment, the chatbot quickly gained popularity among users worldwide, who started utilizing it for a wide range of purposes, including professional and cheating purposes.
Recognizing the growing demand and potential value, OpenAI took a significant step in February by introducing a premium subscription option for the app called ChatGPT Plus. This subscription offers subscribers priority access to the service and responses generated using OpenAI's latest language model, GPT-4. Priced at $20 per month, this subscription provides users with enhanced features and improved performance.
OpenAI's highly anticipated official mobile app for accessing its language models, including the GPT-4-powered chatbot, is expected to draw users away from Microsoft's Bing app, which currently provides access to OpenAI's chatbot. Microsoft has been leveraging its chatbot as a strategy to entice users towards its Bing search engine and Edge browser. By offering a dedicated app, ChatGPT aims to attract these users and provide them with a seamless experience.
The availability of an official ChatGPT app is also expected to address a persistent issue of spam and fake apps falsely claiming to provide access to OpenAI's chatbot on mobile devices. Many users have fallen victim to these misleading applications, which have tarnished the reputation of OpenAI's technology. The launch of the official app is likely to dissuade users from resorting to these fraudulent alternatives.
Nonetheless, it is important to note that the challenges associated with ChatGPT on the web also extend to the mobile platform. One such concern is the chatbot's tendency to generate fabricated information with unwavering confidence. Although OpenAI has recently introduced the option for users to maintain private conversations, it is worth mentioning that the app's home screen still cautions against sharing "sensitive info" within the platform.
The introduction of the official ChatGPT mobile app signifies a significant step towards enhancing accessibility to OpenAI's language models. However, users must remain vigilant about the limitations and potential risks associated with AI-generated content, ensuring they exercise caution when utilizing the app. OpenAI continues to work towards refining its technology and addressing these concerns to deliver a more reliable and secure user experience.
You might also like
---
More from AI
---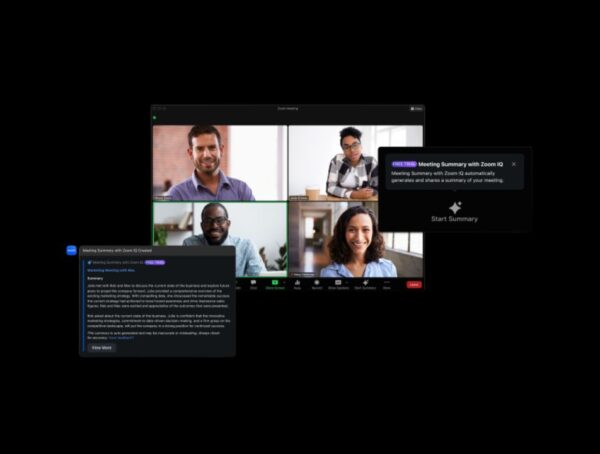 An interesting statement has been made by Zoom Video Communications regarding its AI products, notably the Zoom AI Companion (formerly …
Google Bard and ChatGPT have emerged as prominent language models in the rapidly evolving field of artificial intelligence. These cutting-edge …
Google I/O is one of the most eagerly awaited events of the year, and this year's conference did not disappoint. …
Editor Picks
---