On popular demand, we're launching the TrueTech Merch Store today, featuring shirts, accessories and more for tech enthusiasts to wear and show off their passion for tech. The Merch is designed for Tech Enthusiasts, by Tech-Enthusiast-Designers! Available globally, and shipping rapidly, these high-quality printed shirts will not only look stunning when worn but will also support the open, unbiased, global coverage that TrueTech produces. Click here to Shop Our Exclusive TrueTech Merch Collection! Specially Designed for Tech Enthusiasts!
We partnered with PrintRove, an India-based printing company to make this store happen. We worked on a model so that we could make high quality and affordable T-shirts for you! They're printed and produced here in India,  by PrintRove themselves. They have helped us set up a printing solution to achieve super fast printing and global shipping at unbelievable prices!
Our Merch is versatile, designed for all genders and with maximum style. We have sizes ranging from Small to XXXL in T-shirts and Small to Large in Crop Tops. On 9th of July, we will also announce the launch of other accessories like phone cases, badges etc. on the TrueTech store, we're still working with our merchants to get those products ready. We also have launch offers available such as 10% off for first few buyers globally by using the code EARLYBIRD10 , and India-Specific offers like 50% CashBack Up to Rs.200) when paid through PayPal (No account needed, pay using your card on PayPal).
We've evolved, and are continuously evolving. Our content has become more global, open, three-dimensional and 21-century! Everyday, we strive to keep ethical journalism in tech alive, we strive to create content that's fair, unbiased, transparent and different. We at TrueTech strongly believe that powerful content is vital in the day and age where facaded coverage is abundant and unnoticeable.
More than a year ago, we published our commitment towards fighting Bullshit Journalism, News, and Media, and we still are fighting with no goals to stop! We are trying our best with limited resources on hand. Whilst the Merch will help us generate more resources, it will also help us spread the word when you wear it! The TrueTech mark on your shirt will share the same motto and philosophy that all of us tech enthusiasts believe in! That is not to say that you readers and viewers haven't supported us enough, in fact, we wouldn't be here if you guys hadn't been with us through out the past 4 and a half years! We thank you so much for that, and we owe it to you! This new super affordable Merch line is a way to give back to you all readers!
You might also like
---
More from TrueTech Views
---
Amazon is celebrating yet another edition of its Great Indian Sale that will commence on January 18th for Prime members, …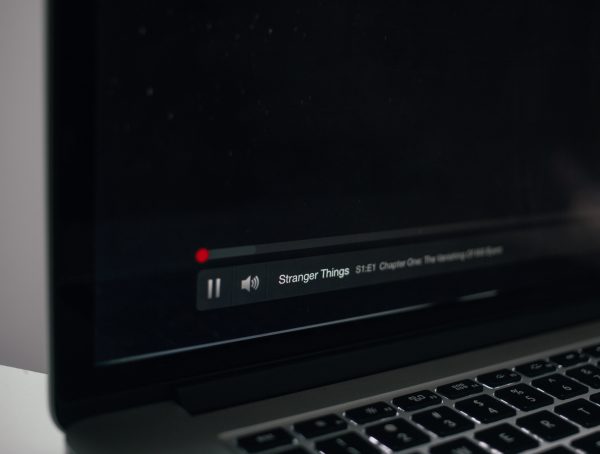 Video Streaming services today are the best alternatives to Cable TV. Streaming services originally started off as an extension to …
We all know how critical a factor our internet speeds are for a decent online experience. Everyone wants the fastest …
Editor Picks
---