The two Google Pixel 2 smartphones are probably the last major announcement of this year. They have been rumoured for long, starting with their leaked codenames "walleye" and "muskie" and to their live images that leaked a while ago. Like any of the smartphones, a lot has already been said and we have a fair idea how the two devices will end up being.
Here is everything that you can expect from the Google Pixel 2 and Pixel 2 XL.
Design
While the first generation of Pixel devices looked just the same, except the size difference between the two, but the things will be a little different this time. In this fast-paced smartphone industry, every manufacturer is moving towards thinner bezels. Google will also follow suit but only with one of the two devices.
The leaked images of the Google Pixel 2 have shown a broad forehead and chin. However, this time the chin isn't left empty but houses the second speaker for the front firing stereo speakers. With a taller display on the Pixel 2 XL, the phone will have to accommodate the second speaker somewhere. The back of the phone also looks almost the same with the dual-tone finish.
Hardware
Continuing the display part, the two Pixel phones will sport an OLED panel that would be made by LG. The displays for the previous Pixel smartphones came from Samsung. The Google Pixel 2 XL will have a display of 5.99-inch with 2K resolution while the Pixel 2 will have a 4.97-inch panel and settling with a resolution of 1080p. The phones might also be rated IP68 for water resistance.
As you'd expect from a 2017 flagship, the two phones will come powered by Snapdragon 835 processor. The RAM capacity will be 4GB on both the Pixel 2 and Pixel 2 XL, while there will be two internal storage options of 64GB and 128GB. Google might change these hardware specifications at the last moment and we might end up seeing a different configuration altogether.
Dual-camera setup is that aspect of the phones we aren't sure about. The leaked images of the Google Pixel 2 show a single camera on the back, but again, things could be different when it comes to the larger Google Pixel 2 XL. Google might adopt the Apple's approach and include dual cameras on the Pixel 2 XL only. Apart from that, the Pixel 2 XL will be the only one of the two to sport a headphone jack.
Price and Launch Date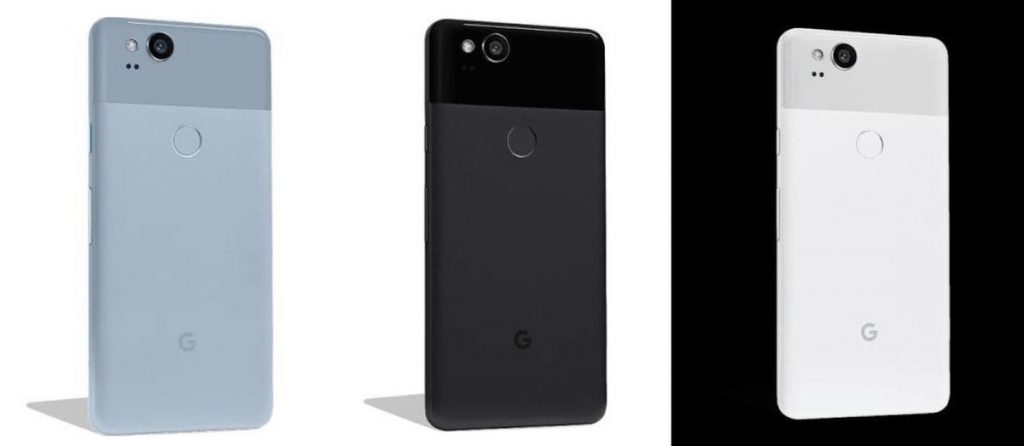 The announcement date for the Pixel 2 and Pixel 2 XL is October 4, just a couple of days from now. For the pricing, you can expect the base Pixel 2 phone to start at $649 for the 64GB variant and $749 for the 128GB variant. The Pixel 2 XL, on the other hand, will be priced at $849 and $949 for the 64GB and 128GB storage variant respectively.
You might also like
---
More from Android Devices
---
The latest update for OnePlus 6 is here though not for everyone. OnePlus has pushed out OxygenOS 5.1.11 on OnePlus …
Chinese manufacturer Huawei is all set to launch a new smartphone in its Mate series, Huawei Mate 20 Lite was …
Samsung Electronics Co Ltd will suspend operations at one of the two manufacturing plants in China. The reason behind the …
Editor Picks
---