It can be difficult to find the best iOS apps every month to try in the App Store, considering the wide range of applications available. However, this article provides a comprehensive list of the top 10 best iOS apps January 2023, along with some of the features that make them stand out. By knowing what features are available in each of these applications, you can easily choose the one that best suits your needs. So, dive in to discover what makes these 10 best iOS apps stand out and pick the one that best suits your needs!
1. BeReal

The social networking app BeReal urges users to share unfiltered photos of themselves once every day in order to promote honesty and self-expression. As a result of this focus on authenticity, BeReal has become increasingly popular.
A distinguishing feature of the app is the use of an asterisk next to pictures that were taken again after a two-minute window. This serves as a mark of shame for those who take too long to post an image. The user interface of BeReal is designed to be simple and easy-to-understand in comparison to Instagram, with its numerous filters and editing options that could be intimidating for new users.
2. VSCO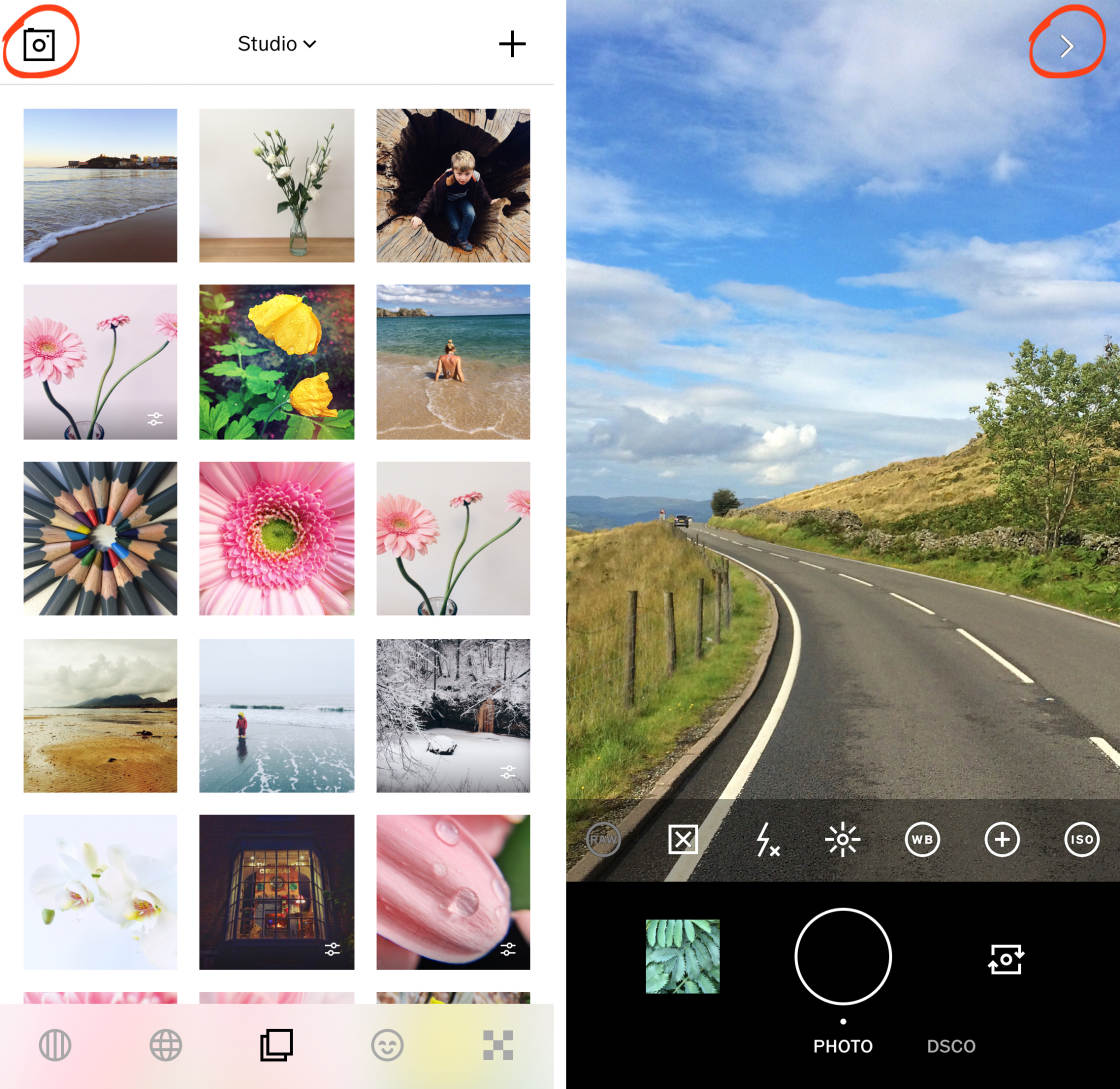 One of the most widely used manual camera applications ever is VSCO. It stands out significantly from the competition because of its attractive user interface and customization choices. Additionally, you get access to the picture editor with 10 free presets in the app's free edition.
Additionally, the app's membership offers more than 200 choices for altering your photographs to give them the appearance you choose. Image processing is made more complex by cutting-edge techniques like Split Tones. Additionally, there is a sizable VSCO community with helpful people who offer simple advice to discreetly advance your picture and video editing abilities. VSCO is free with in-app purchases.
3. JustFit
With JustFit, you can get customized at-home exercise programs with professional advice, all without any tools, right from your bed! It contains a vast library of workouts which cover each body part, so whether you're looking to target problem areas, lose weight, or add muscular mass, JustFit is the app for you.
It will keep a careful eye on your everyday advancement, and takes into account your lifestyle and profile choices to help you reach your goal. Plus, you can track calories burned via movement when you integrate it with Apple Health. And with JustFit's auto-renewing membership at only $69.99/year, you get access to all their VIP features.
4. BetterSleep
The BetterSleep app offers over 300 calming sounds to help you sleep better. The selection includes white noise like a hairdryer, airplane, or fan, as well as natural sounds like a crackling fire, wind, ocean, rain, or birdsong. It also offers breathing exercises, guided meditations, sleep tales, and favorites mixes.
Users can customize their soundscapes, set bedtime reminders, track sleep, and record data. After just one week of use, 91% of app users report improved sleep. Most features and content are free to download, but there are three price tiers available for those who want to access all of the content and features. The monthly subscription is $9.99, and you can cancel at any time.
5. Feedly
With Feedly, you can easily gather, read, and share material from your favorite websites, online journals, and feeds. It works like an RSS (Really Simple Syndication) collection manager and provides an easier way to read articles from all of your favorite websites in one place.
You can access Feedly for free with the Basic setup and follow up to 100 sources. For more features including a maximum of 1,000 sources, third-party integrations, and search, you may opt for the Pro plan which starts at $6/month.
6. LumaFusion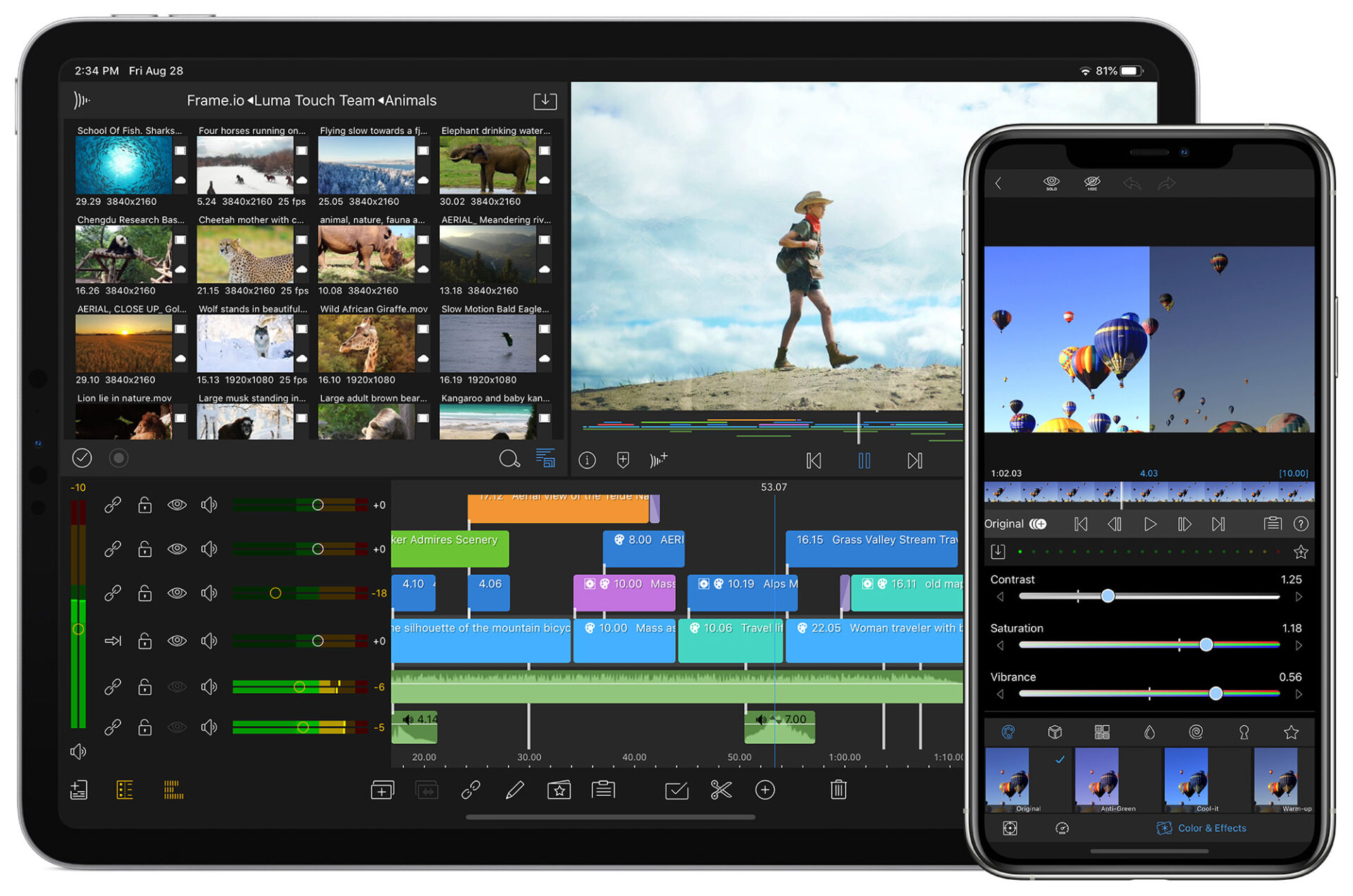 If you're a video pro, writer, or producer with an amazing story to tell and need the latest tech for iPhones and iPads, then LumaFusion is the most powerful video editing program. It's easy to use, with a clean interface to turn raw footage into polished sequences with titles, transitions, grading, and effects. It boasts modern features, but with a clutter-free workspace. It's $29.99, an unbeatable price for the editing options and multitrack edits with interactive point, effects, sound, and keyframing.
7. Microsoft Office Lens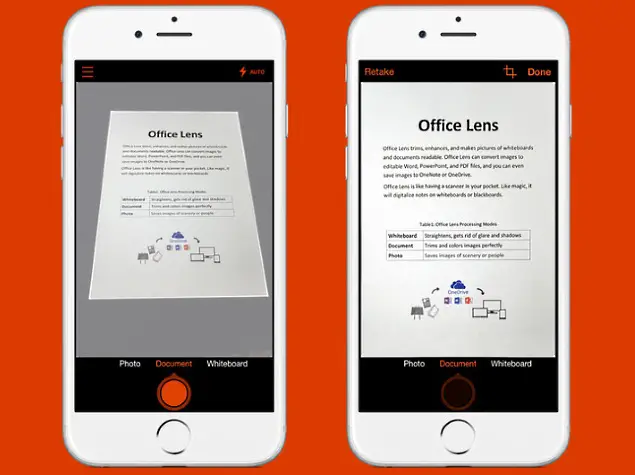 Previously known as "Office Lens," Microsoft Lens is a free and powerful tool that allows you to extract text from documents and photos, business cards, whiteboards, receipts, menus, signs, transcribed reminders, and more.
The update provides additional features such as the ability to re-request pages, re-alter checked PDFs, apply a channel to all images in the archive, filter up to 100 pages as pictures or PDFs, and switch between nearby and cloud areas while saving PDFs. It also includes an easy way to differentiate between local and cloud documents, and is free to use.
8. Dashlane
Password management applications make security easy, which is crucial. Because it enables you to generate and save an endless number of safe passwords, Dashlane is among the finest iOS applications for your iPhone. Additionally, it syncs all of your private information securely so that you can access it from any device.
To save time, it will then automatically fill in the appropriate login and password for any apps and websites you use. Additionally, Face ID or Touch ID allows you to swiftly log in with a glance or a tap. The software also guarantees complete privacy by not collecting any of your data.
9. MyTuner Radio
Experience the best of AM and FM radio on your iPhone, iPad, and iPod Touch with the MyTuner Radio app. Select from over 50,000 radio stations from 200 countries and territories, and enjoy listening to the news, music, and sports.
You can choose from a broad range of stations in more than 200 nations and territories. With an Apple ID account, you can subscribe to MyTuner Radio with membership durations of one week, one month, three months, or six months. The cost of the subscription is displayed throughout the process, and your Apple ID account will be charged when the transaction is complete. Unless the subscription is canceled at least 24 hours before the end of the current term, it will renew automatically.
10. Unroll.Me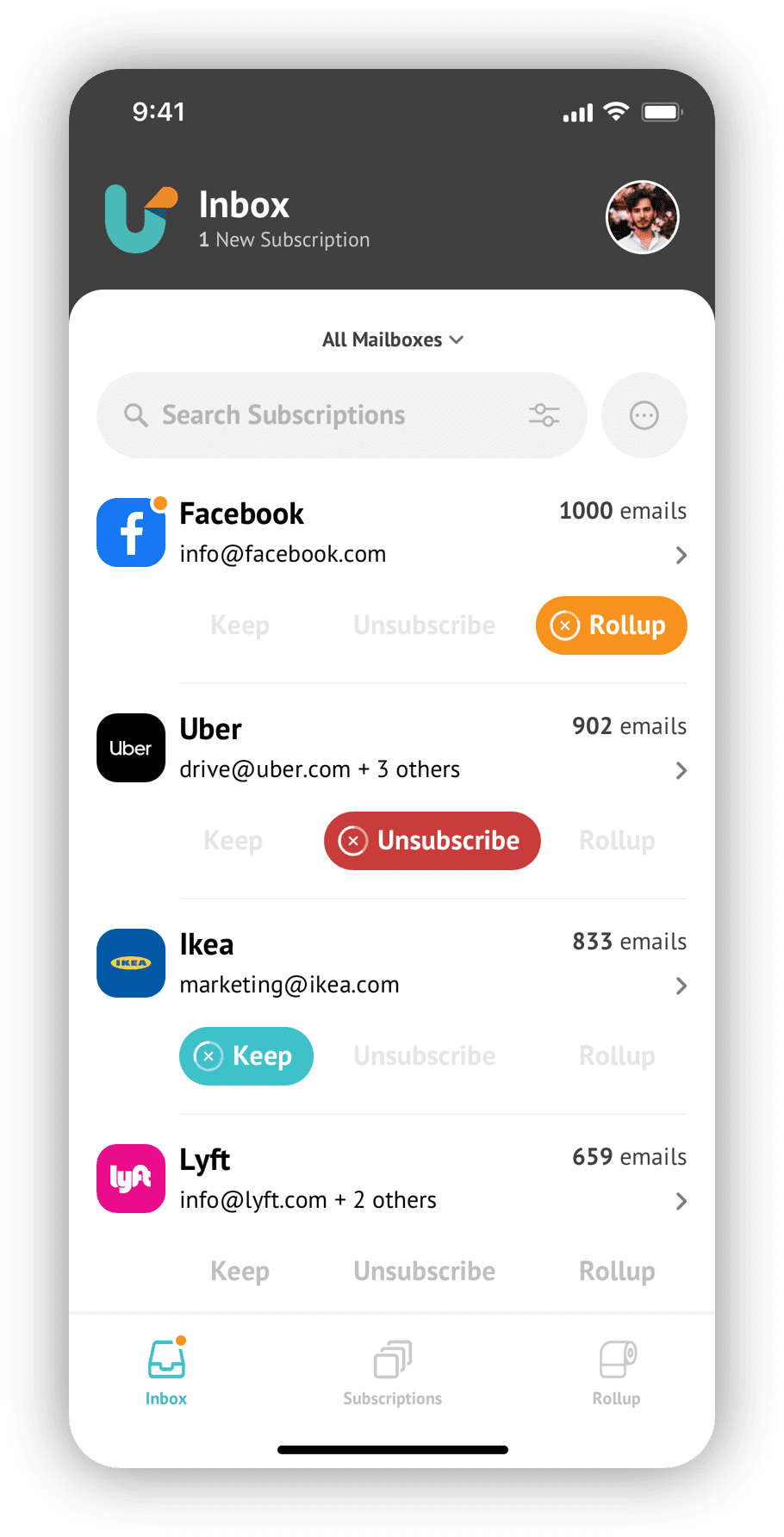 If you are irritated by the immense amount of spam and subscription emails in my inbox. Unroll makes it easier to manage your inbox and unsubscribe from emails you don't want. You can view subscription emails and decide which ones to delete and which ones to keep.
With the roll-up tool, you can archive emails you want to stay subscribed to but not necessarily see in your inbox. You'll get a daily digest email that consolidates all of your rolled-up subscriptions. Additionally, the app allows you to manage your subscriptions from multiple email accounts, such as Gmail, iCloud, Yahoo!, Outlook, and many more.
Final Verdict:
These are the top 10 best iOS apps January 2023, that I have handpicked for you I hope this article helped you. Please share your favorite app in the comments below. and subscribe to our newsletter to get notified about the latest tech updates.
You might also like
---
More from Apps
---
I recently pondered the bustling neighborhood of South Mumbai. Instead of relying on others for information, I turned to Google …
The App Store on iPhones is a jungle of apps and there's no way you can discover all the great …
Android smartphones are pretty powerful when it comes to doing stuff. Just install an app and you can do tough …
Editor Picks
---