Got weary of trying the usual games on your iPhone? Well, turns out the App Store has millions of apps on-board but only if it was so easy to choose the best. You wouldn't even imagine how valuable App Store is when it comes to games as there are a lot of titles across genres like Arcade, Racing, Puzzle, Battle Royale, etc. That is where our top picks for the month comes into play. We scorched the App Store finding the best of new and old games on iOS that our readers would love to try. Here's a list of Top 10 Best iOS Games May 2020 that you can try, and hopefully, you'll love them.
1. Modem Combat 5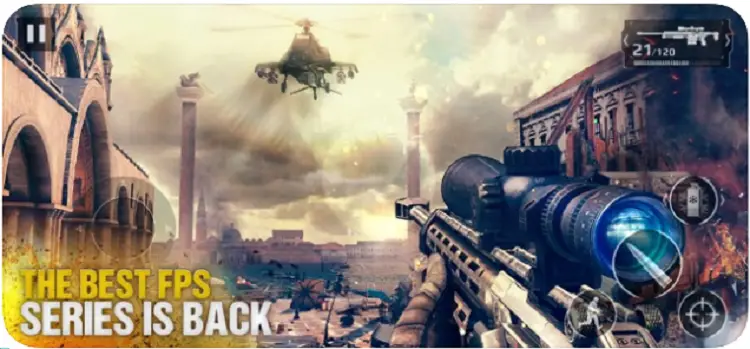 2. Words With Friends
3. Homicide Squad: New York Case
4. Angry Birds 2
5. Stickman Hook
6. N.O.V.A. 3: Premium Edition
7. Sky: Children of Light
8. Zynga Poker
It has everything you need from a variety of poker games to leagues to tournaments. Play along with friends from across the globe and show them your prowess on a poker table.
9. Plague, Inc.*
The stunning graphics with the hyper-realistic situations and an advanced AI working under the hood, this is one of the most intensive games you can play on your iPhone so I highly recommend that you check it out.
*However, as the developers suggest, this game does not mimic the exact pandemic scenarios of real-life, or demonstrate the impact of COVID-19 accurately. 
10. Final Fantasy XV Pocket Edition
This concludes our top picks for the 10 best iOS games in May 2020. These aren't just the 'only' best games you would find on the App Store. Thus, check it out and stay tuned to our previous and upcoming lists of the top 10 best iOS games that we released every month.
FEATURED IMAGE: TYLER LASTOVICH, UNSPLASH.COM
You might also like
---
More from Apps
---
Editor Picks
---