Owning an iPhone is not always a symbol of status, sometimes it can also serve as a great means of entertainment through movies, songs, and even games. The Apple App Store is known for its pristine security checks and lack of malware, which is something it does better than Android's Play Store. However, finding new and exciting games in such a huge catalog can seem a little too intimidating. Worry not, for we have some of the Top 10 Best iOS Games for September 2021 you can play right now on your iPhone or iPad!
1. Alto's Odyssey
A fun, breathtaking, and mesmerizing experience is what you can expect from Alto's Odyssey. It lives up to the hype created by its former self, Alto's Adventure, and takes it a step further in terms of game physics and graphics. Alto's Odyssey incorporates an endless running style into a gem of a game with awe-inspiring visuals and a great soundtrack. If all you needed was an endless runner that soothes your daily worries, give Alto's Odyssey a try! Additionally, you can also give Alto's Adventure, a prequel to the game, a shot. It plays similarly and provides a stand-alone experience as well.
2. Blek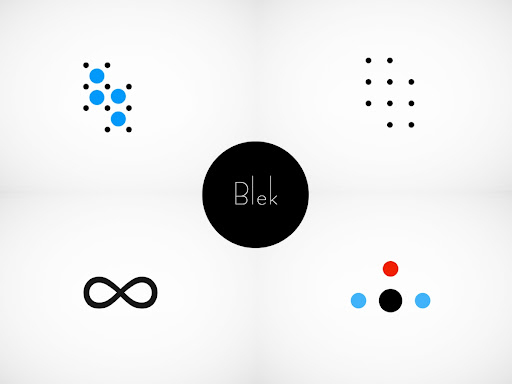 Blek is a minimal puzzle game that has a very simple goal – collect all the colorful circles with a single line avoiding the black holes in between. While the lack of restrictions might make the game seem easy, it actually gets progressively harder with every level. You will usually find yourself spending a good amount of time in every level scratching the back of your head trying to solve the progressively difficult puzzles. Blek isn't a new game, in fact, it has been around for years and is yet just as fun as it always has been.
3. Brawlhalla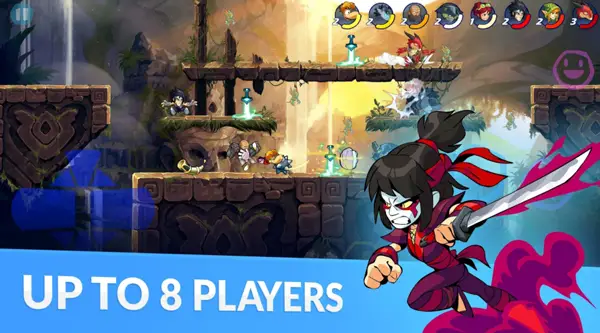 Brawlhalla is a popular super smash alternative for pretty much all devices including iPhone, Android, and even PC. It features simple game mechanics that you can master to create deadly combinations to defeat your enemies. The game has a lot of in-app purchases that you can ignore since they don't act as a pay-to-win means of making money. I remember spending hours playing Brawlhalla with my friends on the beautifully designed maps and cleverly created characters. Brawlhalla has a few weapons that you can master and they usually stay the same between characters, making it easier for you to plan your combos with the character's secondary weapon attacks.
4. Battlegrounds Mobile India
Here's a special one for our Indian readers out there. BGMI has finally made its way to the App Store after weeks of desperate waiting. This slightly altered version of PUBG Mobile is what gamers in India have been asking forever since the original was first banned in 2020. BGMI brings the same action-packed battle royale game mechanics with special events for its Indian player base. Other than that, BGMI offers an experience identical to the same old battle royale we all know and love. PUBG Mobile players can even import all of their skins and awards into BGMI so they don't have to worry about starting fresh!
5. Shadow Fight Arena
One of my favorite games for mobile, Shadow Fight returns with great 3D fighting and battle modes. While the silhouette-styled graphics were what hooked me to the earlier versions of Shadow Fight, there is little to complain about when you consider just how good the gameplay is. Unlike most other PvP fighting games, Shadow Fight Arena actually has useful combos that you can learn and master. You can buy and upgrade weapons and learn new fighting moves to always be the better fighter in the arena. Shadow Fight Arena has the distinct parkour-style game mechanics that all of Nekki's other games have as well, making it extremely fun to play.
6. Lintrix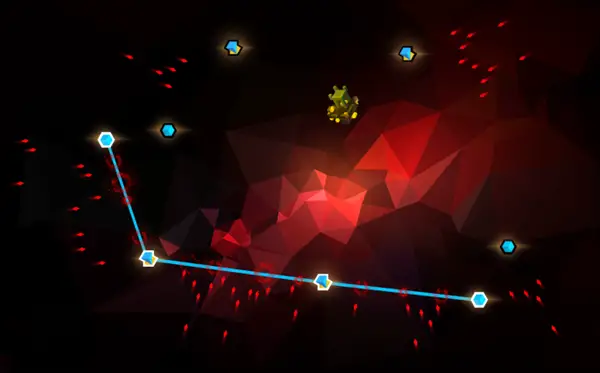 Only Nekki Limited can make a puzzle game seem so adventurous and fast-paced. Lintrix follows deep story-based puzzles that you need to solve to move further into the game. You can connect different crystals of light to defend yourself against the enemies and progress your way through the levels. The deeper you get within the game, the more challenging the puzzles become. Lintrix has a vibrant soundtrack and rather minimal graphics that make it a great game to play when you have some time to kill.
7. Desert Golfing
If you like golf games, try Desert Golfing, a self-explaining game that is best played on an iPad's big screen. There's not much to the game apart from a randomized generation of levels that keeps the game from getting boring or repetitive. Since the entire stage is essentially sand, you can never be certain about hitting your shots, and that just makes the game even more challenging to play. While the game is also available for iPhone, playing something like Desert Golfing makes much more sense on a bigger screen as that of an iPad!
8. Getting Over It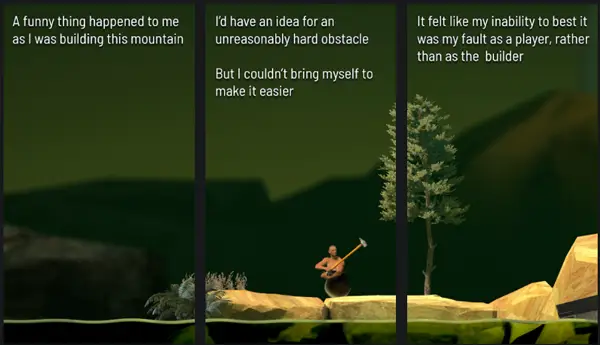 If you haven't already heard about Getting Over It, it is a special kind of game (in a weird way) designed solely to keep the player frustrated and at the edge of the seat at all times. The gameplay follows the main character with his legs stuck in a giant pot and nothing but a hammer to climb a giant mountain. The game is backed by philosophical voiceovers and what makes the game so unique is the lack of any checkpoints – once you fall, you begin all over again. As infuriating as it seems, Getting Over It somehow manages to be fun and its extremely challenging aura makes it one of a kind.
9. Call of Duty: Mobile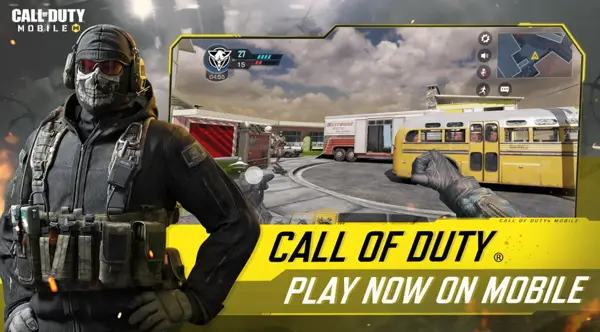 For our readers outside of India who don't necessarily like PUBG for some reason, give Call of Duty Mobile a shot. It offers essentially the same gameplay mechanics and features that most other battle-royale games do at this point. You can queue solo, duo, or with your squad in an action-packed warzone. Your only goal is to be the last man standing using any forces necessary. Call of Duty Mobile has a few other game modes including a very fun to play Prop Hunt mode that provides a great distraction from the rather stress-inducing gameplay of a battle royale.
10. Human: Fall Flat
Ending our list today, we have one of the most fun games you will ever have played. Human Fall Flat brings ragdoll physics and a great community of maps and users together to create this extremely hilarious yet challenging physics game. At its core, Human Fall Flat is a puzzle game that uses several items such as boxes, buttons, and levers throughout the level. The game has been ported to Android as well as iOS after its success on Steam for PC gamers. One of Human Fall Flat's best assets is the community behind it that has been pumping out great workshop maps that you can play with your friends! All in all, if you have a couple of friends with who you like goofing around, definitely give Human Fall Flat a shot!
Wrapping Up
We hope you enjoyed our list of some of the best iOS games for September 2021. We tried curating a list with a wide range of games from different genres to fit everyone's needs. If you have any other recommendations that you feel should have made the list, feel free to comment below and share them with others!
You might also like
---
More from Gaming
---
We know that Nvidia has been doing very well lately with its RTX 30 series and we know that it …
How's Battlefield 2042 you ask? EA and DICE released Battlefield 2042 on November 19th as a stable version after the …
Krafton has finally released PUBG: New State worldwide across both iOS and Android devices. A sequel to the original PUBG …
Editor Picks
---