You might already be aware that Microsoft as a company is not just limited to software as it sells the Windows versions since last two decades and more. The company is as much into hardware as software because of its sales with the Surface lineup of devices as well as the Xbox gaming consoles. For that reason, Microsoft also adopted the Apple strategy by opening retail stores looking at the sales numbers of Apple products from their retail stores. However, Microsoft copied Apple too much in the way that led to its strategy failing in the long run.
As per a report, Microsoft's retail stores were opening across the street of an Apple store or even next to it on most occasions. So the company was trying to capture Apple's market but it did not work at all. Instead, the problem was that Microsoft stores would be almost empty where Apple stores would be filled. Also, if you have never heard that Microsoft was running retail stores then you are not to be blamed because its presence was limited to North America and some other parts of the world only.
But it has finally happened when Microsoft has decided to shut down its retail stores and the obvious reason is the minimal footfall that is seen from the retail presence. Microsoft must have seen the sales from its retail stores and realized that they are actually losing money. The company says that four of its retail stores will be turned into "experience centres" which will no longer sell products but let you see the products in person.
For all the other retail stores, they will be shut down permanently and the company will focus on "digital retail" moving forward. Having said that, Microsoft reports that they were seeing "up to 1.2 billion monthly customers in 190 markets" across their Windows, Microsoft and Xbox stores.
On the other hand, this also seems to be a cost-cutting measure in the times of COVID-19 where every company must be facing a financial crunch and companies such as Google, Facebook, Microsoft, Amazon and Apple might also need to cut down on some costs so as to not cut down on jobs. Thankfully, Microsoft's departure from retail will not see any layoffs as the company says that "Our commitment to growing and developing careers from this diverse talent pool is stronger than ever,"
You might also like
---
More from Microsoft
---
I believe everyone must have heard about ChatGPT at least once irrespective if they ever used it or not. Plugged …
[adinserter block="5"] [adinserter block="6"] [quads id=11] Day 1 was good, but CES 2021 Day 2 proved more exciting with the futuristic approach of …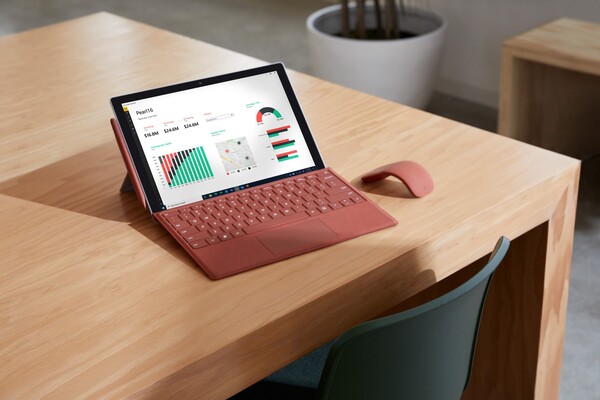 Microsoft just upgraded its Surface Pro lineup with the latest business-centric Surface Pro 7 Plus that brings too many internal …
Editor Picks
---