Google Bard and ChatGPT have emerged as prominent language models in the rapidly evolving field of artificial intelligence. These cutting-edge AI systems aim to assist and engage with users, providing a personalized and user-friendly experience.
If you're in search of the best AI language model for your needs, your search ends here! This article offers a comprehensive comparison between Google's latest AI language model, Google Bard, and ChatGPT—an acclaimed AI language model developed by OpenAI. We will delve into their distinctive features, capabilities, and limitations to assist you in determining which one aligns better with your requirements. Whether you're a content creator, business owner, or student, read on to find out which AI language model suits you best.
Google Bard vs ChatGPT: The Ultimate AI Chat Model Showdown
Google Bard
What is Google Bard?
Google Bard is an advanced conversational AI chatbot that belongs to the LaMDA family of large-scale language models. Trained on a vast dataset comprising text, code, and internet data, Bard is designed to respond to user queries and engage in high-level conversations. The chatbot can provide informative and instructional answers by drawing on its knowledge from the internet and the latest news.
Google Bard Features
Google Bard typically creates text, translates text, answers questions, and does a number of other tasks. It is often used to show queries with clear answers in place of real search engine results.
Bard's capabilities are outstanding; in a recent Google keynote, the company stated that Bard will be used in most the Google products like Gmail, Docs, Sheets, and more. which helps us to write an email, compose an article, or create and maintain a spreadsheet within a minute. So as a user, we have a lot of potential and can boost our productivity and save time.
Currently, Bard is available in these countries. Serving as a personal assistant, Bard aims to offer direct answers to user inquiries, similar to digital assistants like Googe Assistants, and its competitors Alexa and Siri. It can assist with tasks such as finding available bookings, making travel arrangements, and organizing meals.
---
ChatGPT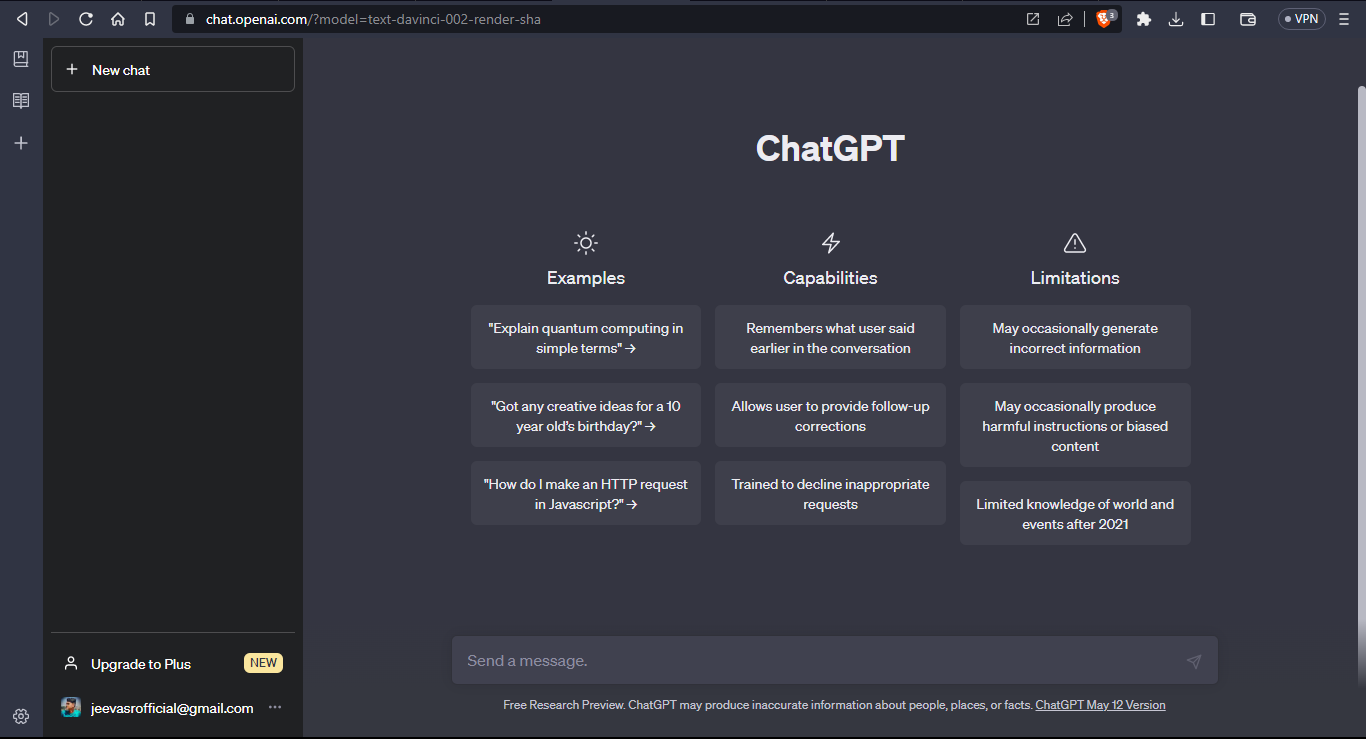 What is ChatGPT?
ChatGPT, developed by OpenAI, is an impressive AI language model that has been trained on a diverse range of data from the internet. Built on the GPT (Generative Pre-trained Transformer) architecture, similar to Google's PaLM, it excels at understanding and generating human-like text-based responses.
With its ability to engage in conversations, answer questions, provide explanations, offer recommendations, and more, ChatGPT is a versatile tool. It has shown its efficacy in various applications, including customer service, content creation, language translation, and educational support. This is due to its capacity to comprehend the context and generate coherent and relevant text that aligns with the given input.
ChatGPT Features
Contrarily, ChatGPT is a more adaptable chatbot that may be used for a variety of purposes. It can create replies to many sorts of searches, give advice, and respond to questions. Natural language is another language that ChatGPT can comprehend and respond to, making it simpler for users to converse with the chatbot.
Its capacity to learn and advance over time is one of its most important characteristics. The chatbot can learn and comprehend various facets of language and human conversation since it has been educated on a sizable corpus of text.
The chatbot becomes better at comprehending users' questions and giving precise answers the more people use it. It is a more experienced chatbot than Google Bard, so its nature is one of the main advantages of ChatGPT.
---
Google Bard vs. ChatGPT: Which One is Better for You?
When deciding between Google Bard and ChatGPT, it ultimately depends on your specific needs and preferences. Here are some considerations to help you make a decision:
Google Ecosystem Integration: If you heavily rely on Google products and are already integrated into the Google ecosystem, Google Bard may be the better choice for you. With its integration into Gmail, Docs, Sheets, and other Google products, it can enhance your productivity and streamline your workflow within the Google ecosystem.
Task Adaptability: If you're looking for a chatbot that is versatile and can handle a wide range of tasks, ChatGPT might be the preferred option. As it has already been launched in the market and trained on a large dataset, it has gained experience in handling diverse queries and tasks, making it adaptable to different scenarios.
Natural Language Comprehension: ChatGPT has shown strong capabilities in understanding and generating human-like responses. Its ability to comprehend natural language makes it easier for users to interact with and obtain relevant information. Additionally, the model has the potential to improve over time as it continues to learn and develop, enhancing its ability to understand user inquiries and provide accurate answers.
Ultimately, it is essential to consider your specific requirements, the ecosystem you are most comfortable with, and the tasks you expect the AI language model to handle effectively. Both Google Bard and ChatGPT offer impressive features and capabilities, so it's a matter of choosing the one that aligns best with your needs.
Conclusion
In conclusion, both Bard and ChatGPT are powerful language models with their own unique strengths. Google Bard excels in its integration with the Google ecosystem, making it a valuable tool for those already using Google products and seeking to streamline their workflow. On the other hand, ChatGPT offers adaptability, experience, and the ability to generate human-like text, making it a versatile choice for various tasks and applications.
Ultimately, the choice between the chat models depends on your specific needs and preferences. Consider factors such as your reliance on the Google ecosystem, the range of tasks you require the chatbot to handle, and the level of natural language understanding and generation you desire. Both models offer impressive capabilities and can deliver high-quality results, so choose the one that best aligns with your requirements.
You might also like
---
More from AI
---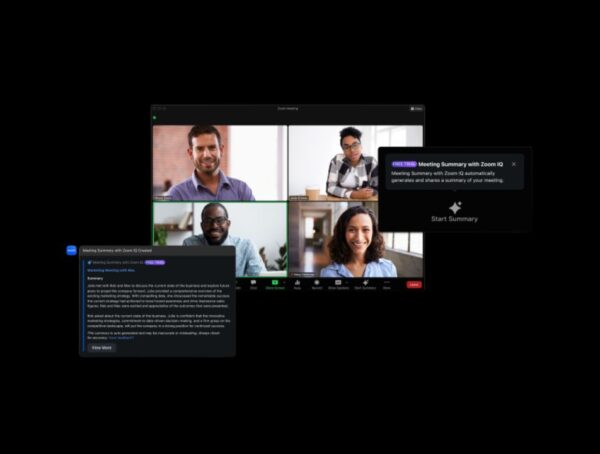 An interesting statement has been made by Zoom Video Communications regarding its AI products, notably the Zoom AI Companion (formerly …
Google I/O is one of the most eagerly awaited events of the year, and this year's conference did not disappoint. …
An estimated 3.8% of the world's population is affected by depression, a number that continues to rise. As a result, …
Editor Picks
---