The smartphone industry is huge in India, especially brands like redmi, realme, Poco, Oppo, and Vivo most of the Chinese brands rule the Indian market with their smartphones. We can anticipate 5 phones that can be certainly get launched in India this month. So, I have compiled a list of upcoming smartphones in India in 2023. 
Between 2015 and 2022, the smartphone sector had an amazing seven years. Additionally, it appears to reach greater heights in the future. Numerous upgrades to smartphones have already been made, including bezel- and notch-free screens, excellent cameras, enormous batteries, and in-display fingerprint sensors.
What then is in store for us in 2023? So let's have a quick look at the top upcoming smartphones in 2023.
Top 10 Upcoming Smartphones in January 2023
1. Redmi Note 12 Series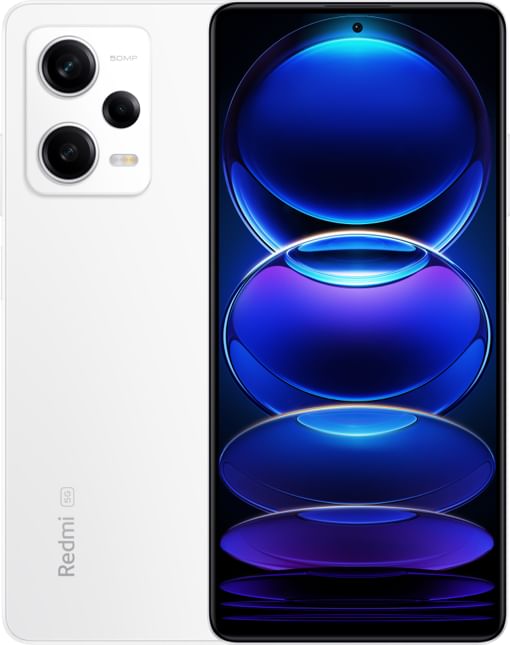 The Redmi Note 12 Series is one of the most anticipated smartphones to arrive on the 5th of January 2023. A successor for the midrange Redmi Note  11. The Note 11T Pro and Redmi 10 (2022), both of which were introduced this year, make it even more difficult to comprehend the company's range. However, we have yet to see a Note 11 suitable replacement.
According to Twitter filings, at least two Note 12 smartphones will ship with 6.67-inch FHD+ AMOLED Panel with a 120 HZ refresh rate. Additionally, instead of the 8.1mm thickness of the previous generation, each is anticipated to be 8.8mm thick.
But compared to other smartphones in that price range, I personally think the smartphone will be released with a fast-charging brick. According to the same data, the Note 12's battery capacity is 4300mAh, while the Note 12 Pro's battery capacity is 4980mAh. Both would be smaller than the equivalents of their ancestors. According to other rumors, MediaTek Dimensity processors would be used in smartphones and the price can start at 16k for the typical note 12 and it can go up to 25k for the pro smartphone. We have to look further for any upgrades.
2.  IQOO 11 Series
It is 99% certain that IQOO's next-gen flagship mainstream series would get launched 10th of this month, the IQOO 11 series smartphones are packed with most top-end specs and would probably get launched as a gaming-focused smartphone.
It is expected to see a typical 11 version along with a pro version the smartphone would get launched with the latest Snapdragon 8Gen 2 Processor with a 6.78-inch QHD+ AMOLED panel and would probably launch with 3 rear cameras with a 50 MP primary camera, and 13 MP Ultra Wide and 8 MP macro sensor along with a 16 MP selfie camera.
With its potent CPU, 8GB RAM, and Fast-Charging compatible battery, the iQOO 11 5G provides a well-organized result. The iQOO 11 5G is anticipated to cost Rs. 44,990 in India. The iQOO 11 5G is anticipated to launch on January 10, 2023. This iQOO 11 5G basic edition, which is scheduled to come in Legendary Edition, Track version, and Isle of Man Special Edition colors, has 8 GB RAM and 128 GB of internal storage.
3. VIVO X90 Series
The X90 flagship series from Vivo has already been unveiled in China, but it could take a while for the phones to arrive in India. Nevertheless, it is anticipated that the smartphone would be released this month.
The X90, X90 Pro, and X90 Pro+ are your options in China, but it's unlikely that all three will be sold outside of China. The Pro+ has a Snapdragon 8 Gen 2 chip, which is a first for Vivo, while the prior two models are based on the Dimensity 9200.
With its triple rear cameras and one primary camera sensor, the Pro+ will be the focus in terms of photography capability. In the near future, it may be the best camera phone.
4. POCO X5 Series
After a long do, finally we receive tweaks about the next-gen smartphone from POCO's official social handles, it is expected POCO will launch a smartphone this month and that would probably be the POCO X5 series.
Not so surprisingly it won't be a POCO-exclusive smartphone probably a Chinese version of a smartphone from Redmi would be rebranded as POCO X5 in India, it is not new we have seen a lot of rebranded launched by POCO and other manufacturers.
I'm not aware of the specs but it would be a mid-range smartphone similar to the Redmi Note 12 Series. W have to wait for the official announcement from POCO till then we can't trust any of the rumors.
5. Moto Edge 40 Pro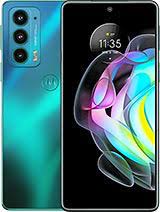 Recent Moto launches stunned me, unlike other smartphones Moto is doing a great job with its smartphone lineup. The recent launches bought a reauthentication on Moto and got me hyped.
One of the most popular series of Moto is its edge series last edge smartphones are great and Moto offers the best value for money smartphone in every price range. Its clean Stock Android, well-performing specifications, and reasonable pricing make Moto a unique brand in contrast to other manufacturers.
We can expect the next-gen Moto Edge series to be launched this month according to leaks and rumors it is expected that Moto offers the best round of specs on the smartphone. It is expected that the Moto would come with a 165 HZ refresh rate with a curved display and feature the Snapdragon 8 Gen 2.
Offers a 50 MP  primary camera, 50 MP ultrawide camera 12 MP telephoto, and a 60 MP front-facing camera on the whole the pricing is expected to be under 50K, if it is true then I bet that Moto will overtake other smartphone manufacturers within 2 years or so if they follow the same formula.
6. Samsung Galaxy S23 Series
Without a doubt, Samsung's upcoming top series will be the Galaxy S23. A better choice would be the Galaxy S23, Galaxy S23 Ultra, or Galaxy S23 Plus.
A 200-megapixel main camera and a 40-megapixel front-facing selfie camera are potential options. Since we are accustomed to competition devices from OnePlus, Xiaomi, Motorola, and other manufacturers using 65W+ fast-charging technology, we prioritize faster charging.
If you were to take a wise bet on the Galaxy S23's release date, a February 2023 announcement and launch would be a good place to start.
7. Google Pixel 7A
The Pixel 7A, a less expensive version of the Pixel 7, might be introduced in the spring or summer if Google follows historical practice. Kuba Wojciechowski claims to have found Pixel 7A data in the Android core, which suggests significant improvements.
According to Wojciechowski's findings, the Pixel 7A may have wireless charging and a screen with a greater refresh rate of 90Hz, two capabilities noticeably absent from the Pixel 6A.
It's possible that the Pixel 7A has the same Tensor G2 engine as the Pixel 7 and 7 Pro, as well as a camera setup with wide- and ultrawide-angle sensors. If the Pixel 7A follows the Pixel 6A's lead, that is.
8. iPhone 15 Series
The stunning Dynamic Island notch was introduced on the entry-level iPhone 15 devices in September 2023. The iPhone 15 Ultra may be released in place of the iPhone 15 Pro Max, according to the most current speculations.
Only Qualcomm 5G modems will be used in iPhone 15 versions. The X70 from Qualcomm has been dubbed "Game-Changing," which is wonderful news. To improve power management, it makes use of standalone mmWave 5G, sub-6GHz carrier aggregation, and Smart Transmit 3.0″ technologies.
9. Google Pixel Fold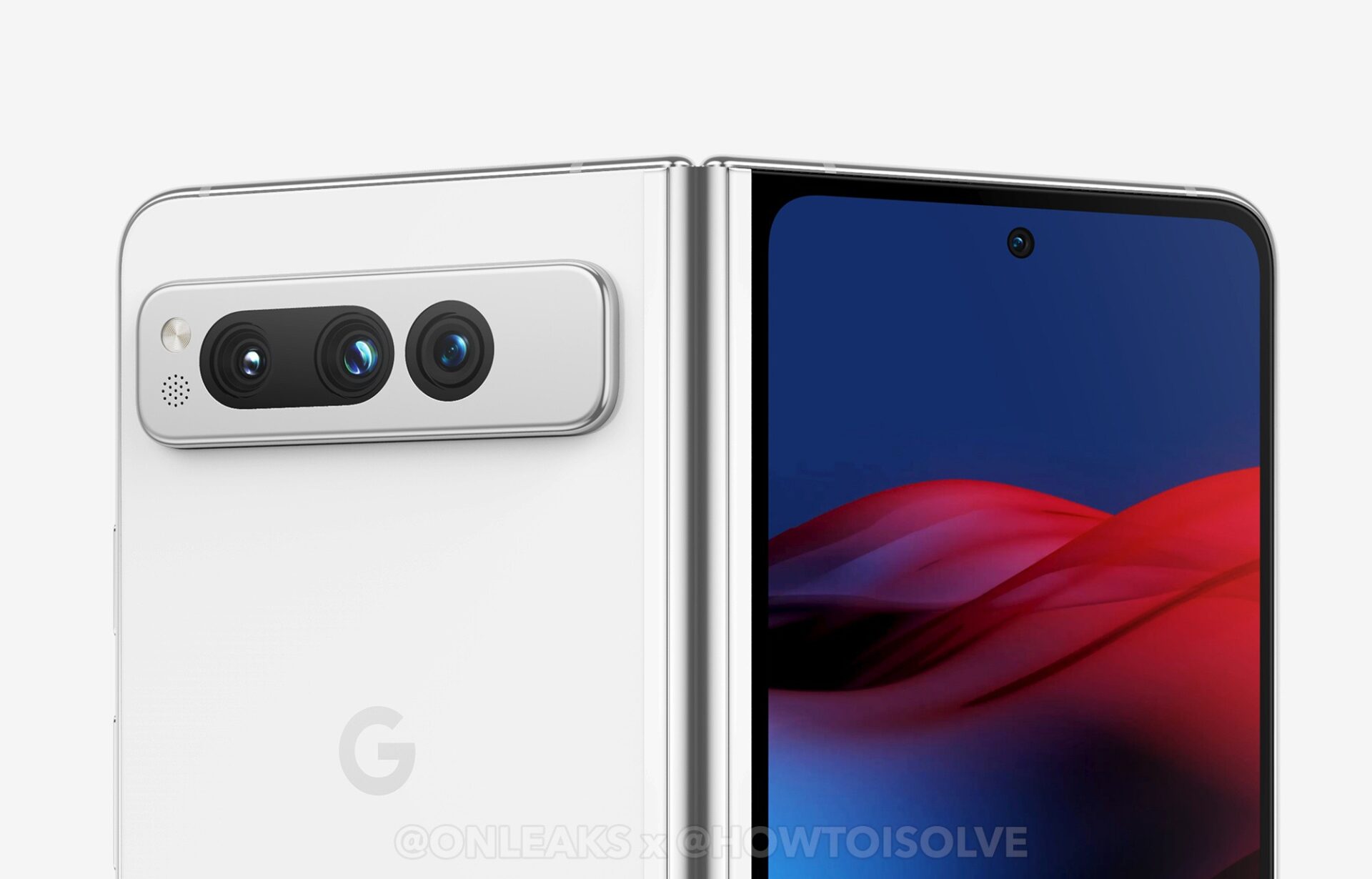 The cryptic Pixel Fold: What does it mean? You should expect a wide range of responses depending on who you ask. The Google Pixel 6 was rumored to be flexible by some.
Does this mean the Pixel phone, which is set to debut in 2022, won't be foldable? perhaps not in every case. Google's initial attempt at a foldable gadget appears to have been abandoned, which looks more plausible. The foldable phone will retail for $1,799 as previously rumored, directly competing with Samsung's Galaxy Z Fold series.
What characteristics will the foldable device from Google have? More uncertainty exists in that. But if it follows the Pixel 6, you can anticipate a premium, slim design with an Android operating system that has been designed for a foldable display.
10. Samsung Z Fold 5
Samsung's Galaxy Z Fold 4 is the company's best folding phone to date; it would be unfortunate if they stopped there. Delighted to see what the Z Fold 5 has to offer, we. Currently, there aren't many rumors going around. For drawing and doodling on its large foldable display, we would like an even slimmer design, faster charging, and an integrated S-Pen.
We anticipate seeing the Z Fold 5 and Z Flip 5 in August, which is when Samsung typically releases its Z Flip foldable. The Galaxy Z Fold 4 is a fantastic folding smartphone with great cameras, multitasking capability, and a large screen. This phone won't be accessible to all people.
Final Verdict
In addition to these smartphones, we may anticipate new releases from other companies, and all incoming gadgets seem to provide an improved user experience and decent performance for the price range.
I hope this article helped you to have a look at the upcoming smartphones in 2023 if you find this blog useful kindly consider sharing it with your techie friends so they will also get to know about the upcoming smartphones of this month. Meanwhile, consider subscribing to our newsletter to get notified about the things that happen in and around the tech industry.
You might also like
---
More from Android
---
I recently pondered the bustling neighborhood of South Mumbai. Instead of relying on others for information, I turned to Google …
Following a protracted period of speculations and leaks, Samsung officially held its first Galaxy Unpacked event of 2023 yesterday and …
Carl Pei the Founder and CEO of Nothing has revealed that the Nothing phone (1), which debuted in July of …
Editor Picks
---