We bet you haven't seen a laptop like the one you are about to. Razer has released a concept laptop at the ongoing CES 2018 that is like no other. Instead of being powered by a conventional Intel mobile CPU, this notebook, under Project Linda, will take in the Razer Phone. The phone will not only power the laptop but will also become a trackpad for your fingers to slide on.
It isn't that we haven't seen docks where the computer depends on a mobile phone, but Razer's solution seems better executed. The Razer Phone would just slide into the cavity where the trackpad usually is, so there is no wrong way of doing it. Once in place, the Razer Phone's large 5.7-inch high-resolution display would act as the trackpad. If this isn't a better implementation, then what is?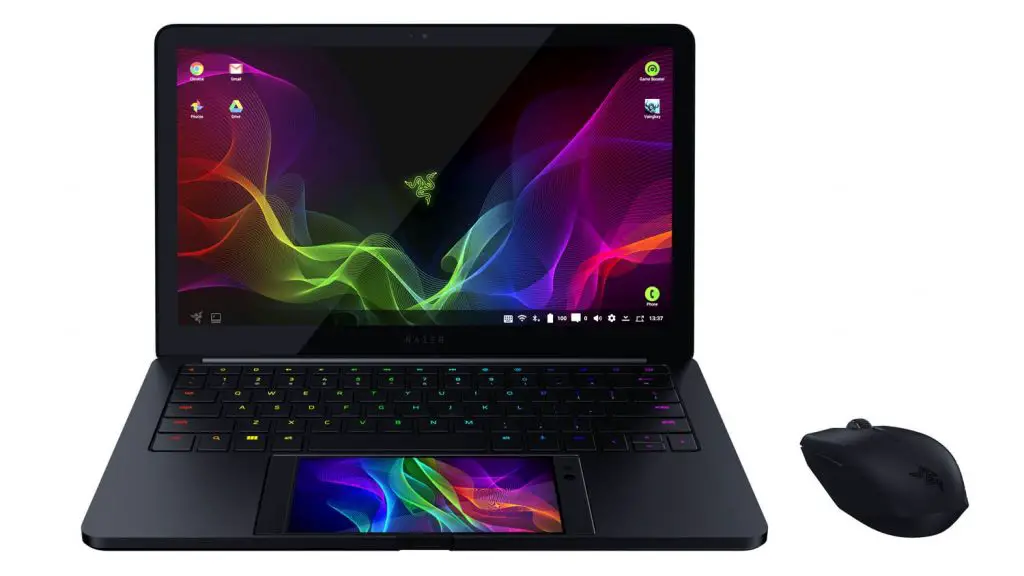 The notebook is actually the Razer Blade Stealth that otherwise houses an Intel processor, but has been changed for the sake of this prototype. In this case, the laptop will be powered by the Snapdragon 835 processor of the Razer Phone, possibly being among the first wave of Snapdragon-powered laptops, if it ever ends up seeing the light of day. Mainstream PC makers like Asus, HP, and Lenovo have also announced their plans for launching laptops powered by Qualcomm's high-end chipset.
Like Razer Phone's very own 120Hz display, the notebook's 13.3-inch QHD display is also expected to have the same refresh rate. With that, the notebook also has a 53.6Wh battery packed inside an almost vacant notebook body that can charge the Razer Phone's 4000mAh battery up to three times. It has a couple of USB ports as well – one Type-A and one Type-C.
Project Linda notebook also adds an extra 200GB of storage along with a 720p webcam and a 3.5mm headphone jack that is missing on the Razer Phone. For the sound output via speakers, the notebook depends on Razer Phone's extremely powerful stereo speakers. Now we know what inspired Razer to include those fantastic speakers on their first ever smartphone. With the phone inside the dock, the entire notebook weighs just 1.25Kg.
While it may seem like a promising product in its current state, Razer insists that Project Linda is still a concept. The company might need some more time to polish out a few flaws that are keeping the prototype from being perfect. Palm rejection is one thing that Razer is currently dealing with and bringing the 120Hz refresh rate to a display of this size is also a tedious task.
---
featured image source: CNET
Get our full CES 2018 coverage here.
You might also like
---
More from Razer
---
Recently, the California based company Razer has sent out invites for a launch to take place on May 22 in Beijing. …
Editor Picks
---