With the upcoming Red Magic 9 Pro, Red Magic plans to redefine flagship smartphone aesthetics in a departure from previous models. A recent teaser image released by the company shows the device's flat design, which is noticeably devoid of the camera bump seen on previous models.
This departure more closely aligns the Red Magic 9 Pro with the design ethos shared by other leading flagship smartphones such as the Samsung Galaxy S23 Ultra and the iPhone 14 Pro Max, reflecting a trend toward a sleeker, more integrated appearance.
The teaser not only emphasizes the lack of a camera bump but also the inclusion of a large display with minimal bezels. The Red Magic 9 Pro is expected to compete at the forefront of technological innovation, with a powerful processor and a high-resolution camera.
The Red Magic 9 Pro has the following key features:
Without a camera bump, the design is flat.
A large display with a thin bezel
Processor with high performance
High-resolution camera with 165W charging capacity
Additional details about pricing and availability are expected to emerge in the coming weeks, with the product set to be released in December 2023.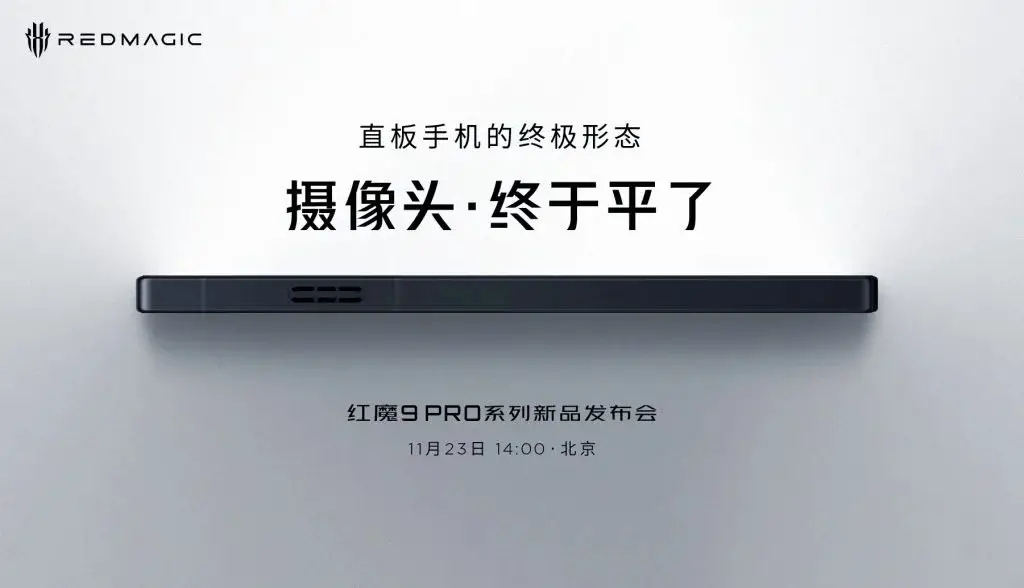 The Red Magic 9 Pro's flat design has several advantages:
Handling comfort has been improved.
Aesthetic appeal with a sleek and contemporary appearance.
Improved cost-effectiveness
However, this design has potential drawbacks such as increased fragility, increased visibility of the camera bump, and potential ergonomic concerns.
The Red Magic 9 Pro marks a significant departure from its predecessors, but the reception to its flat design remains subjective, with its success or failure determined over time. Stay tuned for more information on the Red Magic 9 Pro as it becomes available in the coming weeks. We are dedicated to keeping you up to date on the latest developments.
You might also like
---
More from Android
---
It's official. After a barrage of speculations, rumors, and leaks, the OnePlus 12 made its official launch in China earlier …
As excitement for the OnePlus 12 grows, a new leak has emerged, providing a first glimpse at the highly anticipated …
Prepare for an exciting revelation, tech enthusiasts! The curtain on the highly anticipated Samsung Galaxy S24 series has been lifted …
Editor Picks
---