On December 3rd, chip-maker Qualcomm held its Snapdragon Tech Summit 2019 which continues through December 4 as well. What's interesting is that Qualcomm launched its much-awaited Snapdragon 865, the successor to Snapdragon 855 but with a separate 5G modem that comes as a bundled package.
Snapdragon 865 is the latest and undoubtedly the most powerful SoC from Qualcomm after SD855 and SD855 Plus. Qualcomm also introduced 5G enabled Snapdragon 765 that will power mid-range new wave of Android phones in 2020 without the need for high-end specifications on-board.
The thing here is that Snapdragon 865 doesn't have an integrated 5G modem which means OEMs will have to integrate a separate second-gen Snapdragon X55 5G modem with SD865. This will surely increase the power consumption and affect efficiency as well. On the other hand, the Snapdragon 765 comes with integrated 5G which is, of course, faster than any 700-series processor yet it will massively lag behind SD865. The question arises why would the chip-maker integrate a 5G chipset in a low-powered SD765 instead of integrating it in a powerful SD865.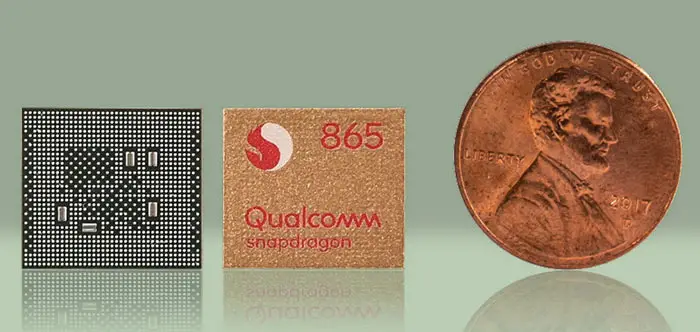 Anyways, the launch also confirmed that Android OEMs will have to buy Snapdragon X55 5G modem with SD865 SoC as well as it comes as a bundled deal rather than ending up incorporating any other 4G or 5G modem so that's another limitation to it as well.
Apparently, the flagship SD865 will offer support to cameras up to 200 megapixels which are way beyond what even its predecessor wouldn't have succeeded to achieve. This is a major improvement over others since we already have a phone with a 108MP sensor (Xiaomi Mi CC9 Pro) and it wouldn't take much longer for smartphones to get boosted to 200MP which is a huge deal.
The latest flagship Snapdragon 865 will power high-end devices including Google Pixel 5, Samsung Galaxy S11 and Note 11 series, LG G9, OnePlus 8, and others. Qualcomm will share more details on SD865 and SD765 on the next day at Snapdragon Tech Summit.
More from Android
---
With new smartphone technologies emerging quite often, a phone nowadays becomes obsolete much earlier than it used to become a …
Nearly all smartphones available in the market today have a front-facing selfie camera, allowing almost every person owning a smartphone …
Samsung is revealing the S20 series smartphones next month, and leaks have already started surfacing as usual. The latest addition …
Editor Picks
---