There are 8 billion people in the world and almost 6.64 billion have smartphones. It's a figure which is slated to shoot up to 7.33 billion by 2025 and beyond. Owning a smartphone today is likely second nature, it's like how you breathe, you need to own a smartphone. With the minimum age of smartphone users having decreased, more of the users are joining the aforementioned figure which translates into lacs of new users added almost every day.
There are a few reasons why smartphones have taken over the world. Firstly, it lets you do absolutely anything without needing any laptops or PCs and fits right in your pockets. The advent of the internet and cheaper data plans, millions of choices to make from apps and more add to the overall growth in terms of smartphones and users alike. With phones being so vital, you might be wondering buying one essentially is a one time payment right? Well, it is not!
My question is, how much does a actually smartphone cost? If you are using an Apple iPhone 12 128GB in India, it retails at INR 61,000/- and it is safe to assume that this is the price tag you will disclose to anyone who would ask. But hey, you can't be more wrong than this. There are a lot of ways you are spending on your phone than just the cost of buying it and that's what we will discuss in this blog post that will give you a new outlook towards owning a smartphone.
The Real Cost of Owning a Smartphone
One of the devices I purchased was the OnePlus 6 in August 2018 and just the first week of December 2022, the phone took its last breath. I purchased it at INR 35,000/- which if you calculate the per day average in rupees, you will get a rough estimate that I boiled down the price to INR 22/day using the phone for more than 4 years. INR 22/day seems not much but if you calculate everything that comes with your smartphone, you will be blown away by the actual figure you spent.
For ease of calculation, let's say that you purchase a OnePlus 10 Pro at INR 55,000/- or Samsung Galaxy S22 at INR 60,000/- during the first month of this year. Let's round it off to 12 months (a year) of usage which gives you an economy of INR 150.68/- and INR 164.38/- per day. You will get this number by dividing the total purchase price by 365 days.
Data Plan & Carrier Charges
The next thing you need after buying a phone is a connection to a carrier aka a data plan. It could be Vi, Reliance Jio, Airtel (India) or Verizon, AT&T, Sprint (US), EE (UK), and so on. What's the average monthly plan that you use? I am a Reliance Jio user who subscribes to its 2GB/day unlimited calls plan at INR 299/mo.
Multiply it by the number of cycles where it could be 28 days a cycle or 30 days a cycle, mine is 28 days. The calculation is 299 x 13 = 3,887/- which is the amount I pay yearly for this particular plan.
If you are a postpaid user, you will be able to zero down your monthly bills and add them together to get a figure for the last year.
Apps Purchases
Do you buy apps on your phone too? It could be anything from buying a new app, upgrading to the Pro plan, or getting hands-on in-app purchases that can land you anywhere from INR 100 to INR 1,000 or more based on what you have purchased. Most of the apps are one-time purchase so let's keep it at INR 500/- for the math here.
Headphones/Earphones
Who wouldn't buy accessories? Again, you could be owning a pair of earphones but still want to buy a new one. For instance, I purchased a TWS earbud at INR 1,500/-. It could be subjective because you might buy more expensive earphones than the price mentioned above.
Accessories
The next thing you would buy for your phone is the charger. Yep, Samsung Galaxy S22 5G doesn't have a charger in the box and instead, you will have to spend additional INR 1,700/- for a 25W fast original Samsung charger. You can buy an original charger at INR 1,100/- from Amazon for wired charging. It goes without saying, wireless charging will incur additional pay as usual.
Then there's the phone case/cover that you can't forget. Some people change it every month or while doing it bi-monthly or bi-yearly. Finally, the phone case that I bought was INR 150/-.
Next up, I changed the phone's tempered glass twice a year which lands me at INR 200/-. Based on the above calculations, the protective accessories cost me 350/- a year.
Subscriptions
Netflix was the original cord cutter and it still is although now it shares the stage with Amazon Prime Video and Disney+ Hotstar among others. If you are in India, you might be subscribed to Voot, Zee5, and Sony LIV, among other services. Most of these streaming platforms have monthly models such as Netlfix's mobile-only plan starts at INR 149/mo while Disney+ Hotstar has a plan worth INR 899/year.
What you have to do is to find out how many subscriptions you have and calculate the total for a year. My Netflix subscription at INR 199/mo (basic) multiplied by 12 months plus Disney+ Hotstar at INR 1,499/year (Premium) gives me a total of INR 3,887/year. Likewise, if you have other subscriptions, add them up and record the figure.
Repairs
Minor repairs could be anything from faulty charging port to poor battery performance to software issues. It is safe to assume that the minor repairs can be different and in fact, most of the users might not even have to pay anything for the initial year. On an average, it costs around INR 1,800/- to repair a battery and that's something I did for the first year.
Insurance
Ever skipped a heartbeat thinking that your phone might fall or it will accidentally damage itself? Water damage is another threat and so is motherboard burnout or circuitry issues that can land you in a great monetary deficit. For instance, a damaged iPhone 12 backglass will cost you upwards of INR 30,000/- without Apple Care+ and just INR 2,500/- with the insurance.
However, the cost of insuring an iPhone 12 with Apple Care+ is somewhat shy of INR 20,000/- which adds up to a lot. Alternatively. Samsung Galaxy S22 5G's backglass is cheaper at approx INR 3,000/– but with insurance, you might get it for cheaper. Depending upon where you buy it, the pricing for Galaxy S22 might differ. Samsung Care+ Screen Damage for a year costs INR 999/-. Similarly, Samsung Care+ has other plans where the cost can go upwards of INR 10,000/- for Galaxy S22 5G as it covers everything inside out.
Check out the table below, enter the amount of insurance you paid, add all other details and find out how much it cost you to own the smartphone for a year.
Particulars
Samsung Galaxy S22

(example)

Your Phone

(Put details here)

Price Tag

INR 60,000/-

Data Plans

INR 3,887/-

Apps Purchases

INR 500/-

Subscriptions

INR 3,887/-

Earphones/Headphones

INR 1,500/-

Accessories

INR 1,450/-

Repairs

INR 1,800/-

Insurance

INR 999/-

Total
INR 74,023/-
You might also like
---
More from TrueTech Views
---
Amazon is celebrating yet another edition of its Great Indian Sale that will commence on January 18th for Prime members, …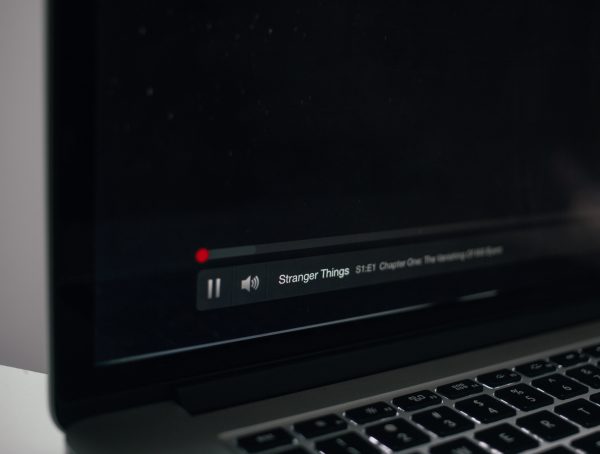 Video Streaming services today are the best alternatives to Cable TV. Streaming services originally started off as an extension to …
We all know how critical a factor our internet speeds are for a decent online experience. Everyone wants the fastest …
Editor Picks
---