Just like every month, we are here with a list of Top 10 Best Android Apps to try in September 2020 to try out. The Google Play Store is a den of several million apps and no doubt it is a horrendous task to search for the best and useful apps here. This is where we come into play as we take great pleasure finding curated apps from the Play Store for you to try.
1. Quora
Quora is a Q&A platform where you will get answers to everything and anything. The app gives you access to news, controversies, politics, movies, technology, and almost anything you can think about. You can ask a very specific question such as the best hotel on the beach-facing side in Miami with a helipad or surely someone will answer it. It is finely crowdsourced and uses the "Upvotes" to bring the answers with the most upvotes on top. Browse through the category or ask your question or simply consume the trove of content which is updated every second. You can select tags or interests to see content according to what you like without any hassle.
2. Flipboard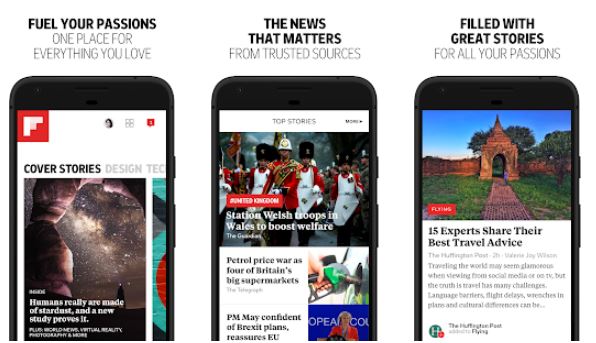 Want to stay updated on the latest news and trends of your choice, check out Flipboard, an instant news portal that grabs the headlines in the selected category or section from hundreds of publishers, independent producers, and more on a single interface. You also get video channels on Flipboard to consume content related to lifestyle, travel, sports, and whatnot. You can add up to 9 favorite Smart Magazines, read daily editions from across different niches. The app is easy to use and won't let you bore with its awesome and exhaustive content that updates daily.
3. Tor Browser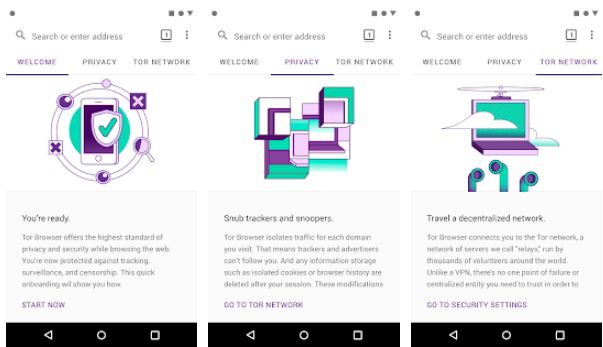 If you haven't heard about Tor, it's because Tor Browser is an official browser by Tor Project that gives you a peek into the deeper part of the internet which you don't know exists & more. The browser isolates the website you visit from the trackers' advertisers bundle to follow you with ads. When using the app, it prevents any watchdog or any unwanted connection to snoop into your surfing and browsing on the internet. Tor Browser has multiple layers of encryption where it relays traffic & encrypts three times which makes it extremely powerful when it comes to keeping the identity, privacy, and security of the users. Do try it out for sure but beware.
4. Blue Apron
Love cooking something new? Try Blue Apron, the app lets you do fun in the kitchen with new and incredible recipes that you can cook at hope. It has everything from cooking technologies to recipes to how-to videos and more. It lets you order farm-fresh ingredients for your meal in a chilled box that maintains its freshness as new. The app lets you schedule and manages deliveries, check out a catalog of 1,400 recipes with unlimited access, monthly wine delivery service, and more. The app has an easy to understand interface so you won't have to do a rocket science degree to use it efficiently.
5. Facebook Gaming
Facebook Gaming is Facebook's take in the gaming industry competing against its rivals like Twitch and Steam. Facebook already has more than 2.5 billion active people every month which gives it the forefront in the gaming industry. You can play games on Facebook Gaming or you watch other gamers and streamers playing their games live on the platform. You can discover top publishers within the gaming space and watch their gameplay without any hassle. Discuss games, techniques, tactics, and more on the standalone gaming app.
6. Rebtel
What about an app that lets you call internationally without any internet connection? Rebtel connects you to phone lines instead of the internet that allows crystal-clear calling experience without paying anything for data. Call any US number free of charge and if you want to call somewhere else, Rebtel will allot you a local number allowing users to talk to people on local call rates instead of paying an exorbitant amount levied by operators for international calls.
7. ASTRO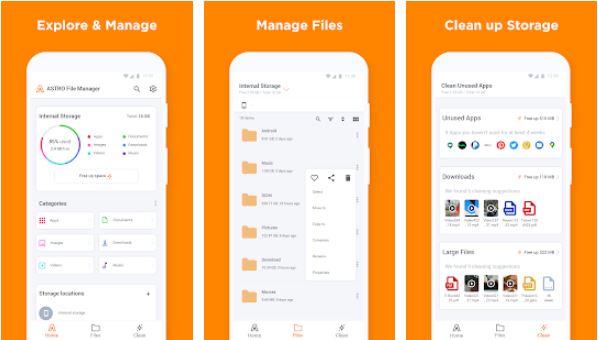 ASTRO is a great file manager app that lets you keep things organized showcasing everything at your disposal. It lets you move, copy, rename files among others while availing both the SD card and cloud space on the go. The app has a minimalistic design that adds a USP. Access its Storage Cleaner feature that frees up clogged up space due to unwanted and junk files. Its Storage Manager gives you a peek into the used and available storage across the internal, SD card, and cloud storage on just a click. It is one of the most powerful file managers for proper organization and management of storage recording more than 50M+ downloads.
8. Daily Horoscope
Want to know what the future holds for you? Download and install Daily Horoscope. It does exactly what it is called, it gives you horoscopes for tomorrow, weekly and monthly as well. The app has more than 10M+ users which give it credibility. The app offers Zodiac horoscopes as per your sun sight that could be Aries, Gemini, Cancer, Sagittarius, and so on. It has daily reminders where it shoots out a daily horoscope once you configure the same in the settings. It is super easy to use and you can even set up a widget on the home screen to read what the future holds.
9. MacroDroid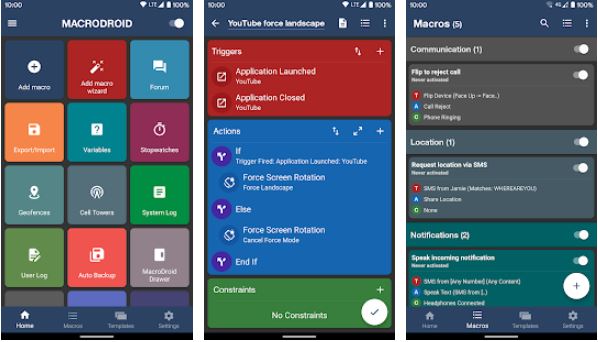 With MacroDroid, you can literally automate tasks such as signaling selfies every time someone tries to enter an incorrect/wrong password. You can choose the trigger and actions to take. This includes connecting Bluetooth when you enter your car and so on. The app lets you select the macro by setting up a trigger. Next up, select the actions to do and add optional constraints and there you have it. You have just automated a task that would otherwise require human intervention.
10. Pixtica
Bored with your existing camera app? Try Pixtica, a feature-rich camera app with a tonne of features, settings & functions. The app has a decent portrait mode that blurs the background, a panoramic mode to capture great panoramic shots, and so on. A GIF record on the app lets you record GIFs & stickers with your selfies. Take high-quality hyper-lapse and timelapse videos with Pixtica. You can also grab Tiny Planet which captures a 360° shot with Pixtica's advanced stereographic projection algorithms. Do check it out.
This concludes the list of Top 10 Best Apps to try on Android in September 2020. As always, we have tried to add a mixture of apps so you aren't stuck with any particular category of apps like browsers.
You might also like
---
More from Android
---
TikTok is already banned in India and might be banned in the U.S. too. Snapchat did manage to give TikTok …
Chinese smartphone maker Huawei unveiled the EMUI 11 in September 2020 with plenty of updates. It includes multi-screen collaboration 3.0, …
OnePlus has scheduled the debut of its next-generation flagship smartphones for March'21. The model numbers of the OnePlus 9 series …
Editor Picks
---