Cupertino-based Apple is considering joining hands with Samsung Electronics Co. and MediaTek that might become suppliers for its 5G modem chips for upcoming iPhones 2019. Apple already has Intel Corp is the sole modem vendor, however, in the lights of the fact that it wants variations in the upcoming iPhones after Qualcomm broke its ties with the tech giant, Apple is considering other vendors as a part of its 'Project Antique'.
To shed light on the situation, Apple and Qualcomm were together since 2011 to 2016 after tying an exclusivity venture by becoming the sole supplier of modem chips for iPhones. Fast forward post-2016, Apple split the modem chip shipment between Intel and Qualcomm, however, as the relationship with the latter sore, Apple finally broke off with Qualcomm earlier last year. This made Intel Corp the sole suppliers to iPhones 2018 and the fact is, using Intel chips are economically unattractive for Apple.
As of now, Apple and Qualcomm are in a fierce lawsuit after the latter filed a lawsuit claiming that Apple used its patents. During a hearing at a court in San Jose, California, Federal Trade Commission (FTC) which is overseeing the lawsuit stated how Qualcomm has indulged in anti-competitive patent licensing acts to maintain its dominance in the modem chip market.
Tony Blevins, Apple supply chain executive, states that Apple fired up 'Project Antique' to find suppliers for its modem chips that will be installed in upcoming iPhones to cherish the 5G support. Apple already has Intel as a sole supplier but it is also talking with MediaTek and Samsung Electronics Co to supply 5G modem chipsets to its iPhones 2019.
Qualcomm offered deep rebates on patent license costs in exchange for exclusivity which is why Apple made an agreement with the San Diego-based chipmaker although it had sought to pair up with multiple suppliers. Anyhow, the lawsuit between the two tech companies is getting fierce. On the contrary, Apple might launch a 5G enabled iPhone in 2019 after pairing up with Samsung and MediaTek, however, there is a report stating that Apple could totally lose the 2019 window for 5G iPhones since it has always been a left out when it comes to cellular networks and technologies.
Tell us how excited are you to see the upcoming iPhones 2019? It will be probably named as iPhone XI or iPhone 11 and there will be at least three models for the 2019 launch. One of which will be a successor to iPhone XR 2018 while other two will be high-end flagship devices.
You might also like
---
More from iOS
---
After Spotify reportedly took the world by storm acquiring 100 million premium subscribers as on Q1, 2019, Apple Music has …
Now you can use Facebook and earn while sitting at the comfort of your home thanks to the new New …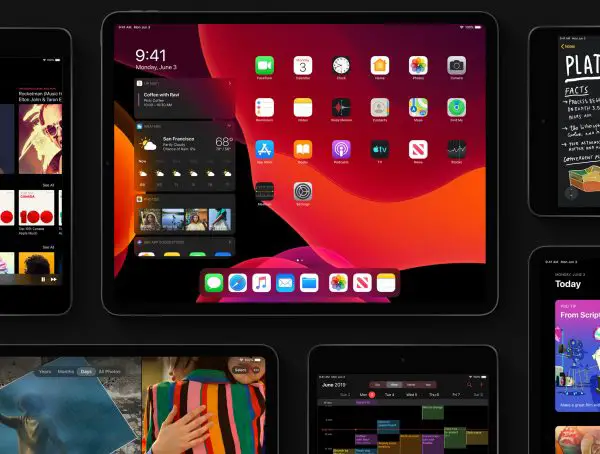 Apple finished the keynote of its annual developer conference called WWDC last night. This year, Apple announced a lot of …
Editor Picks
---