Starting in March, you have to shell out an additional $20 to get your battery replaced unless you have AppleCare+ which gives it out for free. It's high time to think about iPhone battery health and whether it is working optimally or requires a change.
For the unversed, every time you charge a battery and it discharges, it counts as 'one charge cycle', and with every charge cycle, the battery's health deteriorates a tad bit. You might have statements like the battery can handle 800 charge cycles and so on. Although there are disputes on what is considered the best charging and discharging strategy, you should know that you will have to get the battery replaced as soon as it reaches 80% unless you can bear the reduced battery life.
As Apple puts it, the lithium-ion batteries used in iPhones charge faster and last longer. However, with every amount of charge, the capacity it can hold diminishes. To put things into perspective, if your new iPhone lasted 5 hours of Screen-on-Time during the initial few months and was reduced to 4 hours of SoT, you would know it impacts everyday life. Reduced battery capacity means you will have to recharge your battery often and that reduces the extent you can live without plugging in the charger.
Why Do You Need To Check iPhone Battery Health?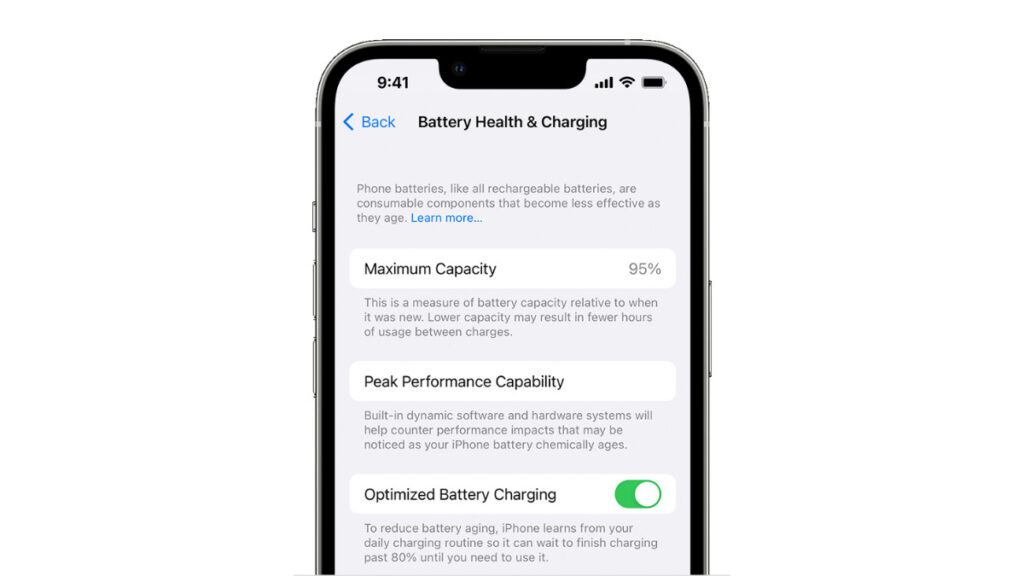 Your iPhone's battery is the power source and the enabler of what you can do with your phone. It pumps the gas needed to run the smartphone without which, your $1,500 is nothing but a soulless brick of electronics.
The reason why you need to check your iPhone battery health is to ensure it is loading up capacity and providing output optimally. With time, the battery loses the capacity it can hold even though you will still see 'charged 100%' when you plug the charger to juice up the battery. You get fewer hours on the clock which raise the anxiety levels for those who can't live without their phones.
Knowing iPhone battery health also enables users to know exactly when to switch. Before you can take any action, here's what you can do to check your iPhone's battery health.
How to see iPhone Battery Health?
Let's see how you can check out iPhone battery health with simple step-by-step instructions.
First, go to Settings on your iPhone.
Next, proceed towards Battery >> Battery Health (till iOS 15.x) while you go via Settings >> Battery >> Battery Health & Charging (for iOS 16.1 and later).
You will see 'Maximum Capacity' which is a measure of the battery capacity at any given time. As the number dives deeper, you will get fewer hours on the battery before eventually needing a replacement that we have discussed in depth next.
When is it Time for a Replacement?
According to the experts, if the battery health drops below 80% of its original capacity, that's a perfect time to get a battery replacement. Unlike Androids where you can't really get any information on the battery's health, iPhones are usually sold with their real-time battery health as a factor. It means, if you decide to sell your iPhone 14 Pro Max with a 60% battery, you will lose a lot of intrinsic value when compared to the same but with 80% battery health.
Apple activates 'Performance Management' after detecting battery health below 80%. Although Apple says it is to prevent unexpected shutdowns, it will eventually pose a problem in your day-to-day activities. You can still disable performance throttling.
Another probable reason why you should change your iPhone's battery is that it gives you less battery backup. If you are a nomad or sometime who has to travel a lot or spend considerable time on your iPhone, you can't really afford to plug in the charger after every few hours. Thus, a quick battery swap would do the magic.
You might also like
---
More from iOS
---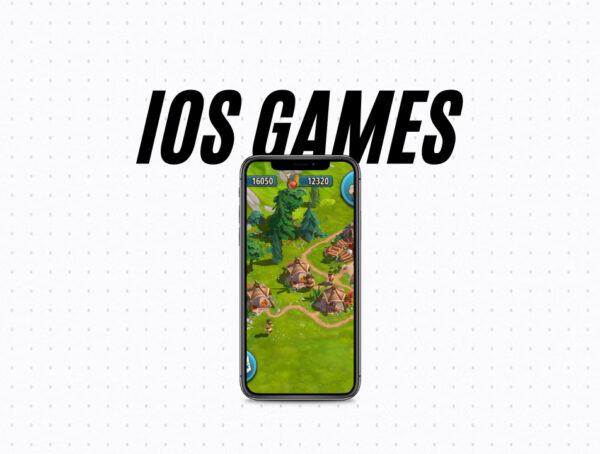 In the world of mobile gaming, iOS has always been a leading platform with some of the best and most …
Apple tried to manufacture its own modems for iPhones for a while, but that never materialized. In 2024, the tech …
In a recent MacRumors post, Tim Hardwick mentioned that Apple had purchased the first batch of N3 3nm process semiconductors …
Editor Picks
---