After weeks of rumors, leaks, and speculations, Apple finally unveils almost everything at the third special event of the autumn of 2020. Titled as "One More Thing", the event wrapped out with exhaustive unveils and details for the new line-up of Macs and the much-awaited Apple Silicon chipset i.e. Apple M1. Here's a recap of everything that was introduced at the November 10 event that you should know.
Apple M1 Chip
The Apple M1 System-on-a-chip (SoC) is here and it is touted as the one with the fastest CPU core and massive gains over energy efficiency. The Apple M1 is manufactured on a 5nm chipset which is the first of its kind for Apple laptops. It has a total of 16 billion transistors which is a massive count of over 11.8 billion transistors on-board iPhone's A14 Bionic chipset. No doubt this translates into greater performance.
The M1 uses a similar architecture as used on mobile chips with ARM-based cores. It has the same shared memory accessible for various components of a chipset without the need to have a PCIe for data transfer.
The CPU on-board M1 has four big and four little cores with the former having a shared 12MB L2 cache while the latter has a shared 4MB of L2 cache. This offers twice the power and 1/4th the power consumption when compared to the latest laptop chipset. Although Apple didn't mention any chipset on its competition in the graphs but it is likely comparing itself with the latest Intel laptop chips.
The GPU on-board Apple M1 offers eight cores with 2.6 TFLOPs of output along with 128 execution units and other specifics. It too consumes 1/3rd the power of the latest laptop chipset. M1 is also equipped with a 16-core Neural Engine that handles all the machine learning algorithms topping at a max of 11 TOPS. It comes with an embedded secure enclave for security along with an image signal processor and other encoders. The M1 is capable of supporting up to 16GB of RAM and it is currently powering the new line-up of Macbook Air, Macbook Pro, and Mac Mini (2020).
Apple Mac Mini 2020
It was pretty surprising to see the all-powerful Apple Mac Mini 2020 star at the Apple November Launch Event. It gets a revamped Apple M1 chipset which is the latest from the Apple Silicon family. Apparently, Apple has improved its performance across all the aspects pretty exponentially.
The CPU on-board Apple Mac Mini 2020 delivers three times the performance compared to its Intel counterparts. The new octa-core GPU is six times as fast and comparatively, it is 5 times faster than the top-selling PC although Apple didn't name any particular model.
Mac Mini gets an unscaled 16-core Neural Engine improving its machine learning performance by 15 times which is exponentially high for AI operations. Apart from that, the Mac Mini 2020 Neural Engine offers Tensorflow deep learning framework as well.
Apart from that, Mac Mini has an active cooling system on-board that keeps it cool during high-octane usage. Mac Mini has several ports at its disposal. It sports two USB-C ports for Thunderbolt and USB 4 along with two ports for USB-A 3.1 Gen 2, a gigabit ethernet port, and an HDMI 2.0 port.
Talking about the pricing, Mac Mini 2020 powered by M1 is available for pre-order now. Its 8GB+256GB is available at a price tag of $700 while the highest 16GB arrives with a price tag of $900 and it brings 512GB and 1TB storage options. The shipping for Mac Mini commences next week.
Apple MacBook Pro with M1 chipset
The Cupertino-based giant upgraded the MacBook Pro lineup adding its newly released ARM-based M1 chipset with the 13-inch models. Although there are almost no cosmetic changes to this 13-inch MacBook Pro and the one released in May 2020, the performance and other benchmarks have hugely improved.
The Apple M1 chipset on the 13-inch MacBook Pro brings out five times higher GPU and 2.8 times faster CPU on-board. Its active cooling system ensures that the MacBook Pro remains cool even when subjected to hardcore video encoding or other resource-drenching tasks. The M1 chipset also improves machine learning algorithms using its new Neural Engine which is 11 times faster now.
The new MacBook Pro sports a 13-inch display along with an aluminum body. It has a resolution of 2560×1600 pixels producing a 500 nits brightness along with P3 wide color support for true-to-life colors. It has a 720p FaceTime HD camera and with M1 integrated on-board, the picture quality has been greatly improved.
Next up, the 13-inch MacBook Pro has Magic Keyboard along with Touch ID for authentication and it is protected by Secure Enclave which is embedded on the M1 chipset itself. The MacBook Pro sports two Thunderbolt 3 and USB 4 ports along with Wi-Fi 6 support, Bluetooth 5.0, studio-quality mics, stereo sound, and more.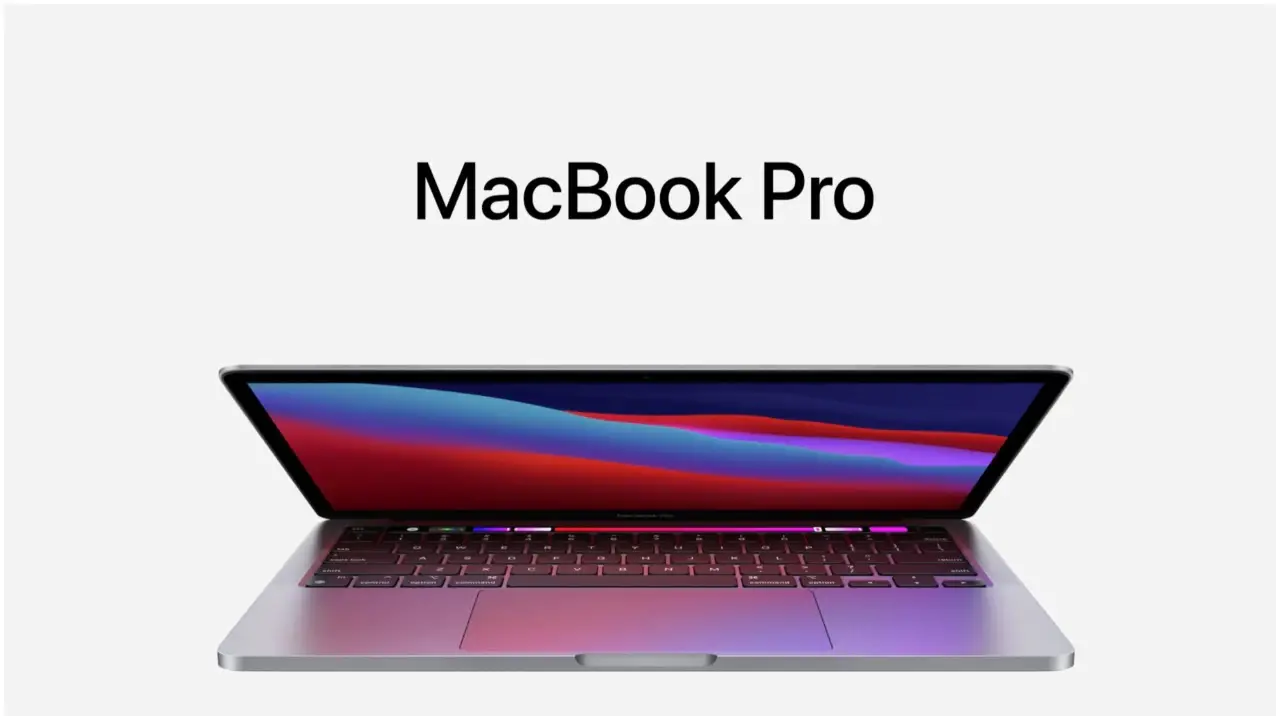 Talking about the pricing, the 13-inch MacBook Pro with M1 chipset carries a price tag of $1,299. It comes with Intel chips options too that goes to a price tag starting at $1,799. It will be available for its debut sale on November 17 on its online store. Apparently, the 16-inch MacBook Pro remains unchanged and Apple didn't integrate the latest M1 chip with it so yeah, there's a catch here.
Apple MacBook Air (2020) with Apple M1
Apple MacBook Air couldn't get any better. Although MacBook Air received a major upgrade earlier this year, the new version comes with the latest ARM-based Apple M1 chipset on-board. It also comes with the latest macOS 11 Big Sur out-of-the-box which has been made to take advantage of the latest chipset from Apple.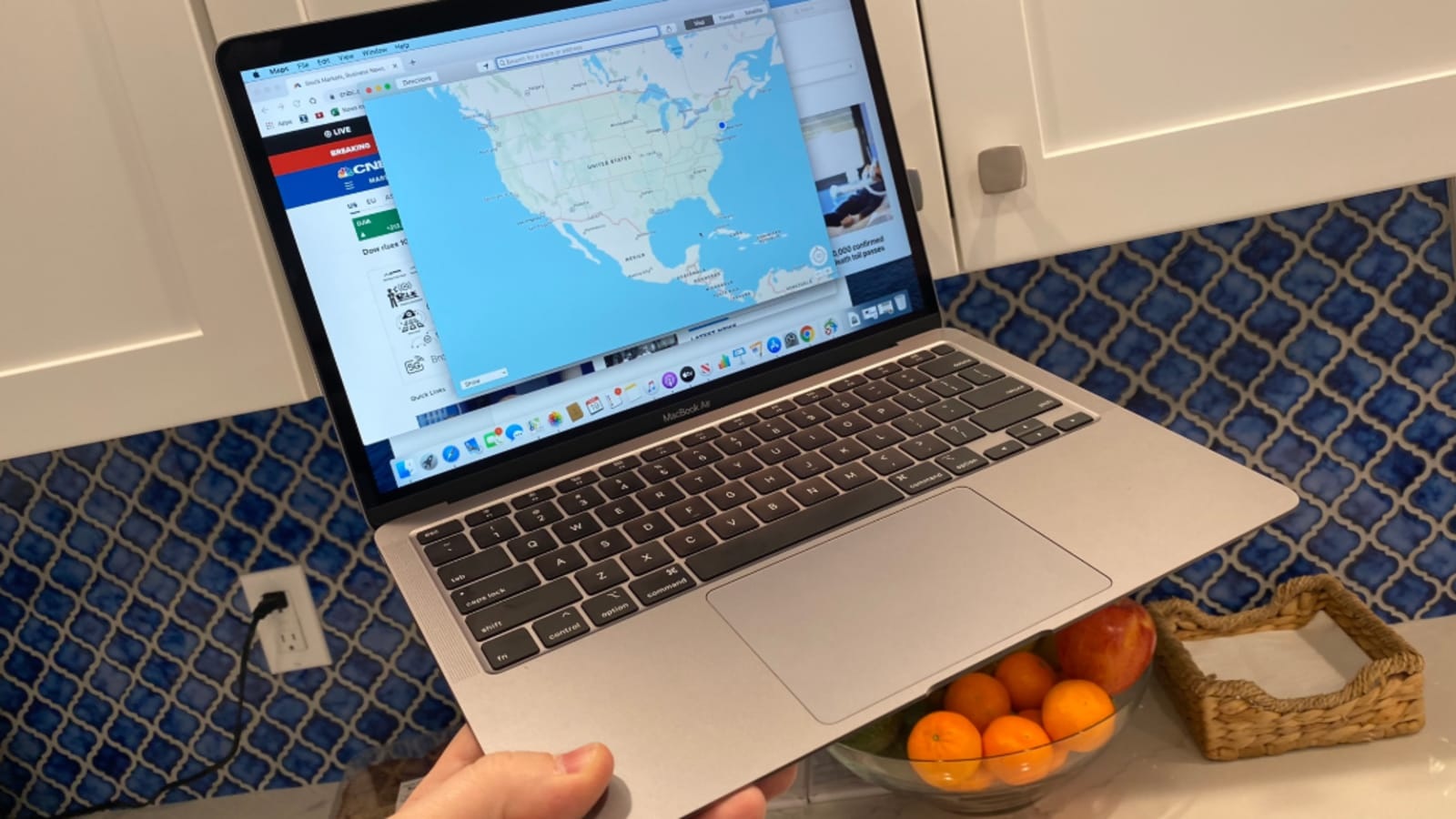 Talking about the numbers here, the new MacBook Air with Apple M1 is three times faster than the other laptops in its class. It uses SSD and thanks to the latest flash technology used with M1, its performance has been improved by as much as two times. Apple MacBook Air 2020 lacks a cooling fan system because the chipset is made to withstand even the most resource-drenching tasks like playing modern high-graphics games without breaking a sweat. With that, the battery life has been improved manifold and as per the latest numbers, it is 15 hours of web browsing at the max or around 18 hours of video on a loop.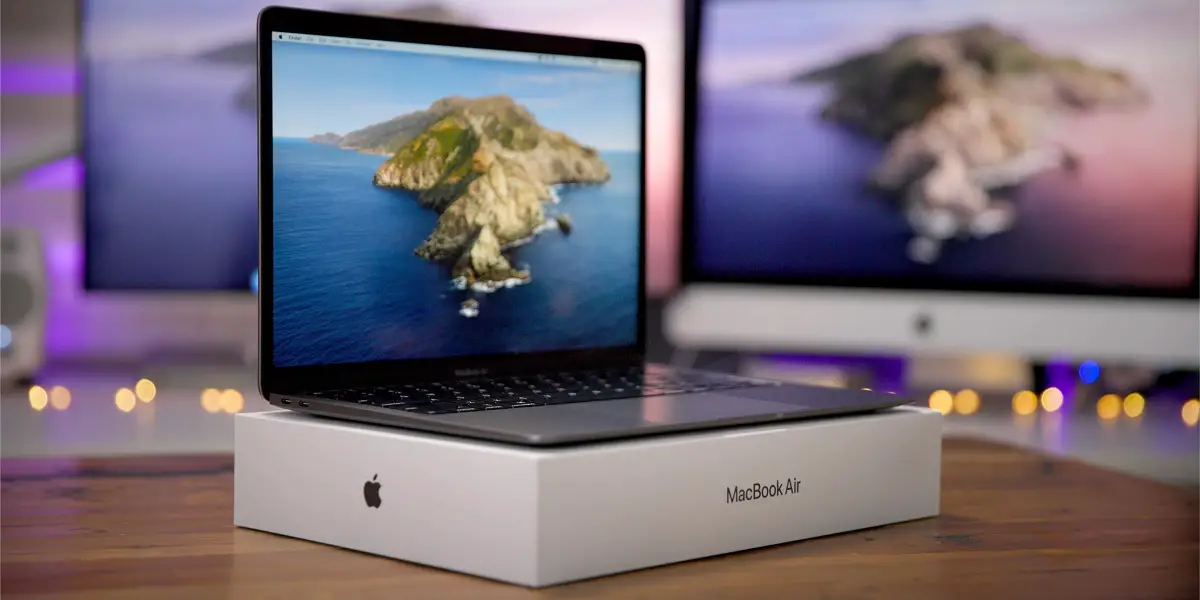 The beast arrives with a 13-inch Retina Display, two Thunderbolt ports, auto face recognition and that's all at a price tag starting at $999.It is available in multiple configurations starting with the entry-level MacBook Air that sports a 7-core CPU & 7-core GPU along with a 16-core Neural Engine, 256GB of storage, 8GB of RAM.
On the other hand, another variant sports an 8GB RAM, 512GB SSD storage, 13-inch Retina Display with True-Tome, two Thunderbolt ports, Touch ID, and an 8-core CPU plus 8-core GPU along with 16-core Neural Engine clad Apple M1 chipset that maximizes its performance to the next level. It is available at a price tag of $1,249. Both the variants are available for purchase and the shipping will commence on November 16.
macOS Big Sur
Introduced first at the WWDC 2020 in June, the latest macOS Big Sur has finally made its official debut on November 12 after it was teased again at the Nov 10 event. It comes pre-loaded with the latest line-up of MacBook Pro, MacBook Air, and Mac mini powered by the Apple's ARM-based M1 chipset.
macOS Big Sur goes in-line with its moniker. Apple has improved the user experience with the new OS that was put up on public beta for a few months. the Big Sur brings on-board full-height sidebars and a redesigned toolbar. It includes advanced power management that works flawlessly with the M1 chip which is one of the reason why the newly launched MacBook Air has been able to achieve 18 hours of battery life.
Aple has upgraded many elements of the OS including the Maps, Messages, and Safari with Big Sur. It also comes with support for universal apps that includes both Intel x86 based machines and the new M1-powered machines.
It is compatible with Mac machiens running on macOS 10.15 Cataline. This includes iMac 2014 and later, iMac Pro 2017 and later, MacBook 2015 and later, MacBook Pro late 2013 and later, MacBook Air 2013 and later, Mac mini 2014 and later, and Mac Pro 2013 and later models.
You might also like
---
More from Gadgets
---
DJI makes arguably the best drones in the market and has become a go-to for a lot of creators. The …
Hundreds of people travel across the world to the Las Vegas Convention Center in Winchester, Nevada, United States, to experience …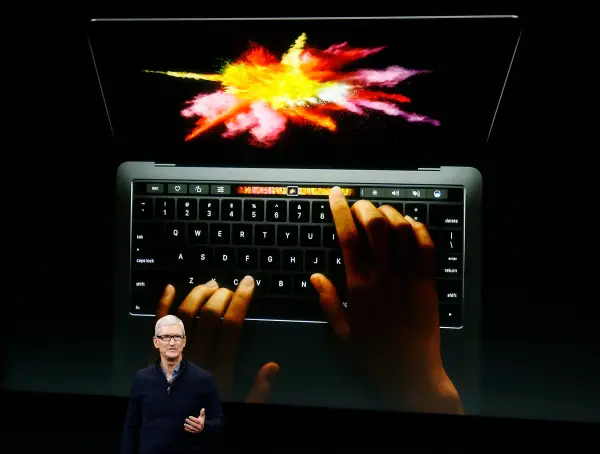 As we had mentioned earlier from Bloomberg's report, Apple's September event was not the only event we were going to …
Editor Picks
---