Just like Android, iOS devices have a tonne of apps available for any given keyword and category you can think of. Out of the hay of apps, we usually try only a handful of apps throughout our life. This means there are a lot of apps that go undiscovered, some are underrated, and some are simply forgotten. We at True-Tech list our top 10 best iOS apps every month where we list out the 10 best iOS apps that will make your life a little better. Here's a list of the top 10 best iOS Apps in August 2021 that you must give a shot.
1. Gadget Flow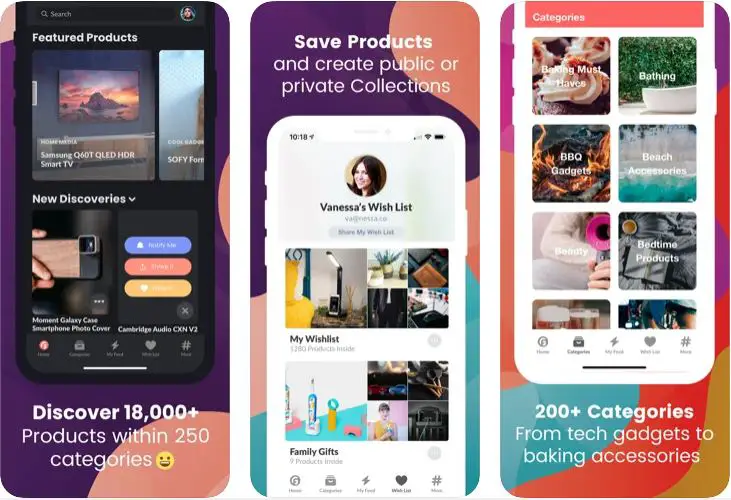 Gadget Flow is an alluring product discovery app that lets you discover products in more than 250 categories on just a fingertip. From gaming gear to camping gear, TVs to luxurious products, tech to baking products, Gadget Flow has a database of 17,000 live products and counting. Gadget Flow creates a wholesome discovery experience where you get 12 amazing new products as recommendations every day. It has AR and VR support that helps you learn more about the products than just an ecommerce listing. The app produces high-quality images.
You get an explore page, where all products discovered, are based on your search history and other factors were considered. ACcess timely deals and discounts that you won't find anywhere else.
2. Vellum
It's too boring viewing the same wallpaper on the home screen day-in and day-out. That's where Vellum comes into play as it brings a huge collection of free hand-picked wallpapers for your iPhone. The app updates its database of stunning images almost every day offering a great avenue for the best images for your home screen.
The app has a blur tool that lets you blur the background on the images you want to set as wallpaper. Vellum has thousands of high-resolution photo quality that you would love to add to your iPhone. Subscribe to Vellum Premium to remove ads and add wallpapers from the last 4 weeks.
3. Watchsmith
Managing everything on Apple Watch is a task because you constantly have to switch between faces to reveal what's happening on each app. Watchsmith allows users to create compilations of apps and activities based on user-defined rules. You can program Watchsmith to showcase weather in the morning, a calendar with tasks to do and more during a workday and workout apps in the evening, and so on.
The app automatically switches between these faces which makes Watchsmith a must-try if you have an Apple Watch at bay. It is free although you have some in-app purchases that you can subscribe to if needed.
4. Superhuman Mail
Yet another productive app in the iOS sphere, Superhuman Mail is one of the fastest email clients out there. It doesn't let you create any typos or regrets since you can unsend an email. The Reminders module will let you program reminders and tasks to do as Superhuman Mail will notify the user about the same. The app works in offline mode as well.
Snooze emails and notifications and relieve your mind from any stress. The app sports a scheduled option so that you can send emails at said time and at a perfect moment. The UI is much similar to the email client on iPhones.
5. Pushcut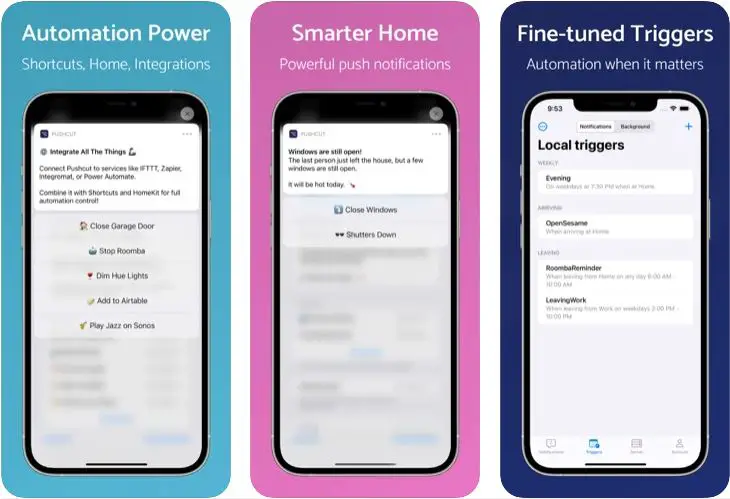 Pushcut is a highly sophisticated automation app that lets you do things the smart way. It supercharges Shortcuts on the iPhone. This includes schedule and location-based notifications as well as third-party integration with services such as Integromat, Zapier, IFTTT among others. You can add a URL to push notifications that, once received, will lead you to the destined URL right away. The app has a free version that restricts some functions while the Pro and Automation Server Extended versions unlock plenty of features.
6. Screens
Got a Windows or Mac PC at home and want to operate it on your iPhone? Screens is an app that lets you link your phone to the PC/Mac where you can access the latter with ease. It is reliable, secure, and fast when it comes to connecting with the target device. There's a Curtain Mode on Screens that blurs the displays on the target device so that no one sees what you are doing. The app comes with an external trackpad, mouse, and keyboard support as well.
Screens is a powerful remote access app with powerful gestures, clipboard sharing, shortcuts toolbar, and more. Once you connect the phone to the target PC/Mac, it is reachable anywhere in the world irrespective of the distance between the two. However, both the devices must be connected to the internet.
7. OnRise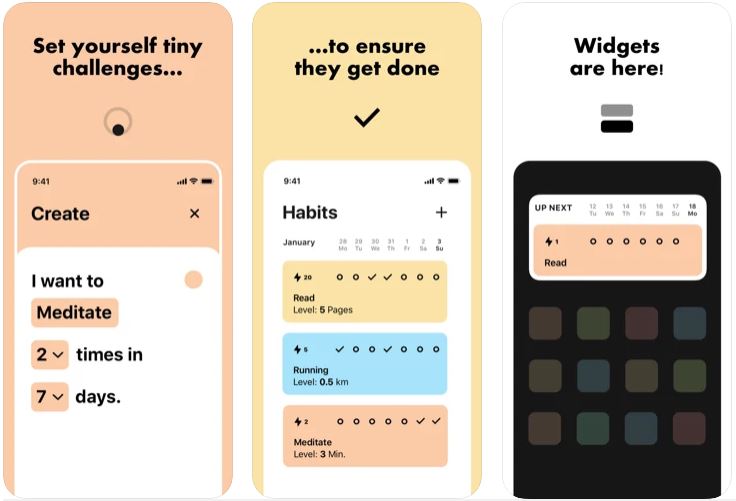 Building habits isn't as easy as it sounds. Be it jogging for 10 minutes or writing that song or learning that international language for 5 minutes a day but every day. Apparently, OnRise lets you get the mood right at first. It lets you add timers such as meditate for five minutes five days a week and so on. It uses the Pomodoro technique for its focus mode that lets you work hard, hit the timer, switch to break mode to relax, and continue the chain. The app has a minimal experience with a lightweight UI that looks pretty good. As said, building a habit takes time and OnRise will help make small steps towards a larger long-term change.
8. Voice Dream Reader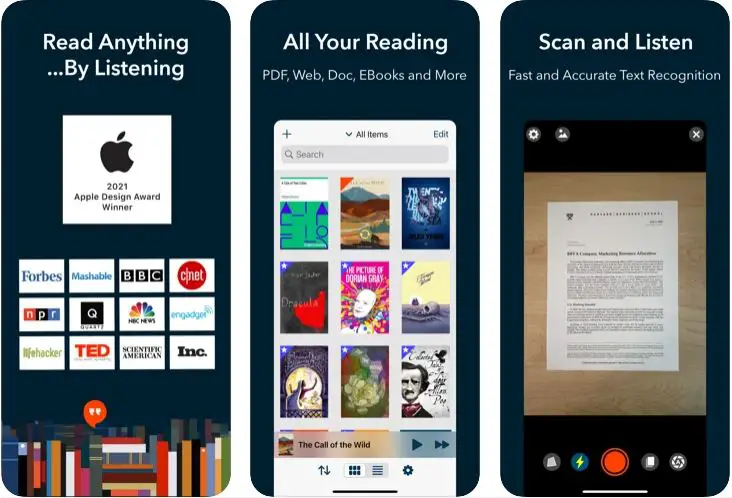 Ever wanted someone else to do all your reading? Voice Dream Reader is one of the best text-to-speed (TTS) apps with 36 iOS voices in 27 languages available at your disposal for free. You can extend it further with a premium plan with 200+ additional voices and 30 languages. Voice Dream Reader supports a tonne of different types of document formats including web articles, PDF, RTF, Google Docs, MS Word, Plain Text, Audiobooks, image, and rich text support, among others.
The app has a built-in scanner that uses state-of-the-art AI which is accurate and fast and works well even in poor lighting conditions. There's more on the app that works pretty well.
9. Calzy
You get a pre-installed calculator on your iPhone but not the one like Calzy. It is a modern calculator that offers you an elegant UI for calculations. Its Memory Area is one of the USP as it lets users enter multiple numerical values that you can reuse whenever and wherever you want. Calzy offers haptic feedback, history, advanced scientific functions, a drag and drop interface, and a lot more.
The app has universal support across all Apple devices and it is available in Chinese, Japanese, German, and French along with English. You have handoff support that lets you start on one device and resume on another.
10. iTranslate Converse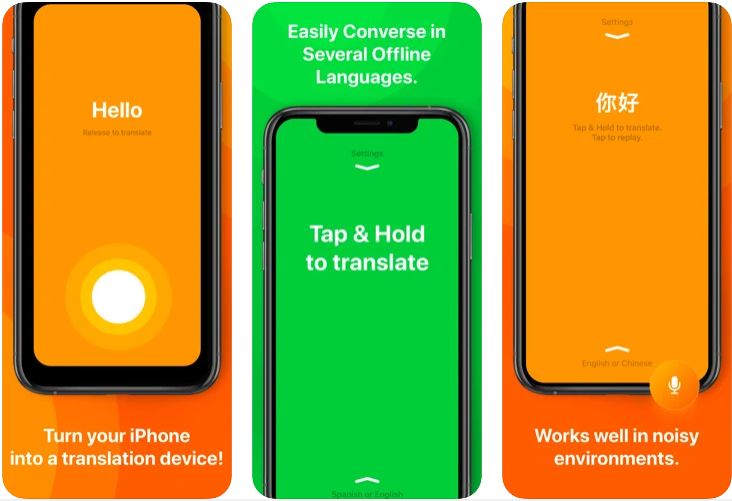 iTranslate Converse is a state-of-the-art speech translation app that lets you hold a two-way conversation. The app translates the source language in 38 languages and on the other end, the recipient speaks his/her language and is translated into the source language in real-time. Simply tap and hold to speak and all will be done quickly.
The app automatically translates the two languages in question, offers text and audio as transcripts in real-time with superior accuracy.
Conclusion
Now that we have listed our top 10 best iOS apps, we are concluding this listicle for August 2021. We already have published a list of the 10 best iOS apps for July, June, and previous months that you can check out to gain insights into useful apps to install.
You might also like
---
More from Apps
---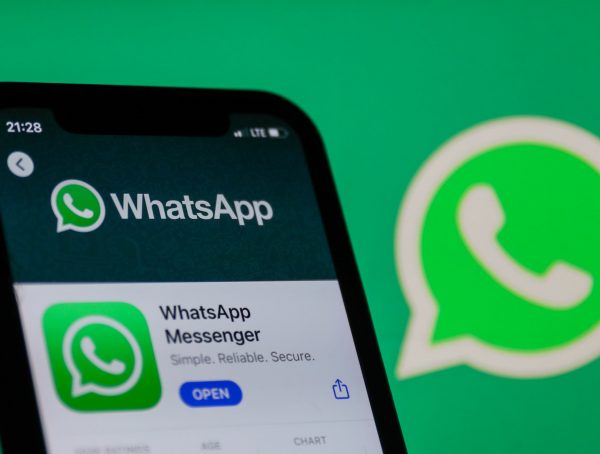 The researchers at Kaspersky have come across a new virus that attacks WhatsApp users. Targeted at WhatsApp mod FMWhatsapp, the …
Editor Picks
---