If you open the App Store on your iPhone or iPad, you will discover tens of apps. Search for a query and you get hundreds of results. Indeed there are hundreds of thousands of apps on iOS that you haven't even heard of due to XYZ reasons. We at True-Tech bring out the 10 best iOS apps to try every month and this is a July 2021 edition of the listicle. Here, you will find out both new & old, paid & free apps from various categories and niches that I hope will be useful to you. Check out the listicle.
1. FotorGear
Capture cinematic video stabilized shot with FotorGear. The app is designed by the team behind FotorGear that allows users to shoot videos with great creativity and tonnes of filters at their disposal. FotorGear has a pro-looking interface with excellent manual controls that you can use to set all the parameters in the right settings for a great shot. The app offers peak focus, histogram, motion blur, real-time photo filter, light trail, and a myriad of other features which makes it an enthralling choice.
2. FamiSafe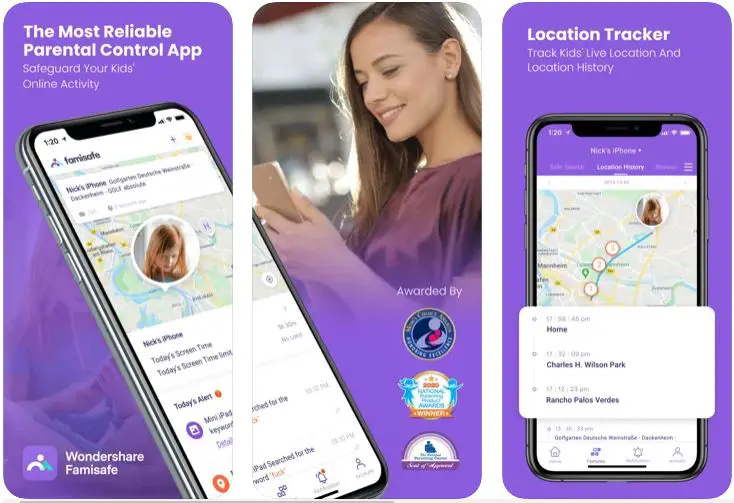 FamiSafe is a sophisticated and reliable parental control app that will limit your child's accessibility to their phone. This includes location tracking, screen time limiting, game or porn blocking, website filtering, and so on. You can block all apps at once with FamiSafe. The app has suspicious photo and text detection mechanisms under the hood that will keep your kids secure against unwanted content and prying eyes. No doubt FamiSafe is one of the most crucial apps for parents to control their child's exposure to the ill elements in the real world.
3. Touch Portal
Touch Portal is a powerful macro app on iPhones that you can use to execute actions on your computer. Simply download Touch Portal on both nodes i.e. iPhone/iPad and PC/Mac, select the trigger and you are set to go. The app has remote control functionality as well and has integration with Twitch, Stream, Home automation, Philips Hue, and so on. Touch Portal is a great companion for video editors, creators, artists, photo editors, and others. Apparently, Touch Portal has over 110 programmable touch buttons at your disposal.
4. Walli
Sticking to the same old default wallpaper or choosing one from the pre-loaded ones is boring since we keep checking phones a hundred times a day. Walli offers you a humongous catalog of creative wallpapers that you can apply on the home screen of your iPhone or iPad. Just search, pick and apply and it is as simple as it sounds. The app filters wallpapers in three categories i.e Featured, Popular, and Recent. You can check out the huge catalog filled with hipster, retro, funny, creative, and other sorts of wallpapers and avail of it for free.
5. File Converter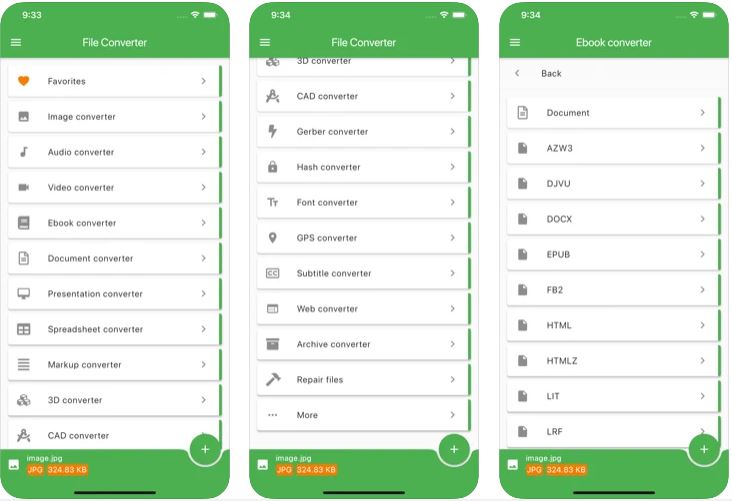 MS Word to PDF, PDF to PNG, ODT to PDF, these are just some of the examples that people search for. File Converter for iOS does just that and allows you to convert A to B. It supports video conversion, ebook conversion, spreadsheet converter, audio, image, and almost every other format that you can think of. Apparently, it has one of the largest databases of formats that it supports and lets you convert to and fro all while holding your iPhone and clicking a few buttons. File Converter has CAD conversion, color palette and texture conversion, and more that you might need in the future. I highly recommend this app if you are someone who does conversions pretty often.
6. Threads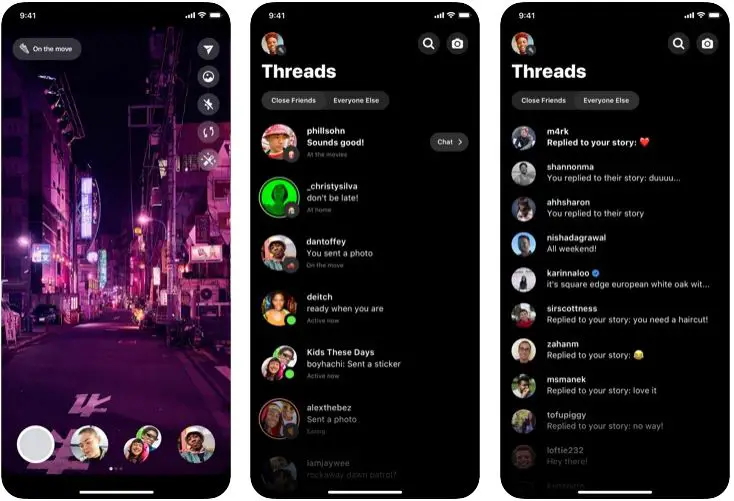 Don't confuse it with Threads for Twitter. This one is for Instagram. The app keeps everything sorted and well-organized. Be it messages, stories, or statuses, you can check them all at once. Threads for Instagram support chatting with other users without launching the app. Other features that I have seen with Threads include a faster photo and video delivery, sharing statuses, and checking out statuses and stories of offers. Threads create captions when a user creates video notes on their iPhones. Do try it out there.
7. Magnets Shared Widgets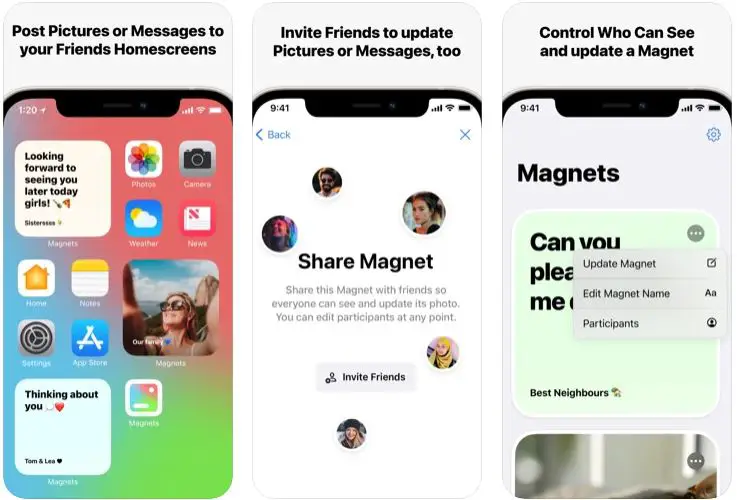 iOS 14 has widgets. Since almost all the iPhones out there are on iOS 14.x, I highly doubt that you need an app to have widgets already. Perhaps, Magnets Shared Widgets are a bit different. Instead of widgets showing you what's happening, Magnets offers collaborative widgets. Yep, you can share it with your friends and family and they can even update or edit it. You can share posts, photos, add notes for updates from those participating, and all must have the Magnets app installed. It's pretty straightforward. Also, you can set whether the participating or relative can just view or edit the widgets as well.
8. SplitCloud
It's a regular music player that can play everything on SoundCloud and all albums stored on your iPhone. It's pretty basic, isn't it? Well, what if I say that SplitCloud can play two different songs in two heads of an earphone. Yep, now you don't have to worry about sharing the headphone with a friend listening to songs that he/she likes but you don't. You can still share the headphone and play different songs on the Left and Right channels with SplitCloud. The app has many features including well-integration with SoundCloud, independent volume controls for each channel, inverted audio, mixed-mode, and single-mode if you don't want to play different songs. There's more you can do with SplitCloud so download it right away.
9. Readwise
You are done reading a book and now proceeding to another one. Well, that's normal for an average book reader, however, you highlighted a few passages in the previous books that you would like to discuss or keep a tab on. Highlighted but forgotten, is it? Well, Readwise won't let you forget it.
The app has integration with plenty of services including Medium, Instapaper, Amazon Kindle, Apple iBooks, Goodreads and it automatically syncs and brings out all the highlighted parts right in front of you. You can add Physical books via OCR or Manual Input or even CSV with Readwise. Other features include tagging, searching by tag or keywords, and so on.
10. Screenshot Hero
Screenshots are the easiest way to remember something. Be it an interesting meme or a quote or a statement or something from a website or app and so on. But when it comes to sending the right screenshot to someone at the right time, users end up digging through the screenshots to find the one that suits them well. Screenshot Hero is one of those apps that makes it easier for you.
Open the app, load all the screenshots, and type the keyword to search for it. If it's a meme on "Stonks (the meme)", enter the keyword and bingo, "Stonks" meme is on the searched section. The app uses OCR technology to find the screenshots that match with the keyword enter.
You are at the end of this page and this concludes our listicle on "Top 10 Best iOS Apps To Try in July 2021". Leave us a comment on which app made your day and which didn't. Also, do let us know which app you found useful but underrated/undiscovered by many and we will showcase it in our next edition. Meanwhile, you can also check out the June 2021 listicle here.
You might also like
---
More from Apps
---
Editor Picks
---